I had another horribly unorganized place in our home…under the kitchen sink.  I was scared every time I opened those cabinets.  I was afraid something might come crawling out.  Luckily though, that never happened. :)
Soooo, remember the carousels my Dad put in our pantry makeover and he also talked about them here?  Well, I finally got him over here to lovingly install one under our sink.  Yay!
Here are some beautiful pictures of what our sink looked like before.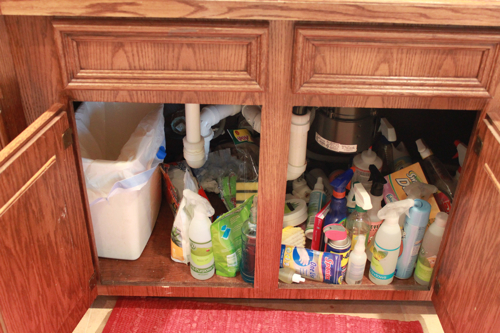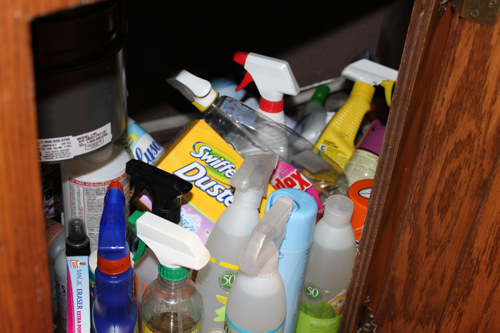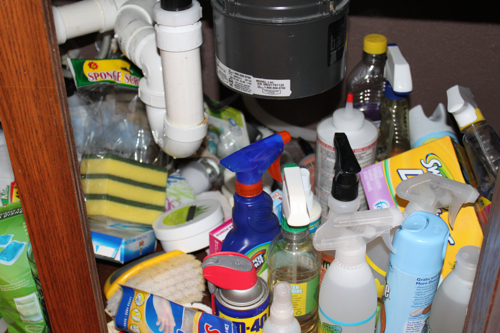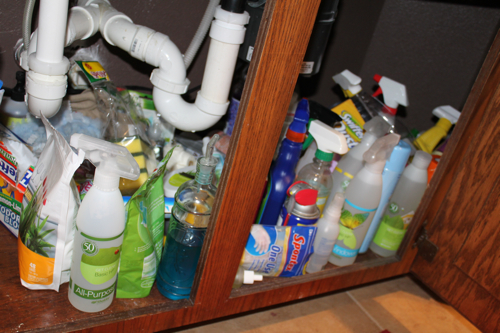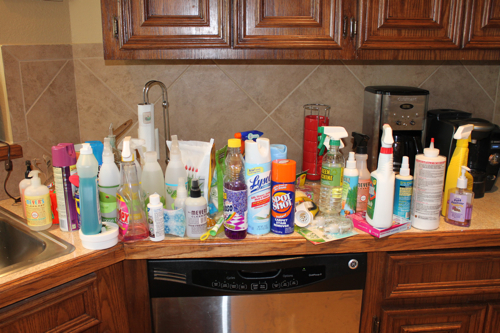 How in the world did all of that fit under our sink??  I think I found 3 Spot Shot carpet cleaner cans too.  Nice.
Once everything was all out, I wiped the inside of the cabinets down good with my Shaklee Basic H2.  Love that stuff!
Then my Dad installed the carousel in about 5 seconds.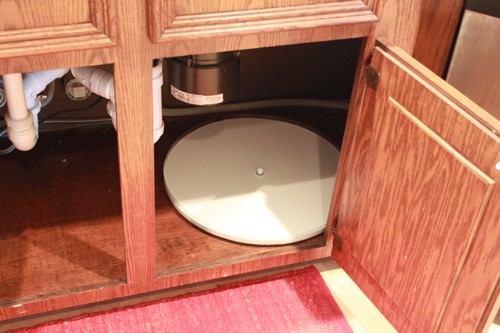 And then I put everything back!  Even though I pretty much am using the Shaklee cleaning products exclusively now, I couldn't just "throw" all of my other cleaners away.  I will probably move them out to the garage or something since I'm not using them, but I wanted to show you that all of the junk stuff that was once under my sink fit on the carousel, and I still have room left over. Pretty amazing.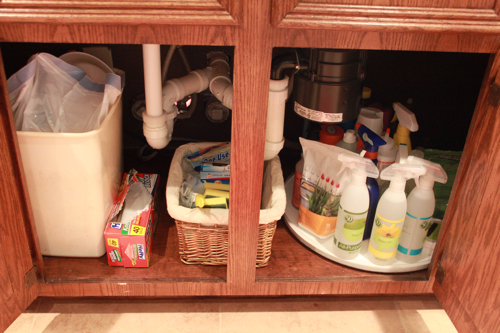 I went shopping in my garage and found the basket, so that holds all of our sponges, gloves, and magic erasers. :)  Baskets make the world of difference when it comes to organizing!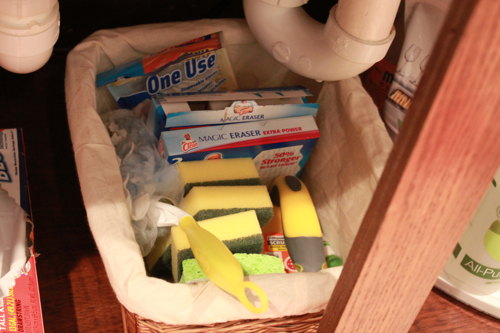 And here are a few more afters…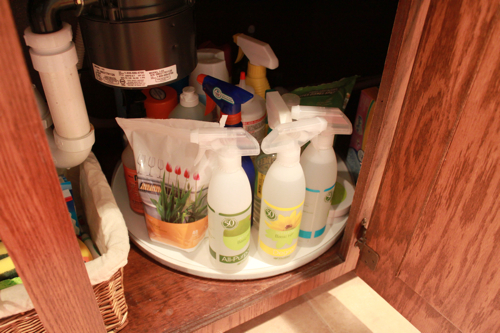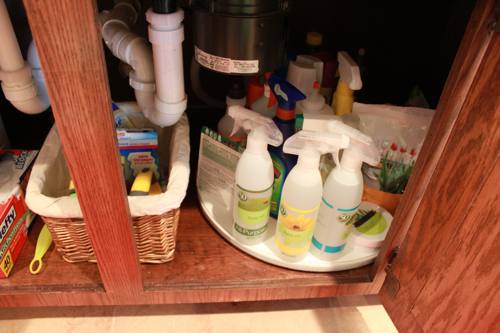 The carousels are SO handy I can't stand it!  Being organized is so refreshing.  You have started to get organized right?? :)
And because we all love a good before and after again, here ya go!  From this…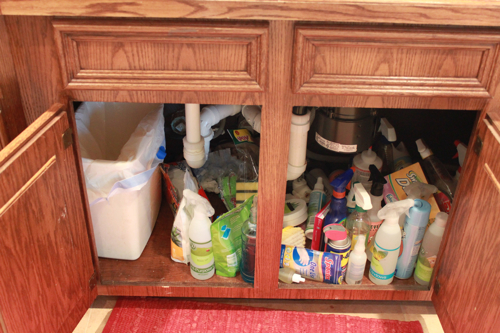 To this…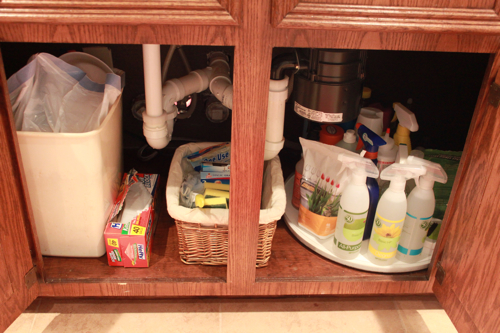 Pure bliss! :)  And in case you are wondering, my Dad positioned the carousel exactly so when you spin it, the tall bottles don't hit the pipes.  And they don't.  It spins freely with no pipe interference. :)
So I am curious, what does your cabinet under the sink look like?  Is it frightening like mine was?
Sharing this post at Sarah's Organize It Party.
xxoo,
Decorchick!