Last week, something came over me. The piles of crap, the endless amount of useless things that I've been holding on to, the closets that you couldn't walk in…yea, you get the picture I am sure.
Our upstairs area has kind of been a disaster up until last week when I went nuts, because we pulled everything out of Emma's room so we could redo it, so all of her stuff was in the gameroom, hallways, and Ellie's closet. So that means it's been like this for 2 1/2 months now.
So one day when I saw this huge box up in the hallway I couldn't take it anymore and went a little postal.
Really, how many spare pillows do you need anyway? The amount that were up here was quite ridiculous.
So that box was hauled out to the van. That box led to me tackling Ellie's closet who is innocent in all of this mess because NONE of it was hers.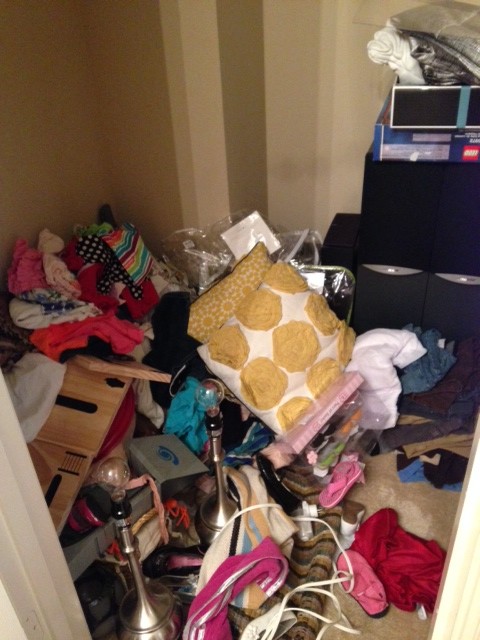 I know. Animals.
I did keep the yellow rosette pillows though.
So I yanked everything out of the closet, including 20 year old fake gucci's and prada's and pleather purses.
All of that was to donate. Ridiculous y'all.
Then after Ellie's room, the fun didn't stop. Me and Emma went into the game room and cleaned it up and donated tons of toys. And toys that she willingly wanted to donate. Made this mama happy.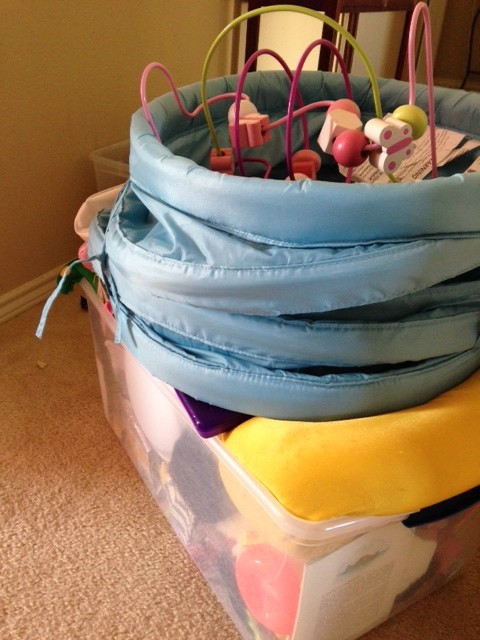 Oh, and we were on a roll I tell ya.
Then I opened up the closet door downstairs in the mudroom that is the coat closet turned storage closet. Then I shut it hard. And then I opened it back up letting all of the grocery bags fall on me again and then I went postal on the closet too.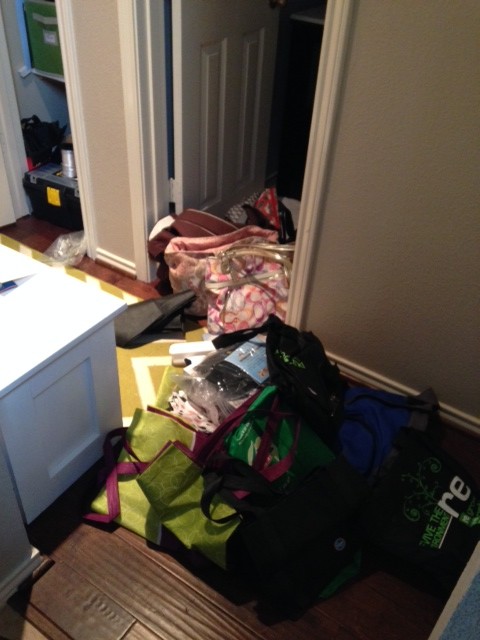 The amount of grocery bags that I had in there was crazy. I kind of have a bad habit of buying a bag at the store if I forget mine, so yea, that's how I have so many. But I donated about 20. Ha! I came up with a new plan to just unload my groceries, then go put the bags in the car for next time. So I'll never be without them.
I was ruthless with items we donated. I was tired of all.of.this.stuff. It's unnecessary , clutter makes me unhappy, and we all function better when we can actually walk in closets and my kids can find their toys easily. And too many toys isn't good for kids because they don't know where to begin with their things. I tell you, that whole minimalist thing sounds better and better each day. I would say though, that we have FAR less toys in our home than many people I know.
So after me and Emma were done being ruthless, we loaded up the swagger wagon.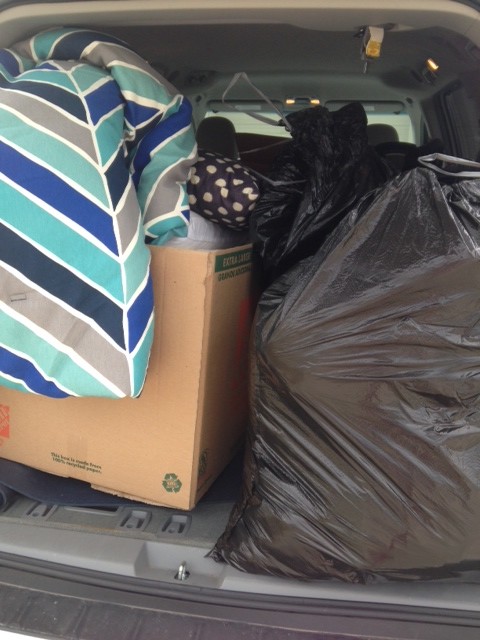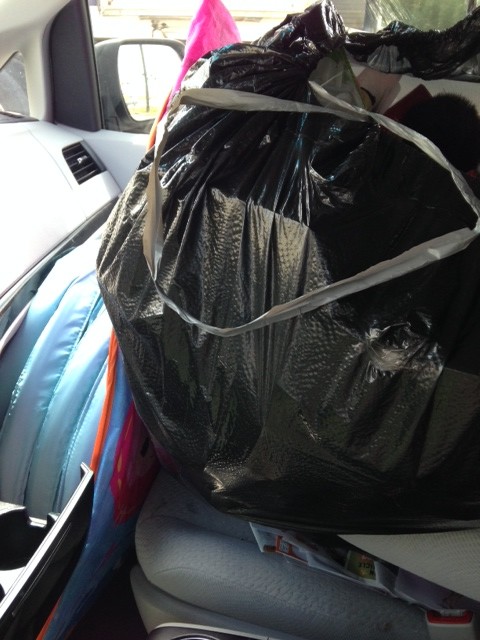 I'm still not done, but this was a crazy good start. It was so freeing and liberating to be set free from stuff we no longer need, and keeping other families in mind who really might.
Is it time for you to be ruthless with things in your home? Do you need a good purging day too? It was good for the soul, highly recommend. :)
xxoo,
Decorchick!