Hi friends! As you're reading this, I'm up 35,000 feet in the air writing this post and heading to Italy!! It's pretty exciting too to be able to mark something off the ole bucket list. Well maybe going out of the country should have been one since I've never been, but the real bucket list item is visiting Greece! Because we will get to!!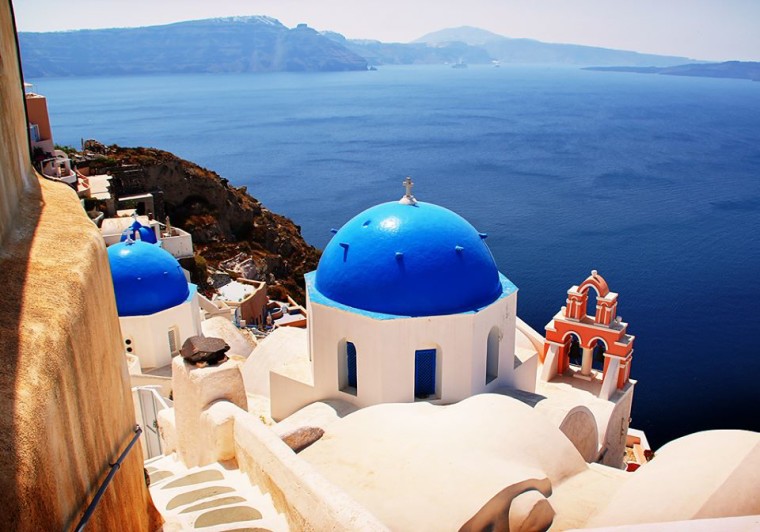 We will be in Venice for a few days first, and then take off on the Young Living Leadership Mediterranean Cruise. We'll be visiting Venice, Turkey, Croatia and Greece!! Ack!! It really didn't hit me until we left for the airpot this morning.
This will also be me and Randy's first cruise also. Taking a cruise hasn't always been dream of mine, but Greece has!
And this was also the first time leaving the girls so long. I was a HOT MESS last night. I still can't get the image of Ellie out of my head when she was crying, then I was crying, then she was hugging my neck saying don't go, and to sing her Twinkle. Then to top it off, after Ellie realized she really did have to stay at Grandma's, she was still crying and just kept going to Emma and hugging her. Sort of like, knowing Emma was going to take care of her. :( Sweet little girls we have.
But I am excited to have alone time with Randy too, and I know that's important. :)
So all of that to say, I'm going to be in and out for the next few weeks. I'll be posting the most on Instagram, so be sure and follow over there if you aren't already!
Anyone have any cruise tips or Venice tips? I know I should be sleeping right now since it will be morning time in Venice when we arrive!
Arrivederci!
xxoo,
Decorchick!®