I told you all I was keeping it simple right?  Well, I stuck to it and did!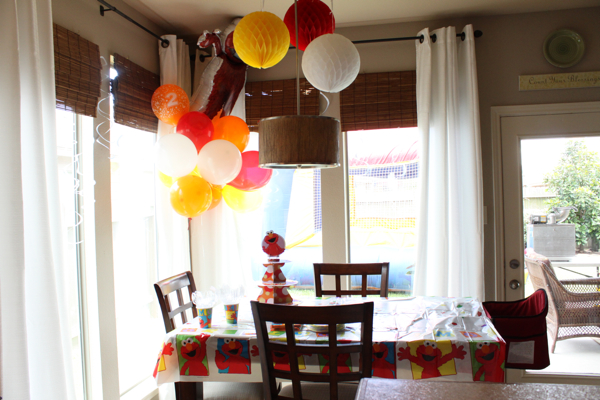 Just got some balloons and Elmo decorations, and I was done.  And I didn't even cook one thing. It was a joy, let me tell you. We just ordered lots of these…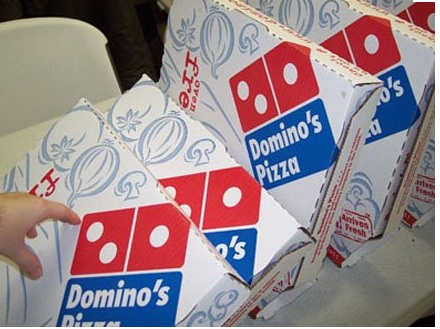 And let people eat whenever.
The only "pretty" thing I did, which actually my mom ended up doing, was serving pink lemonade in a pretty server.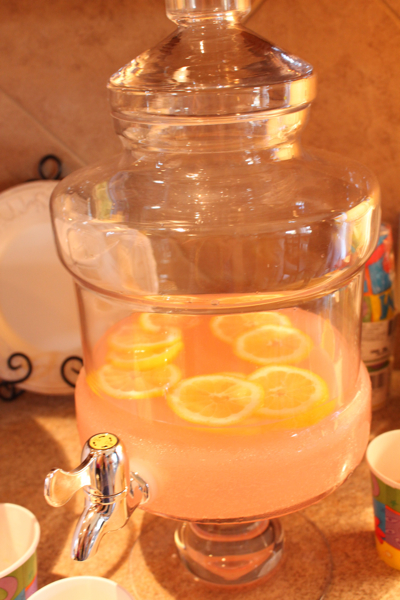 I did have a bucket of capri suns and bottled water for the kids too. Fancy stuff.
My mom made the cutest Elmo cake and cupcakes too.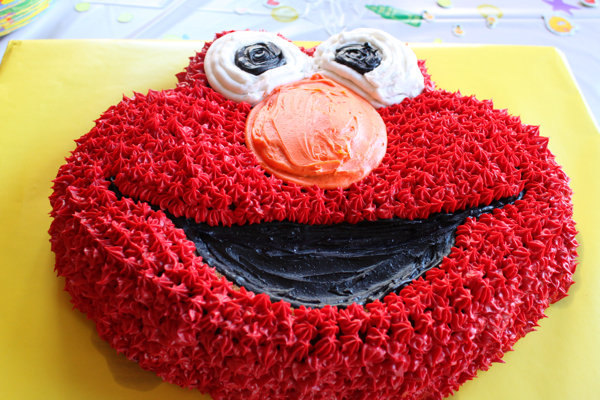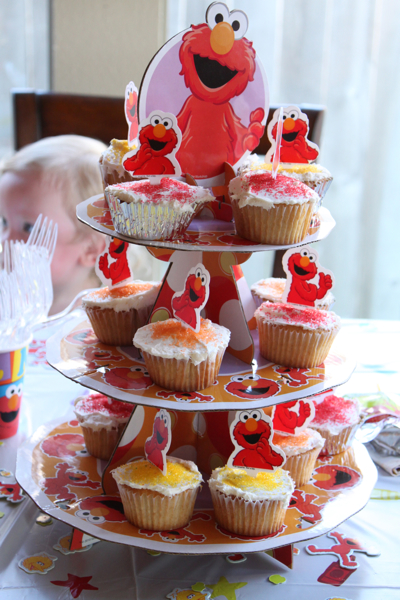 So cute right?  All of the decorations you see came  from Party City too.
And the highlight of the party was the bouncy castle we rented for the kids.  And I went ahead and got the package that came with a snow cone machine!  Honestly I didn't think people would use it much, but it turned out every single person had a snow cone, or 2.  It was so fun.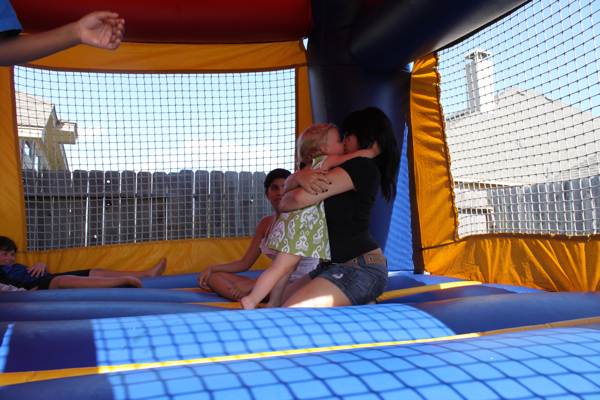 Emma loves her sissy.
Emma blew out her candle like a champ,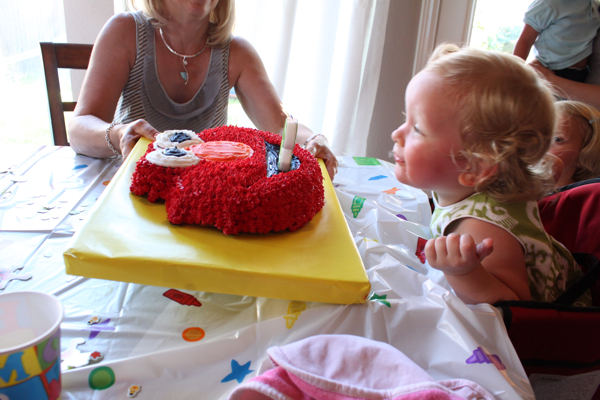 and then she wanted us to sing the happy birthday song again, so we did. And then we did another time.  So we sang happy birthday 3 times to her. It was so hilarious–she loved it.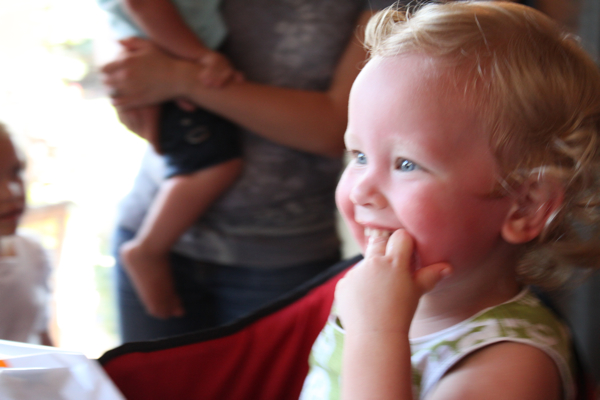 She got a lot of great gifts, but I'd have to say this was her favorite and her reaction was priceless. "Wowwwwwww wowwwww!"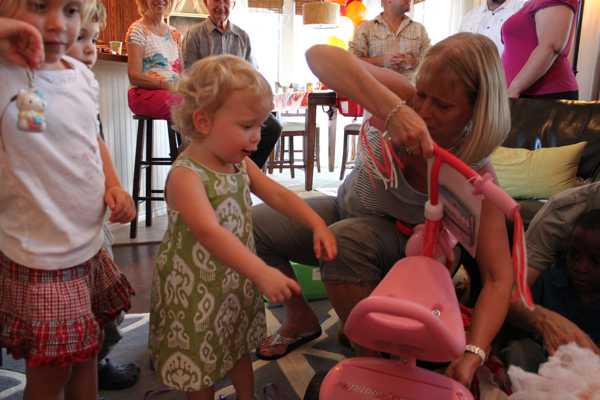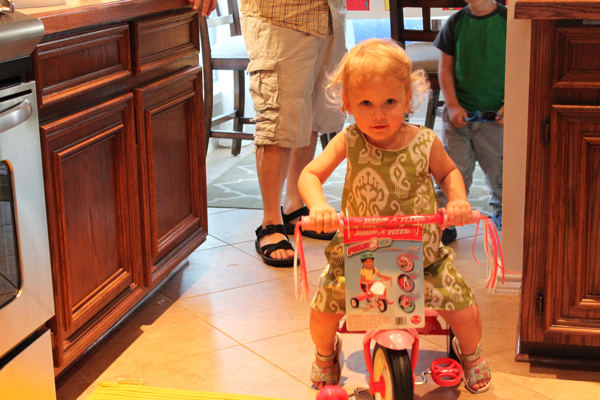 I did get a picture with her in front of the birthday mantel, but we'll have to work on our poses next year.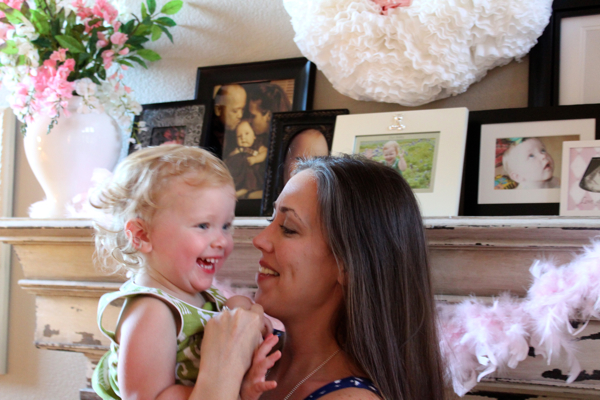 And the birthday girl was down to her diaper at the end of the evening, still jumping away with Daddy and Bubba.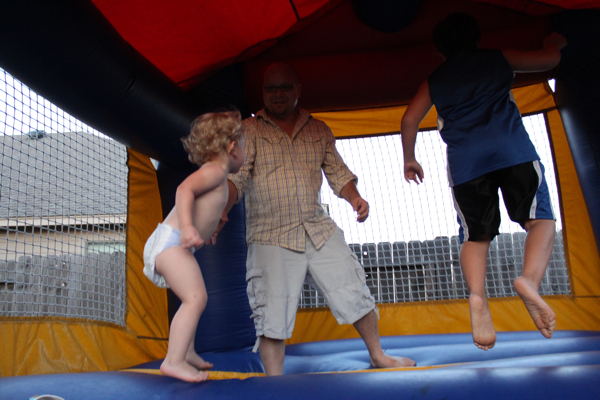 It definitely wasn't one of those elaborate parties that you see all over blogs that takes days of preparation, but it was a special one.  I got to visit with everyone this year, wasn't stressed about keeping a pretty table setting, was able to take pictures…yep, it was the perfect day!
xxoo,
Decorchick!