So my Dad got a new storm door recently. I had already been thinking about getting one because I LOVE the way they look. We don't necessarily need it for storm safety, so I would be getting it as an added security feature to our home. A security feature + aesthetics if you will. :)
Because I want to be able to do this with my daughter whenever I want, like she does at my Dad's.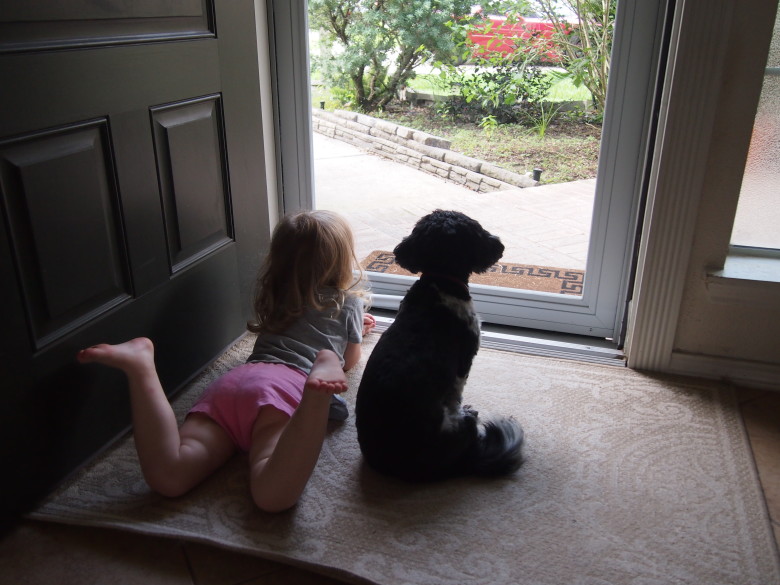 Isn't that the cutest? Really though, I'd love to have the main door open during the day and have some more light come in. My Dad got the highest security grade one available, so that's what I would do also.
Plus, they just look nice. So it's a win-win.
If any of you have some storm door stories to share, or pros and cons, I would love to hear them!
xxoo,
Decorchick!®