This will be good y'all, just wait. Or I should say, read. :)
So the Silhouette team sent out their rhinestone bundle kit to try out.  I'm not going to lie.  I was scared to try to do a project with rhinestones.  But, it's a happy ending.
This is what came to try out.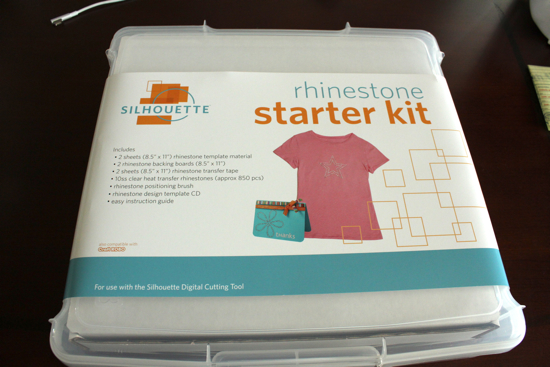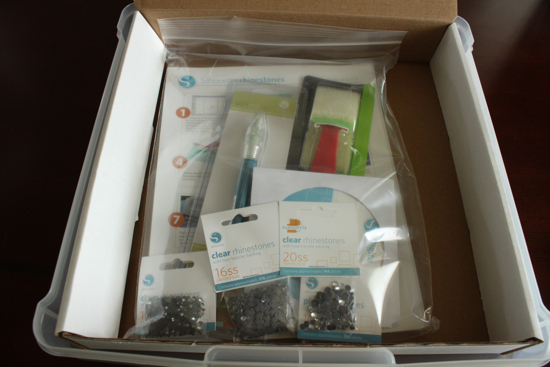 Then I found an image I wanted to use from their online store and cut it out.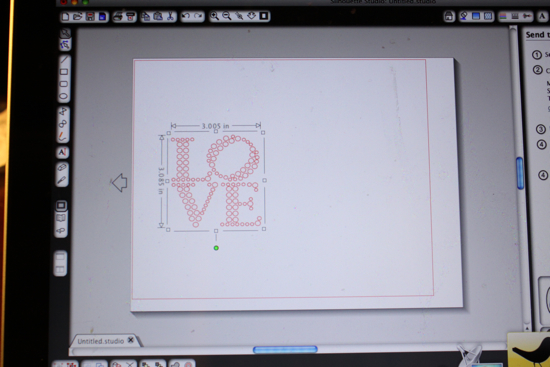 Easy enough right?  (and sorry for the night photos)
This is where it gets good.  After your image is cut you are then supposed to fill the holes with your rhinestones with either of the tools that come in the starter kit.  I was using the "pick me up" tool at first.  All was going well until I bumped my paper that I was working on and all my rhinestones went flying on the table.  I gained my composure and started over.  And then, I somehow managed to bump the paper yet AGAIN, which sent my rhinestones flying, yes, again.
After that I went and bribed my husband and told him he could go buy a new xbox game if he put the rhinestones in the cut-out for me.  He got up quick. Real quick.
Here he is hard at work.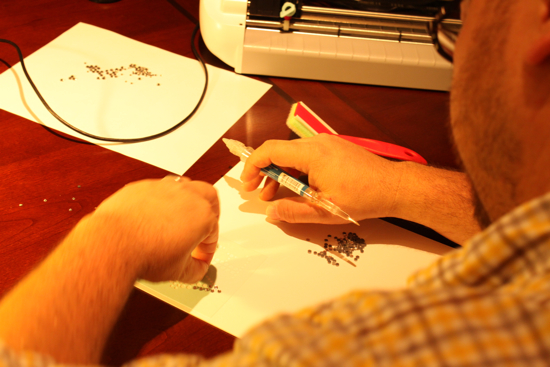 Haha.  Something about seeing my husband crafting with rhinestones just cracks me up.
And he even came up with a few "techniques" he wanted me to pass on to y'all.  Haha, even better.  You got it babe!
He found it easiest to use the "wet finger" method. (Sorry, I am cracking up as I'm writing this post!) But he just licked his index finger and picked up the rhinestones and dropped them right side up on the cut-out image.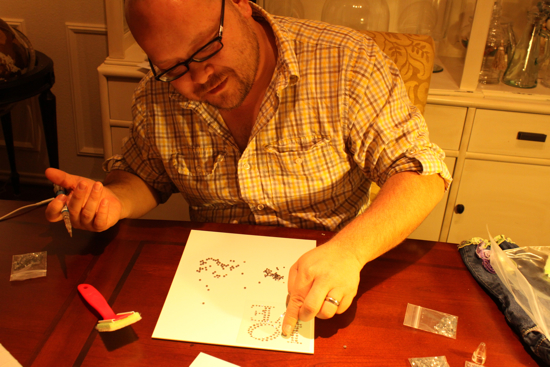 And then he would use the non-sticky end of the pick me up tool and scooch it into the right spot.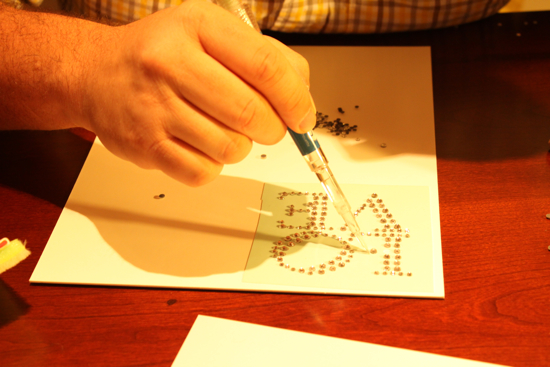 And then he was done with his duty and immediately left and went to Wal-Mart to get his game at 10:00 p.m.  :)
I took my over my husband's project and then ironed the image on a pair of my daughter's capris.  Worked like a charm! But I do have to say the directions say to iron in the "wool" setting, but that wasn't hot enough for mine so I bumped it all the way up to high, or cotton setting.  Then the rhinestones ironed right on and it was smooth sailing.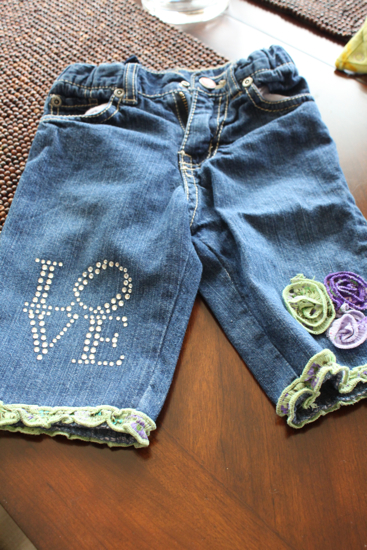 And the model herself loving her new blinged out capris.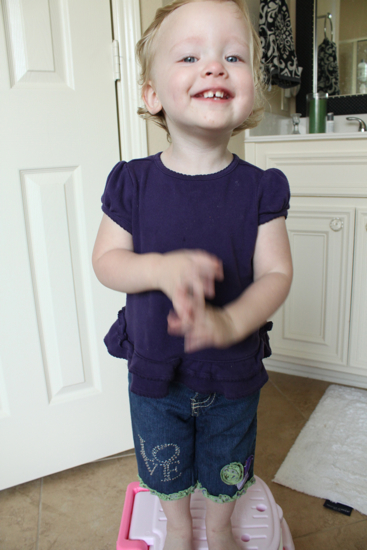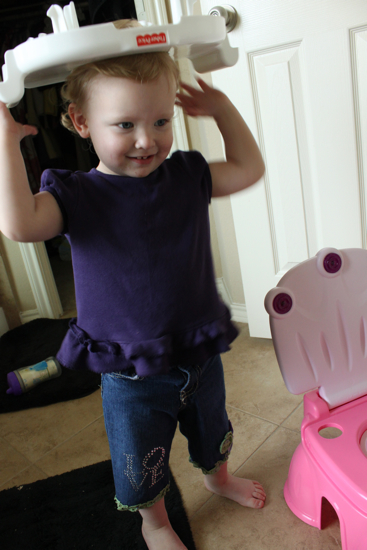 So cute!  I do love how this came out and plan to use the rhinestone feature of the Silhouette machine a LOT more.  Mama needs a little bling too.  I'm sure my husband will gladly be the rhinestone placer as long as he gets a new game each time too.  Dream on honey. :)
So how would you like to fancy up some stuff with rhinestones?  Silhouette's fab bundle deal for this month is the following:
Silhouette SD Machine
Rhinestone Starter Kit (includes the following: 2 sheets of rhinestone template material, 2 sheets of rhinestone transfer tape, 2 rhinestone backing boards, 1 rhinestone placement brush, 1 CD of rhinestone images, 1 pack of clear 10ss rhinestones, 1 pack of clear 16ss rhinestones, 1 pack of clear 20ss rhinestones, 1 pack of pink 10ss rhinestones)
1 Pick Me Up Tool
All of that for $229!  (A savings of $125)  To order the rhinestone bundle kit, click HERE, and then enter the code DECORCHICK at checkout and your discount will be applied. Offer good through April 26th.
And if you already have a Silhouette machine, all rhinestone products are 30% off from now until April 26th. Click HERE to order any rhinestone products that are discounted 30%.
Maybe it's time to splurge and treat yourself for Mother's Day (or maybe your husbands would like it too?) :)
To see a couple of great tutorials on using the rhinestone feature of the Silhouette machine, click here and here if you are interested.
Happy shopping!
xxoo,
Decorchick!