Happy Friday friends! It's been a crazy summer full of birthdays and we just finished up Emma's 4th birthday party last weekend. She is really into Sofia the First right now (a new princess) so she wanted a Sofia party. I was worried about topping last years party because Ms. Foofa herself came to her Gabba party, but I didn't want to pay for a character again this year. So, I was hoping by getting Emma the princess Sofia dress would suffice, and it did. Whew!
For the party, we used a lot of purples, golds, and white and I thought it came out really pretty.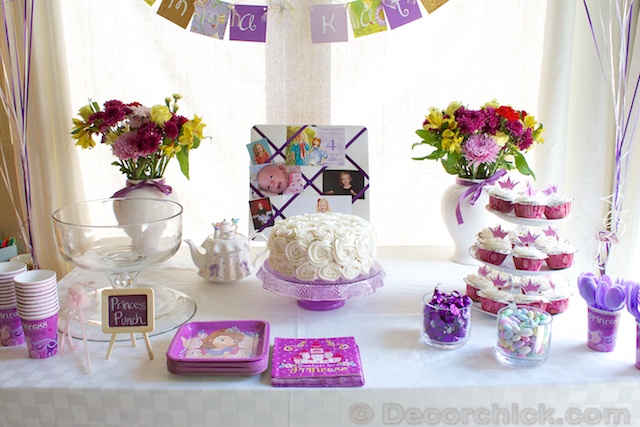 Here's the princess herself.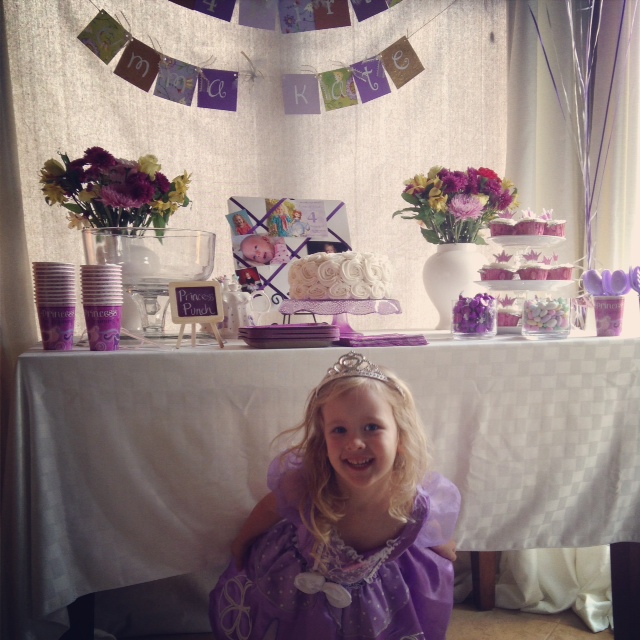 I really can't believe she's 4.
When I put these pictures out the night before the party, I had a good cry fest.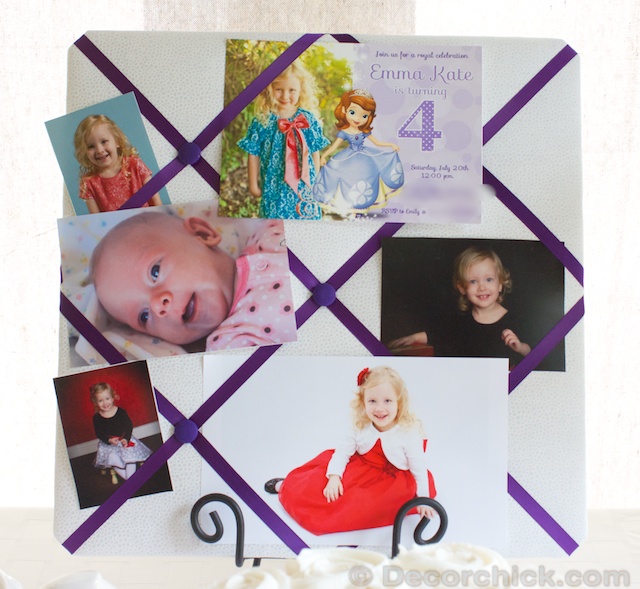 Like, I couldn't stop blubbering kind of crying. See, I can't even talk about it. Let's get back to Sofia.
I of course had my mom make another beautiful Rosette cake, this time in white so it could go on her pretty purple cake plate.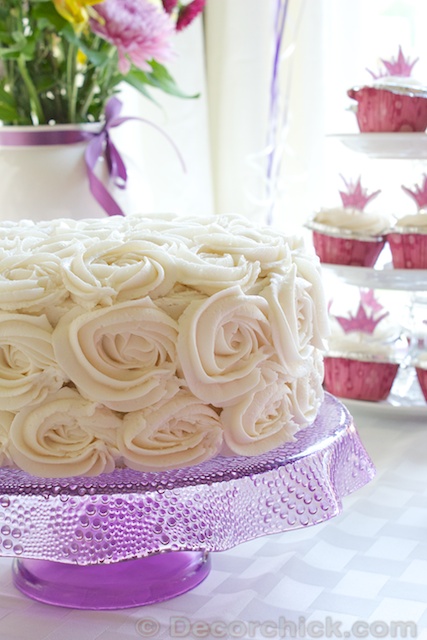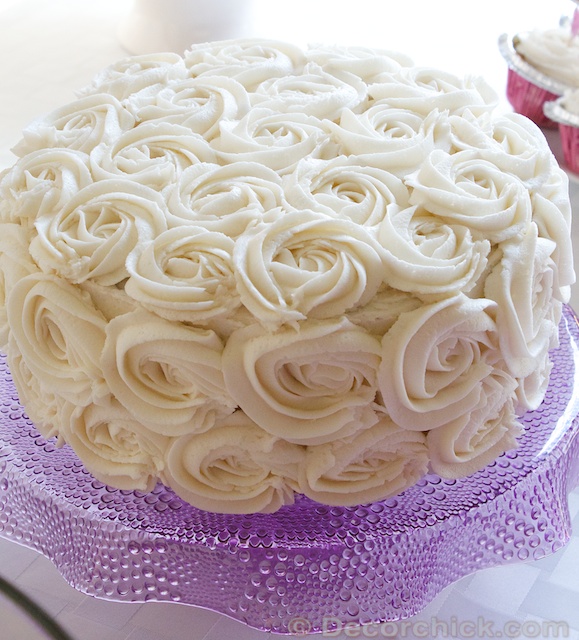 They are just the prettiest cakes ever!!
She made cupcakes too just like last time.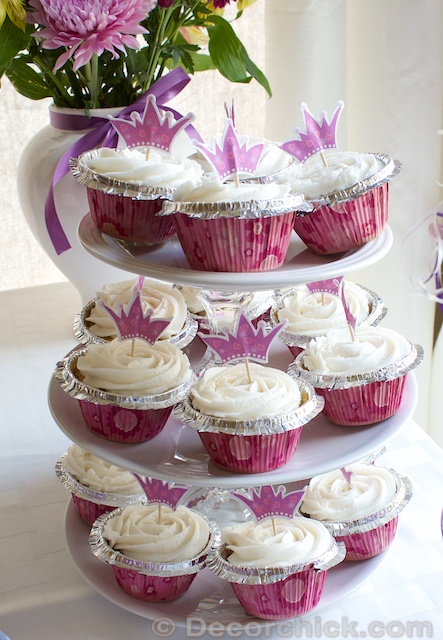 That were quite delicious I might add.
My mom also already had this cute little teapot that she found while antiquing one day, and I knew it would be the perfect prop.
One thing I didn't have at Ellie's Vintage Ballerina party were balloons. But I had a bunch for Emma.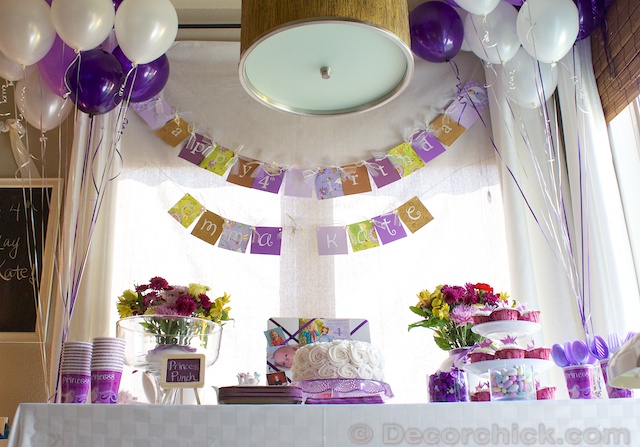 And more of the princess herself…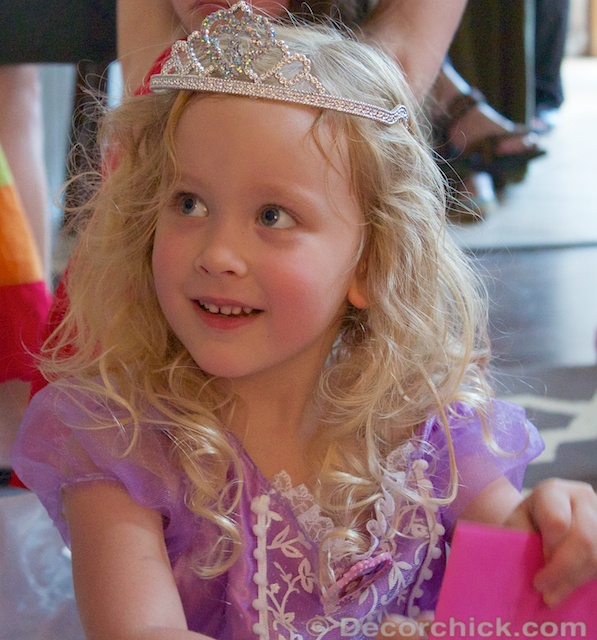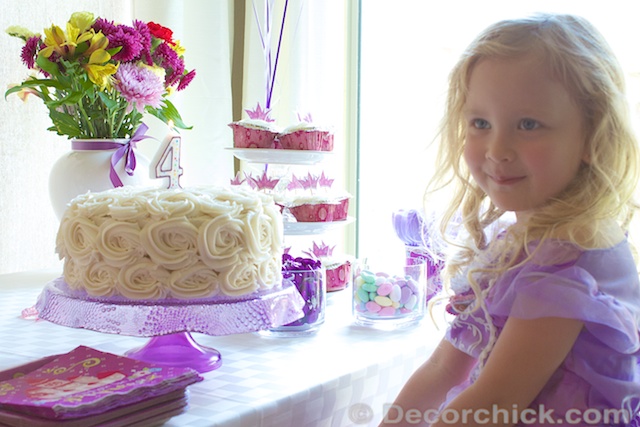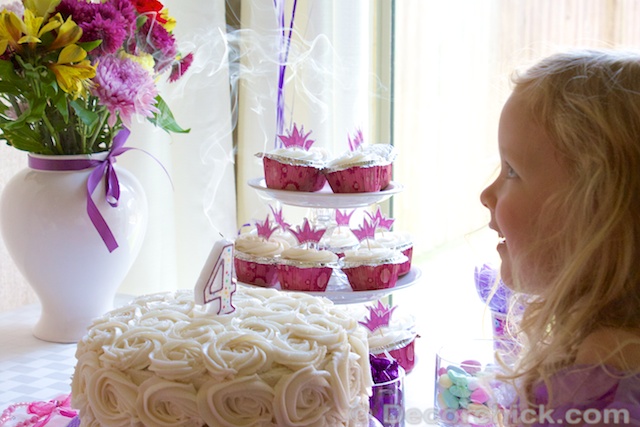 It was a great party and so many people came. The house was packed and I didn't have enough of me. Luckily everyone helped which was so nice, but I am kind of bummed I didn't get a picture with her that day. It's hard to be the host, the photographer, kid watcher, and do everything else too. Next year I really want just one person to be in charge of taking photos. That's the hardest part! I kept the food very simple and ordered the $5 pizzas from Dominos and made some fruit cups. Keeping the food simple really helped.
So that was our little Sofia the First party. Now I'm really freaking out she will be 5 next summer, and that means Kindergarten. So so sad. She's really grown up now it seems. Luckily I have several more years before she would ask for something crazy like a Justin Bieber party or something. She doesn't even know who Justin Bieber is, and I plan on keeping it that way, so I have nothing to worry about I hope! :)
Hope you all have a fab weekend!
xxoo,
Decorchick!
Let's Connect!