As I mentioned a few weeks ago, we have been working on a special room for my husband. When he said he wanted bright orange walls, my first thoughts were very, ummm, "are you POSITIVE??" And maybe I repeated that question about 10 times or so.
BUT, I let him have his orange walls, and I have to say, he was right. Because they look pretty fantastic!
I did choose the Sherwin-Williams color called Knockout Orange, #6885  just based merely on the swatch in the book. It wasn't a burnt orange or red orange and seemed to be the perfect color of orange for the look Randy wanted in his room. And you know what? I didn't even get a sample first! Just went with it. :)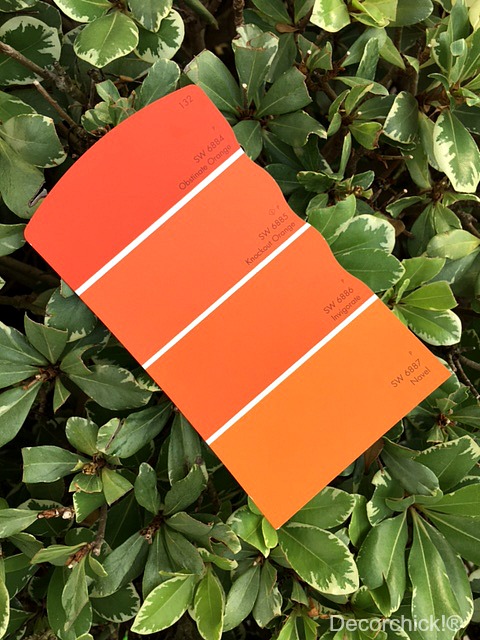 I told my mom what we were doing and that he wanted orange paint, and she texted me a picture of a piece of furniture from one of her design magazines that was painted in the Invigorate color, which is right below the Knockout Orange I was contemplating, and then I knew I was on the right track and just went with the Knockout! They are very similar colors, but I liked the way the Knockout looked better on the swatch. :)
So are you ready to see just a tiny sneak peek?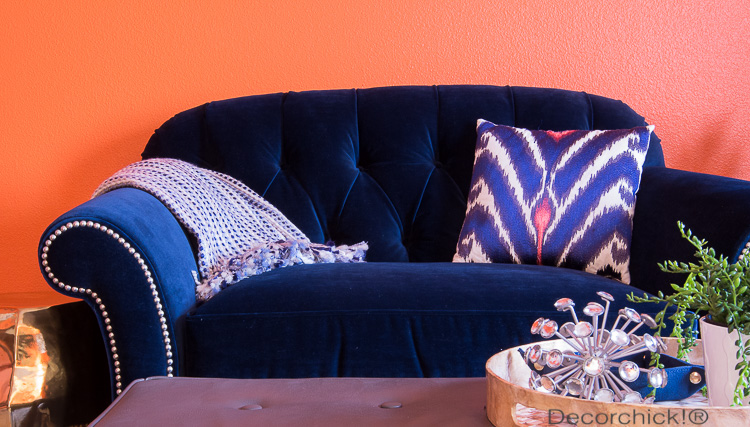 That's all I'm going to reveal for now and leave your heads spinning wondering what else is in the room! But don't miss the reveal in one week because it's GOOD y'all. :)
But guess what? Sherwin-Williams wants to give away a $100 gift card to one lucky reader! To enter, please do the following:
Tell us what you want to paint next by leaving a comment on this post!
Giveaway will end Friday May 8 and winner will be chosen at random.
I have participated in Sherwin Williams National Painting Week 3 years now, and it's one of my favorite weeks of the year!! The rooms we've done for them have ended up being some of my most favorite in the house! You can visit our master bedroom makeover and my daughter's room makeover to see the past years reveals.
I can't wait to share more with you all soon!
xxoo,
Decorchick!®
*I have partnered with Sherwin-Williams and am participating in National Painting Week 2015. I have received compensation and as always, opinions, colors, design ideas are always my own. And my husband's.