Happy black Friday everyone! I hope you aren't out shopping with the masses because you can sit back in the comfort of your p.j.'s and order online, and take advantage of some great Silhouette deals! Enter the code DECORCHICK for any of them. Also, the winner of the Cameo giveaway is announced at the bottom of this post. :)
Now for the Silhouette deals…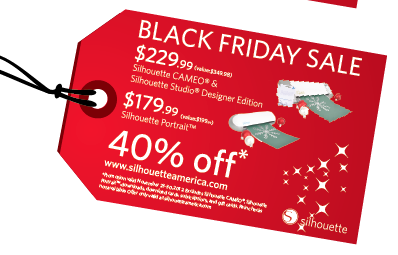 There are 3 great offers! First is their new Silhouette Portrait that is brand spanking new, a bit smaller, but still a great machine on sale for $179.99.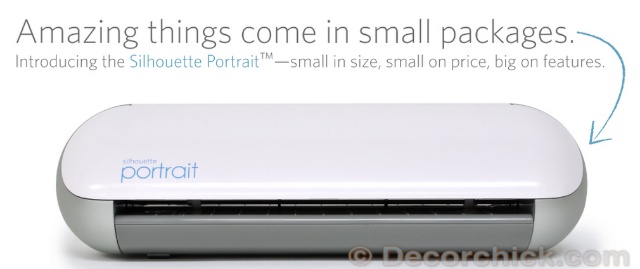 I had fun playing around with my new Portrait machine too and made this cute little Let it Snow sign.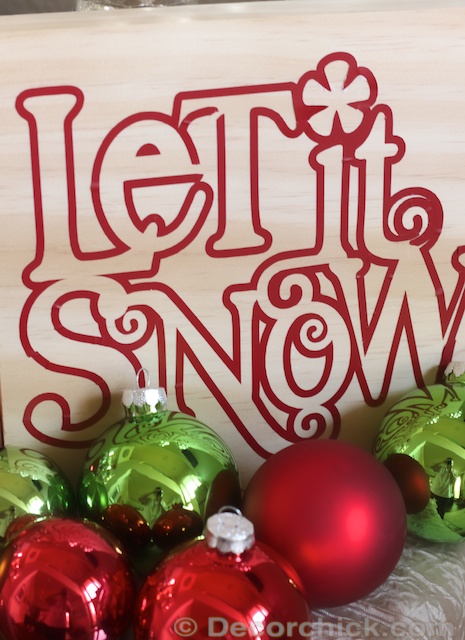 I used their red premium vinyl for this project which I love, but I did have issues sticking it on so it's not perfect but whatever. You have to be patient with intricate designs like this, and well, we all know I'm not patient. It's still cute though! :)
The next deal Silhouette is offering for Black Friday is their Silhouette Cameo and the Designer Edition bundle package!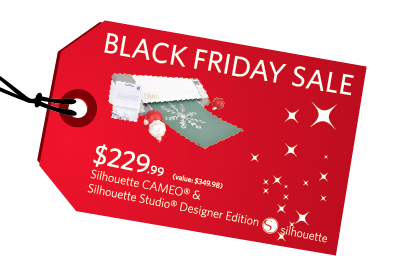 To me this is the best deal. I LOVE my Cameo machine and the sizes it can cut, and the designer edition rocks. I know several of you have asked me when they will offer this deal again so here ya go!  This is a savings of $120 so that's amazing.
Then, if you just need to stock up on some supplies, you can get a 40% discount on that!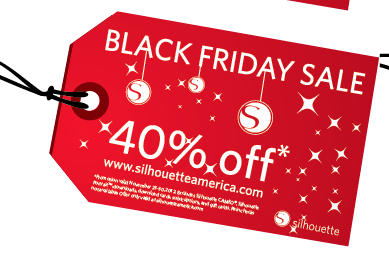 The code you enter for any of these discounts is DECORCHICK at checkout.
So to recap, you can get the following Black Friday deals:
Offers expire November 30, 2012. Rain checks not available. 40% discount excludes Silhouette CAMEO®, Silhouette Portrait™, downloads, download cards, subscriptions, and gift cards).
You can order HERE, and enter DECORCHICK at checkout so your discount will be applied.
These WILL sell out fast so I wouldn't wait to order.
Oh, and the winner of the Silhouette Cameo giveaway is…. #2637 and that is Meg! (I went through my email to make sure it is the correct Meg, so if you have the name "armstrong" in your email address, you are the correct Meg). I will send an email to you shortly. Congrats!
Have fun shopping everyone and I hope you take advantage of these deals. They only come once a year at these prices!
xxoo,
Decorchick!
Let's Connect!