FINALLY. Our first year of homeschooling in the bag!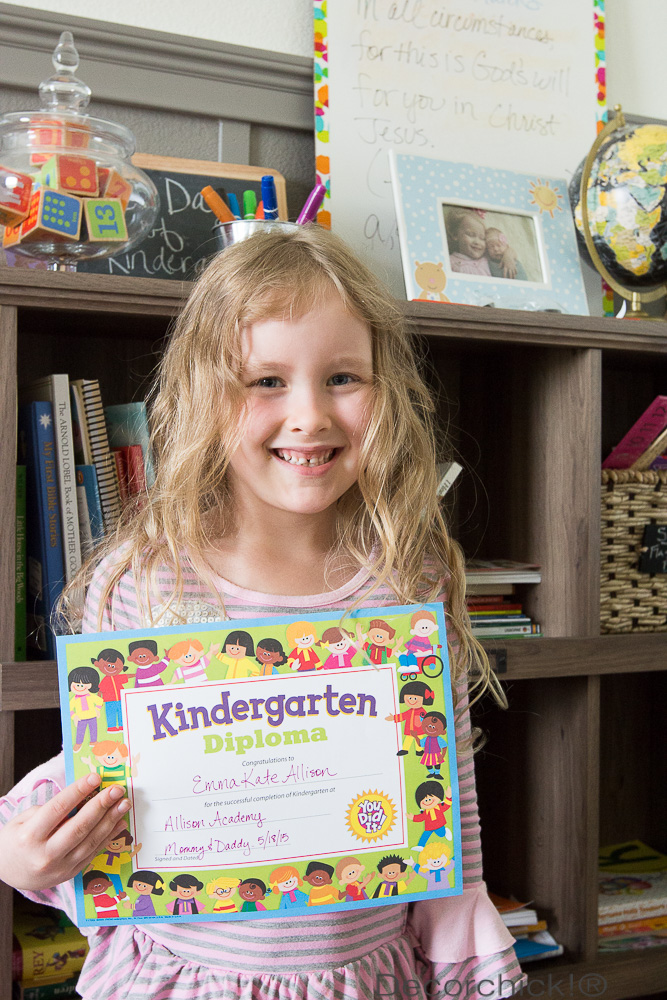 Y'all homeschooling is hard. I know no one said it would be easy, but let me tell you again. It's not easy. It's exhausting. But it is fulfilling.
Randy did most of the teaching the second semester since he's home now.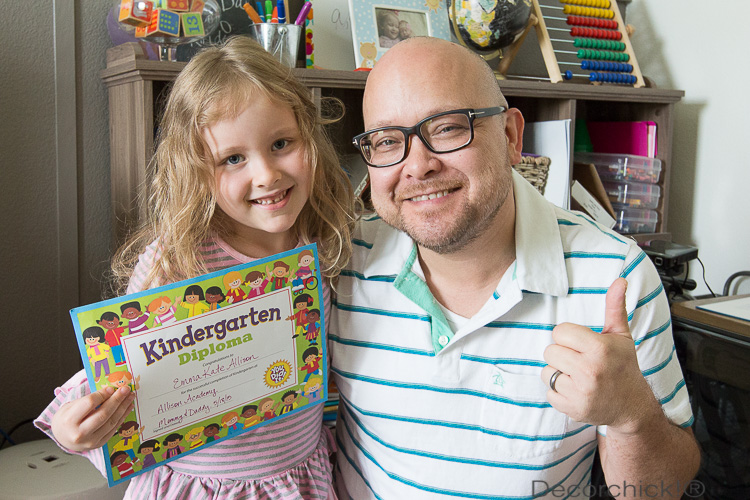 He did a wonderful job and I'm so thankful he's here to help.
I am not sure though that Sonlight Curriculum was the right choice for Kindergarten. It's pretty intense for a young 5 year old (she has July birthday). And I sort of have a love-hate relationship with it. I love the daily plans written out for you of course, but with me being the type of person I am, it really bothered me if we didn't get to every.single.thing. But I also love how it comes with pretty much everything you need for the entire year.
Most days we did get to most of it. And some of the books we had to read would not have been my first choice. We got half way through "The House at Pooh Corner" and then stopped it because it was just hard to read! We just picked up another book that was much better. But that still bothered me because IT WASN'T IN THE LESSON PLAN.
But that's the beauty of homeschool, is the freedom to choose what's right for you and the child. But there's something about those darn lesson plans that make you feel a bit inadequate if you stray from it a little. At least I did anyway.
And if any of you homeschoolers use Sonlight too, you might relate to this. But whenever they had that "optional" box in the lesson plan, well, we didn't do ANY of them. And that bothered me a bit too. Obviously some people do them because it's listed in the plan. But I'm not sure if they are necessary or not. I guess that would be considered extra credit in a regular school?
With that said, I did love how everything was written out for us each day. I know I don't have time to make lesson plans, but I think we may need something that's a little more fun for Emma.
I'm not saying we won't choose Sonlight for 1st grade, but I do want to look at more options. So I am definitely open to other suggestions!! The reading involved is a lot yes, but I know it's helped her vocabulary and has been a good stepping stone on her learning to read. She is a smart little cookie. :) And she loves math and science the most.
We are very proud of her though, and heck, we are proud of ourselves for making it a year!!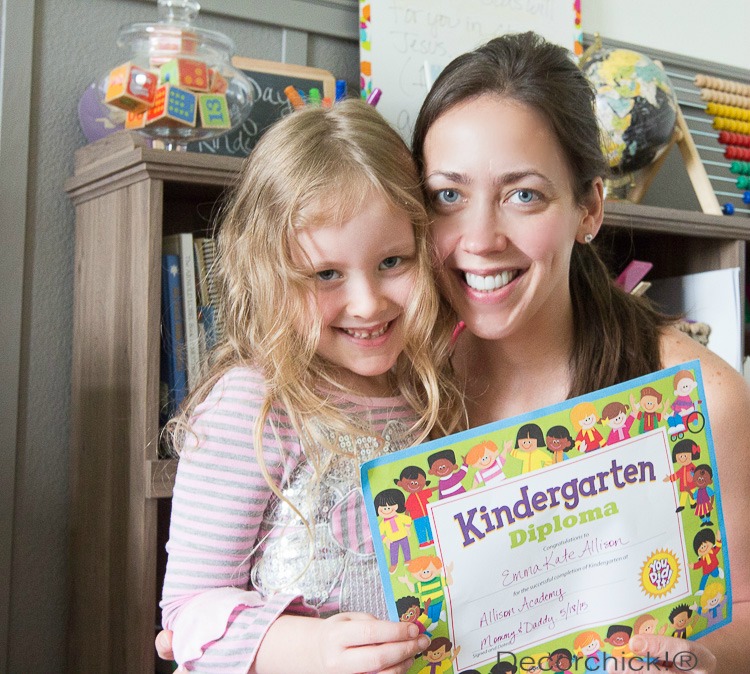 We will take homeschooling year by year, and for now, it's still what we feel is the best option for us at this time. I do love the freedom, that's for sure. And I love having her home. I will have to make it a point when we start in the Fall to get her into a few more activities and be around other kids more because she does miss that from Pre-k. That's just something we will have to be more pro-active about and make it a priority. This first year I wasn't too worried about it and I wanted to find our groove. But now we know what she likes and dislikes, so we will work from there and try and meet her needs in that aspect.
So if any of you have any other suggestions on other curriculums to look into, please let me know. I really just want to weigh all of our options. And there are tons.
Thanks for tagging along with us this first crazy year! We are ALL ready for SUMMER!!! :)
xxoo,
Decorchick!®