My Mom, that is.  Remember the cheeseburger cake she made last year?  Well I thought that was definitely blog-worthy material, and so is this.  This was one of the treats she made for Easter yesterday.
How cute is that??  She baked some bread and made it the shape of a bunny and filled the middle with some spinach artichoke dip.  I know there were many more details than that, but I just don't know them all.  But it was so yummy.
And then there were these.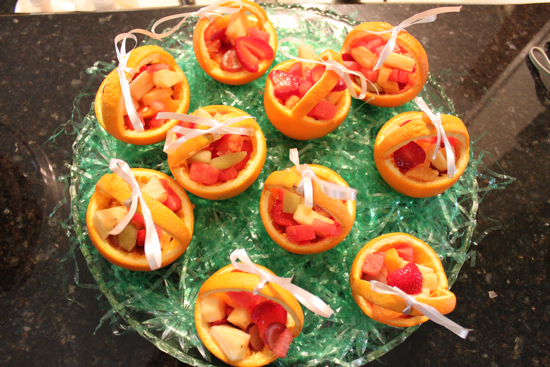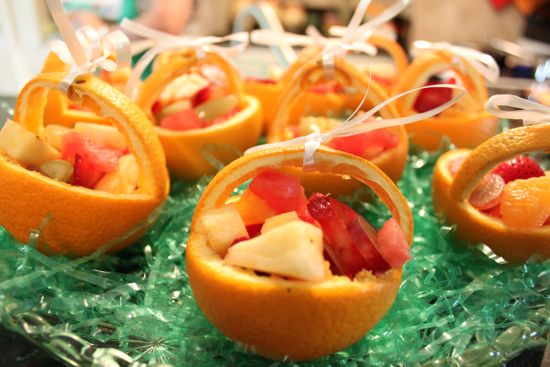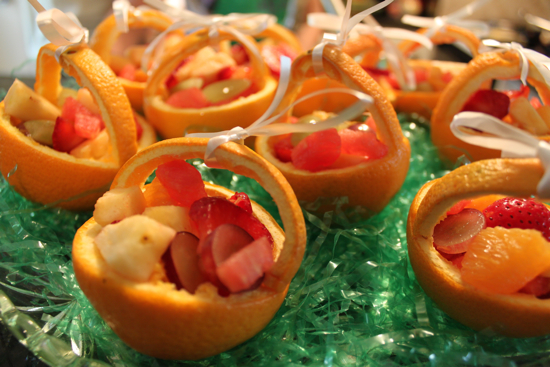 Are those adorable or what?  She carved all of those oranges and somehow left a handle but I don't know how, and then filled them with fruit.  They were a treat to eat!
*Update* – Here are the directions from the recipe on how to cut the oranges.  For handle, score a 1/2 inch wide strip over the top of each orange.  Score peel from the base of the handle on one side to the opposite side.  Cut along scored lines with a sharp paring knife and remove peel.  Repeat on other side.  Using a paring or grapefruit knife and spoon, scoop out pulp from under handle and inside of basket.
Just had to share with y'all.  My Mom knocked it out of the park with the food as always.  Let's give her a high 5!
Hope you all had a great Easter! :)
xxoo,
Decorchick!