I had a good day thrift shopping and actually found some items I was on the hunt for.  I spent a total of $7 for all of this.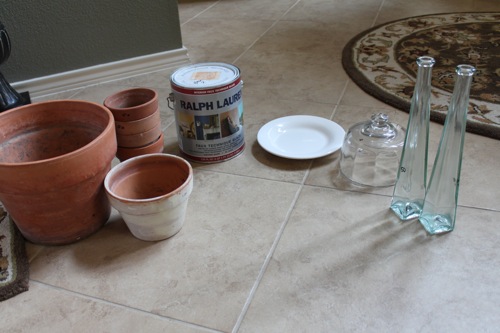 Now you may be thinking that isn't really exciting, but I was because I needed another cheese dome and some flower pots.  I have a few projects lined up for those pots and the cloche.  :)  Ohhhh the projects…never ending.
And look at this gallon of Ralph Lauren faux glaze!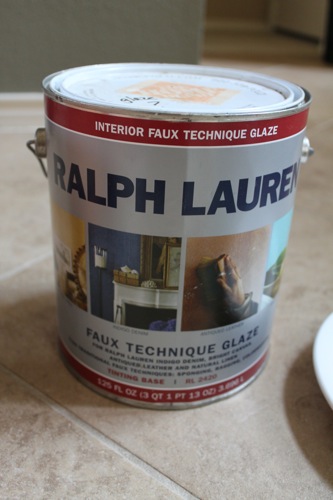 It was .50!!  YES, 50 cents!! And it's a full gallon.  Score!  I'll never need to buy glaze again in this lifetime.  There were several things of paint that I didn't have time to rummage through because it was disgustingly hot that day, but they had several Benjamin Moore and Sherwin Williams paints. I'd love to get my hands on some BM paint.  Never used it before.
These small flower pots were .50 each, the medium was $1.00, and the larger one was $2.00.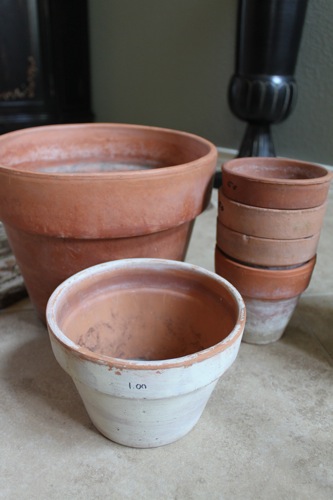 Guess I better get to work now!  :)
xxoo, Decorchick!