Hi all! If you follow me on Twitter or Facebook, you know that I decided to have my first ever link party coming up on Monday, January 17.  Having a link party is scary because you don't know if anyone will show up to party or not, but that's ok, I'm putting myself out there.  And I had this idea while in the shower, even the name title, so maybe it was a sign?
I thought this idea would be a fun way to let everyone know that we are NOT perfect, nor do we always have a spotless home like some of the blog photos would make you think.  We are real people who have real everyday messes.  If you ever read blogs and start feeling inadequate or not good enough because their homes are always perfect, stop right there!
And my girl Lakeitha from Home to Three Duncan Boys is a great example of what real daily living is like…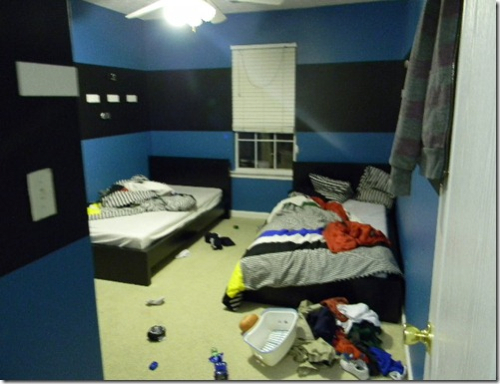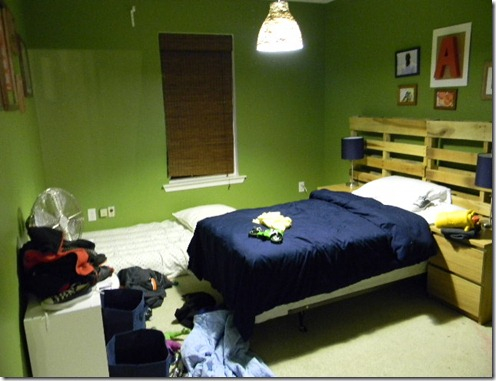 I love it when people keep it real.  Reading blogs can really make a person feel less than, or not up to par with their home sometimes.  But just love what you have and not wish all your furniture was from Pottery Barn (but that would be awesome yes?) or wish you had a live-in nanny who could clean up all of these messes.  But that would be awesome too. :)
Soooo, will you join the party on Monday the 17th and help us all remember that we are normal and not inadequate?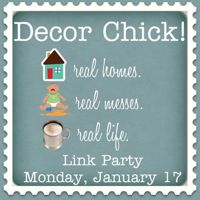 And how CUTE is that button??  My sweet friend Beth from The Stories of A 2 Z made it for me and it's perfect. Thanks so much Beth!  So feel free to use the uber cute button on your post–I know she'd appreciate it. :)  It's just a regular jpeg image so you can copy it easily.  Hopefully it makes you feel like partying with a cute button displayed.
So capture your messes on camera, get your posts ready, spread the word, and I'll see you all on Monday!  I'll post the party up at 7:00 a.m. (central) Monday morning, but if there are problems just be patient because I've never used the linky tool thing before.  I'll get it fixed somehow.  And probably by Beth.
p.s. – You can find me over at Honey We're Home on Friday, January 14 talking organization. :)
xxoo,
Decorchick!