*This giveaway is now closed*
Hello everyone!  This week I have another fabulous giveaway for you all.  The fabulous team at Purdy sent me an awesome kit to try out, and one to give away to you!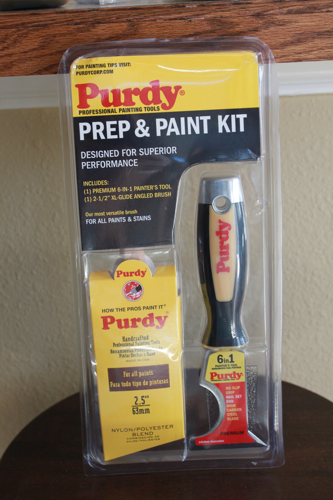 It came with a great 2.5 inch XL-glide angled brush and a 6 in 1 painters tool.  Now, I already use Purdy brushes anyway when I paint because they are the best.  I hardly ever tape off when I paint (only when absolutely necessary), and just do my cutting in with a brush.  But it has to be a GOOD brush to get great results!  I did not have this size of Purdy brush yet, and I have to say I love it!
Look at this pretty thing…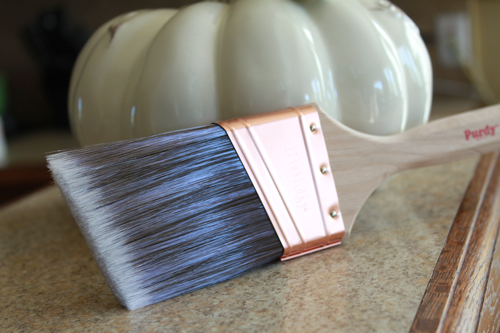 I first tried it out when I added the wainscoting in the new office.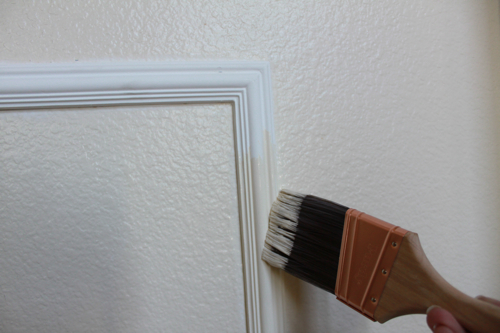 That was a lot of boxes to paint and the brush worked perfectly.  It did a great job of covering on the first swipe and even got into all of the detail work on the moulding.  I have used this brush many times since then and it's my favorite size brush now.  A good Purdy brush is a great investment, I promise. :)
I've never had a painter's tool before, but after using the one in this kit I wonder how I ever lived without it! Here is everything this little tool can do: clean rollers, scrape paint, spread putty/compound, open/clean cracks, open paint lids and set nails.  Wow, that's a mighty tool!  I've been using it to open paint cans and closing them shut with the opposite end.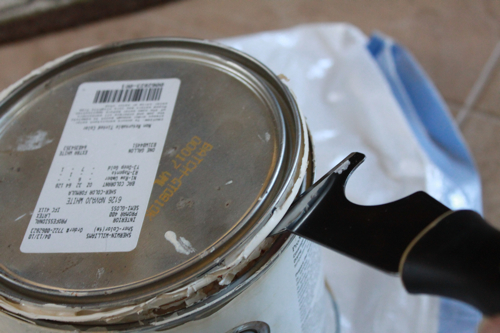 Works like a champ!
So would you like a kit of your own with an awesome paint brush and painter's tool?  Of course you would! :)
To enter:
1. Leave a comment telling me how much you would love to have this pretty new kit;
for additional entries you can…
2. Blog, tweet, or facebook about this giveaway and leave a separate comment that you did; and
3. Follow my blog, and if you already do, just let me know. :)
That's it friends!  I will run this giveaway until Saturday, November 20.  Good luck everyone!
xxoo,
Decorchick!