Guys! Did you know you can get surprise boxes in the mail each month from POPSUGAR?! My, how I would look forward to that delivery each month. These are curated boxes by the editor in chief, Lisa Sugar and her editors, and they send you a new premium box that contains full-size products/items of the very best in fashion, beauty, home, fitness, food, and deliver them right to your door. 
Look at this July box they sent me.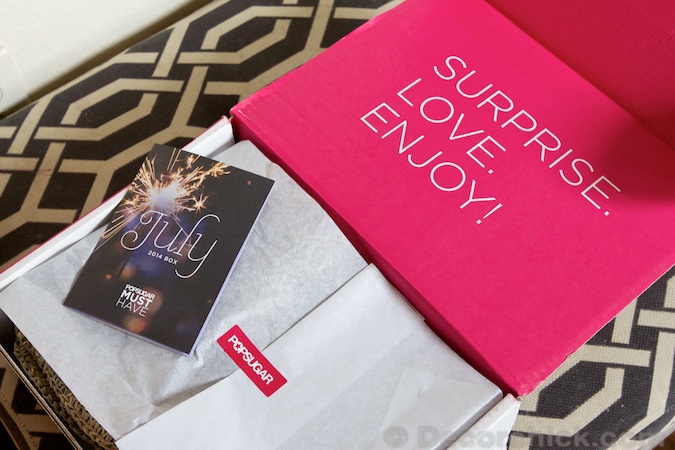 They had me at the hot pink packaging.
I couldn't wait to open it because I had no clue what would be inside. That's the fun of it.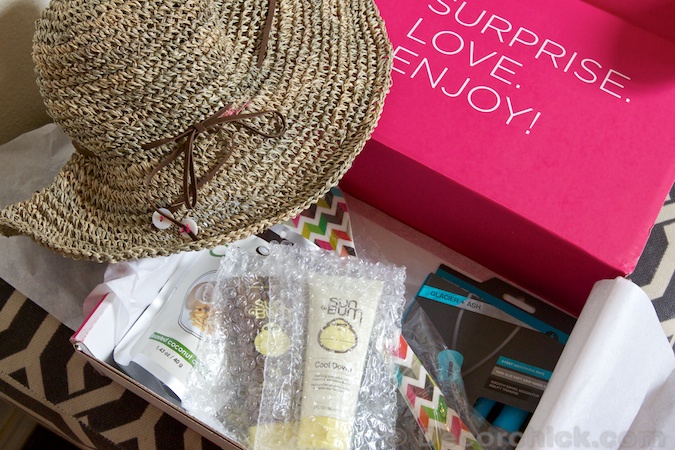 It already looks awesome right?
Here is a more close-up of its contents.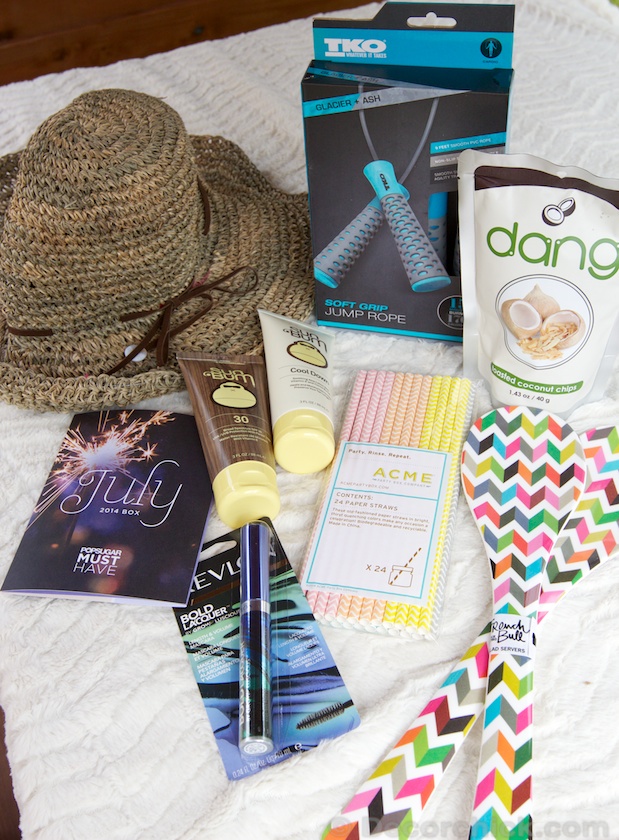 So fun!! Let's take a closer look at this hat shall we?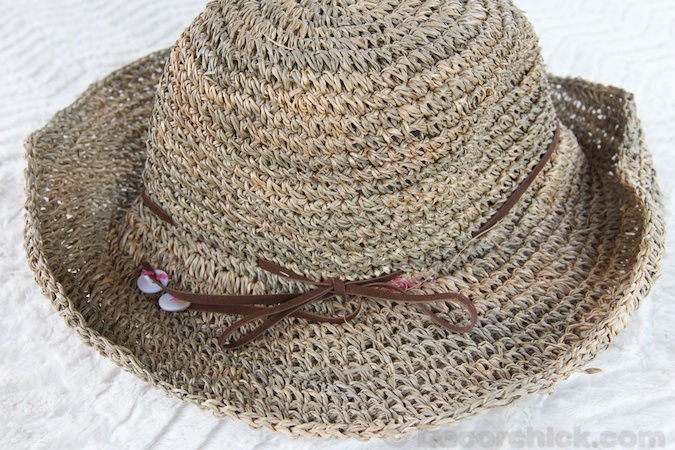 It is a sea grass crusher hat by Michael Stars that retails for $48. Which is more than the price of this entire box. More on that in a minute.
My girls took it over very quickly. For myself, I can't wait to wear it to the pool or the beach!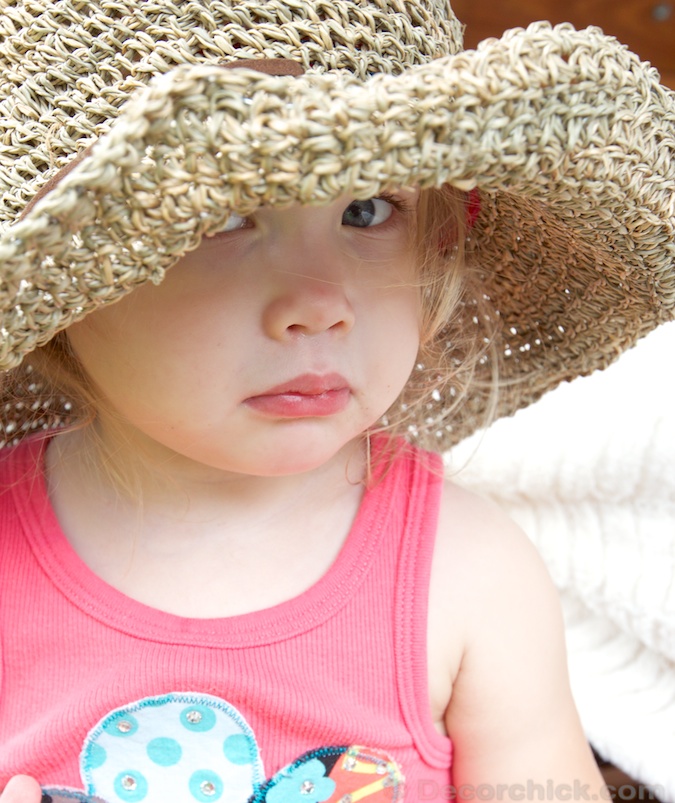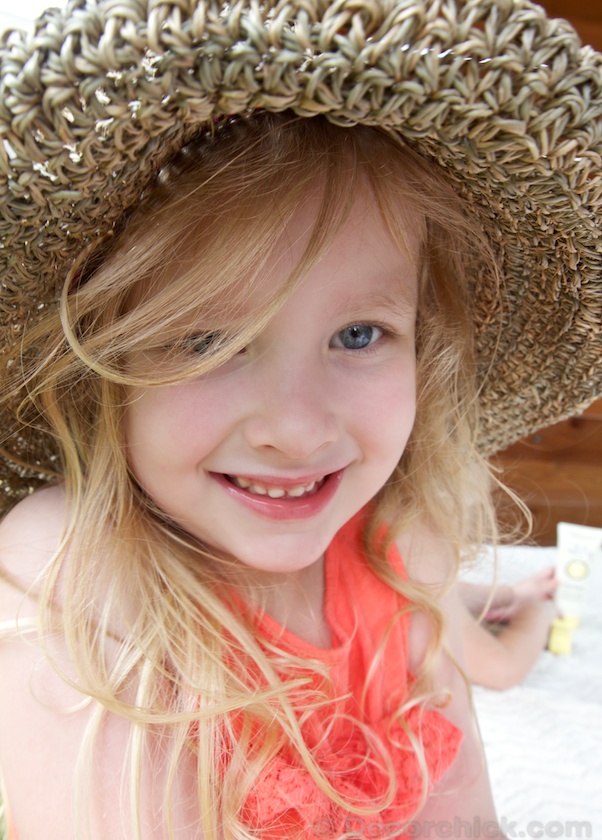 It's a tough call what my favorite items are out of this box. It's a tie between the hat and these chevron salad servers and paper straws.
Those will make any persons kitchen happy.
Also in the box was some sunscreen and after sun lotion.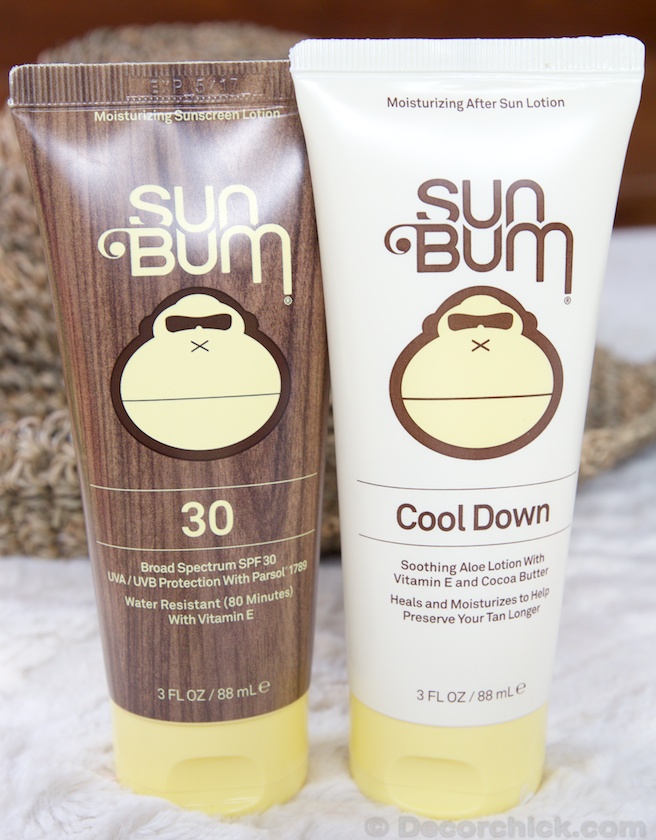 They smell wonderful I have to say.
I've never had Dang anything, but these Coconut chips were a fun little treat too.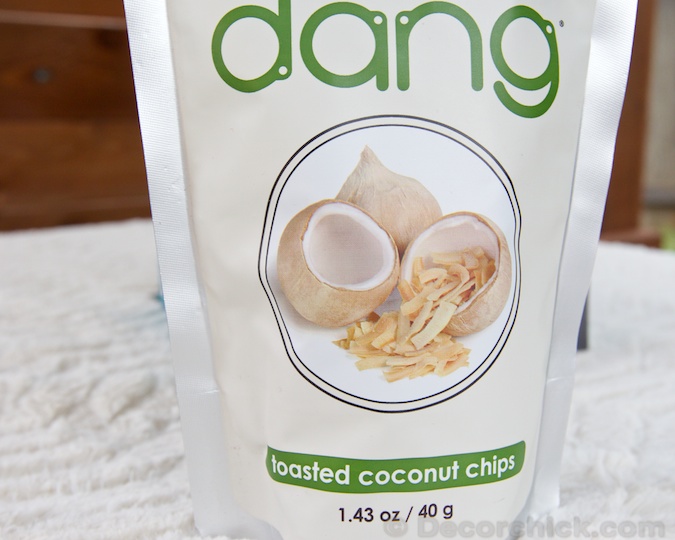 And as you could see in the earlier photo with all of the box contents, also included was some Revlon mascara, and a jumprope by TKO. The mascara I will most definitely use, but the jumprope? Well, that's questionable. And highly unlikely. But a jumprope is the gift that keeps on giving right? Merry Christmas Mom! :)
I loved the box so much and could think of several people I could send these to as gifts. It would seriously make the perfect birthday gift or a just because gift because it looks like you carefully made them a care package or something with all of their favorite things. ;) And it's different boxes each month so you never know what you're gonna get.
The boxes are $39.95 with free shipping. Or you can buy several months at a time for a bigger discount. Don't forget to enter the code MUSTHAVE5 to receive $5 off of your box.
The July box I received retailed a little over $100, so it really is a good deal. You know POPSUGAR will only really use their favorite items and what they are loving at the time so you would not be receiving any junk. That's promising. :)
Let me know if you try one out! I can't wait to see what the August box is!
xxoo,
Decorchick!