If you've been around my blog long enough, you know I love some good organization!! And good GARAGE organization. That room gets me every time. But anyway, we did a little project recently for National Hardware, and am blown away at how easy it is to hang up peg board and attach hooks to it! Why didn't we do this sooner??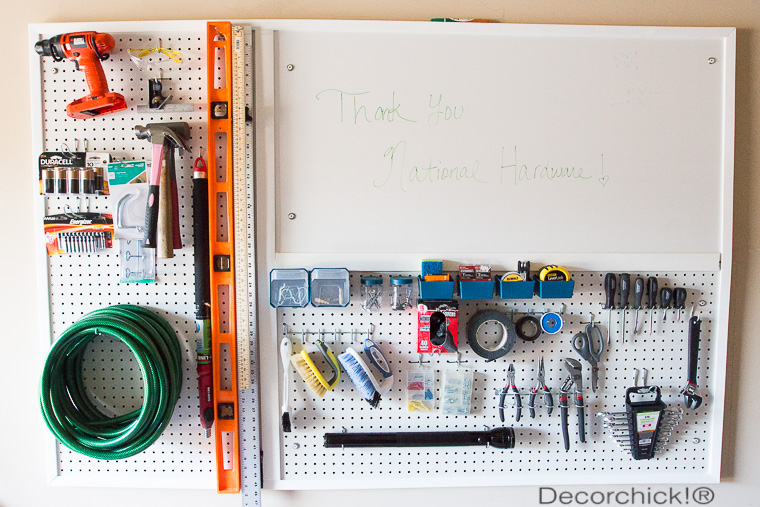 And you want to know something kind of funny? Is that we've never had any kind of pegboard organization, ever! And it's like one of the most inexpensive and easiest ways to organize things. Anyway, I am a believer in it now!
National Hardware sent us oodles of goodies to use so we can get our life under control. :)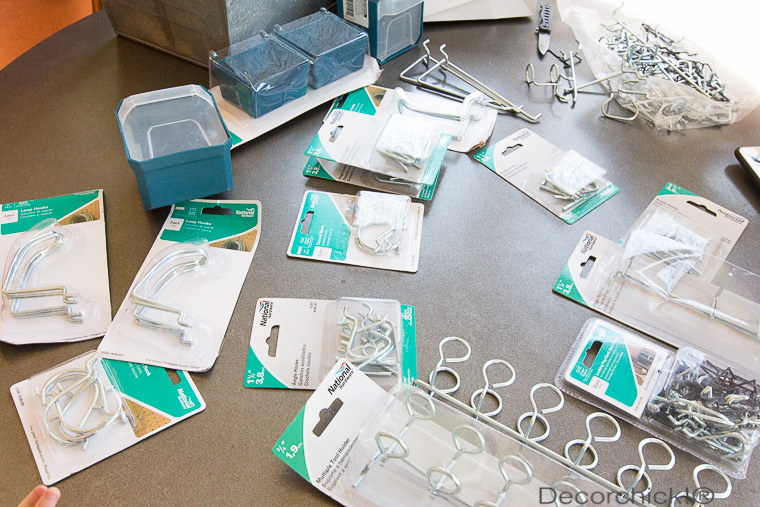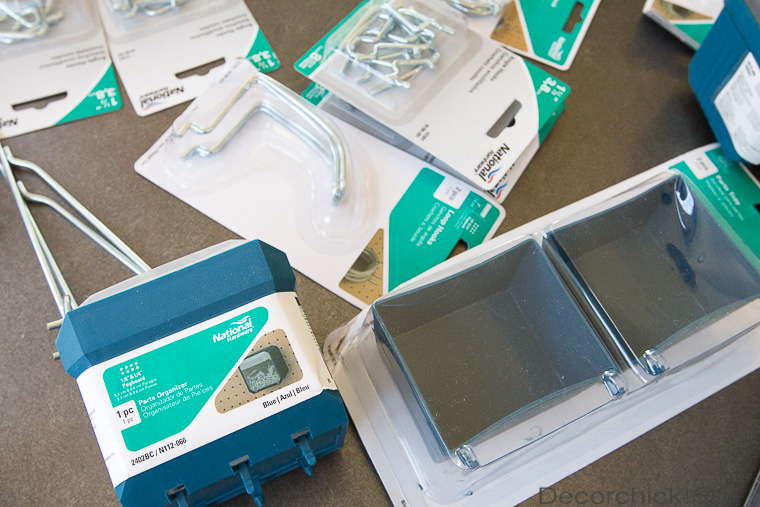 So my husband did this entire project, and it came out great!
He bought the pegboard from Home Depot, then also bought some extra trim to frame it out so it looks nice. He's also had dreams to have a dry erase board in the garage since he's always needing to jot something down, so he thought this would be the perfect time to add that too!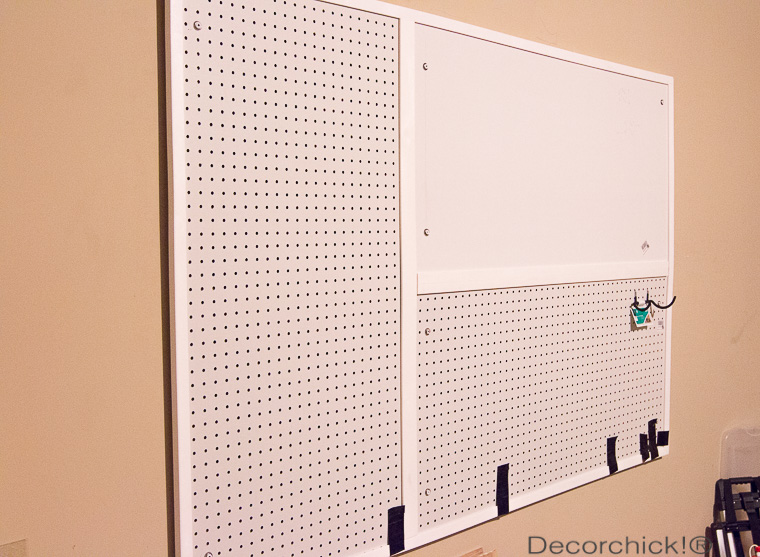 Then after he hung all of that up and framed it out, all he did was organize everything. And it's just SO much better. So much better!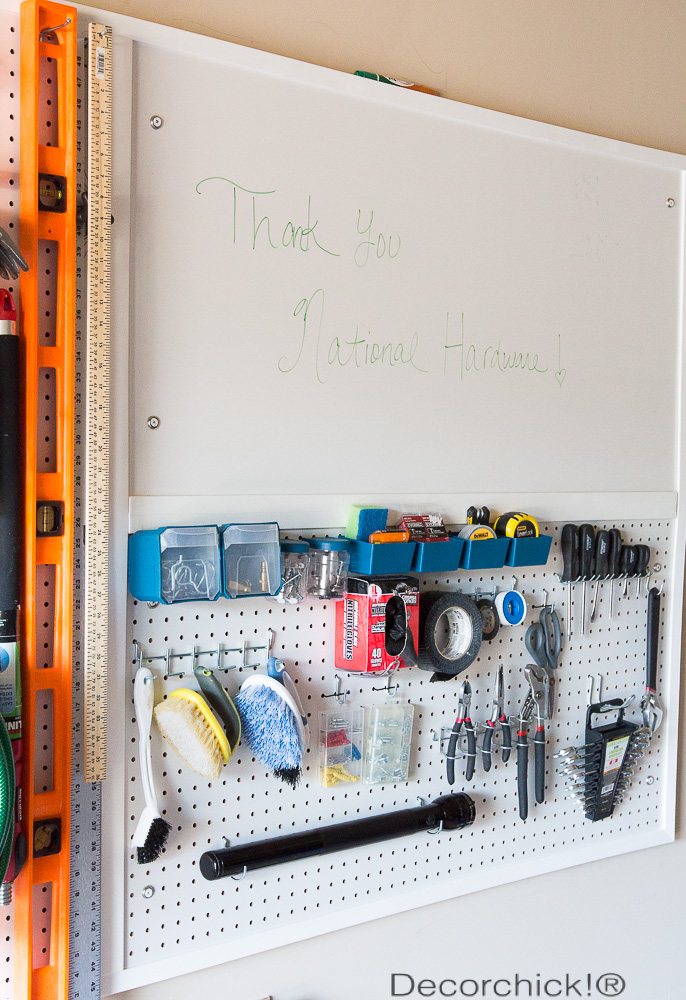 This holds everything that we usually always need and always can't find. Odds and ends, emergency batteries, and things like that.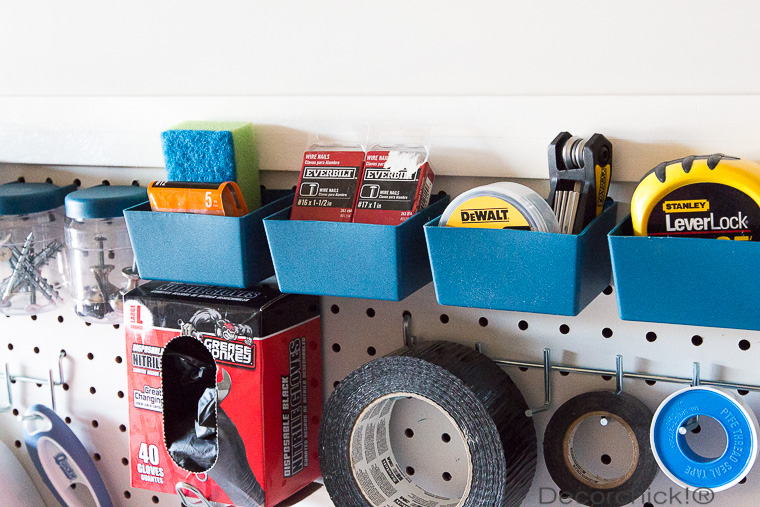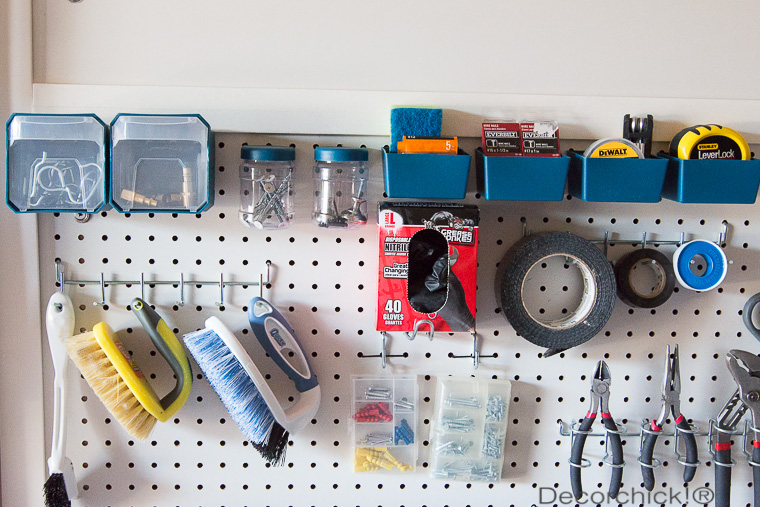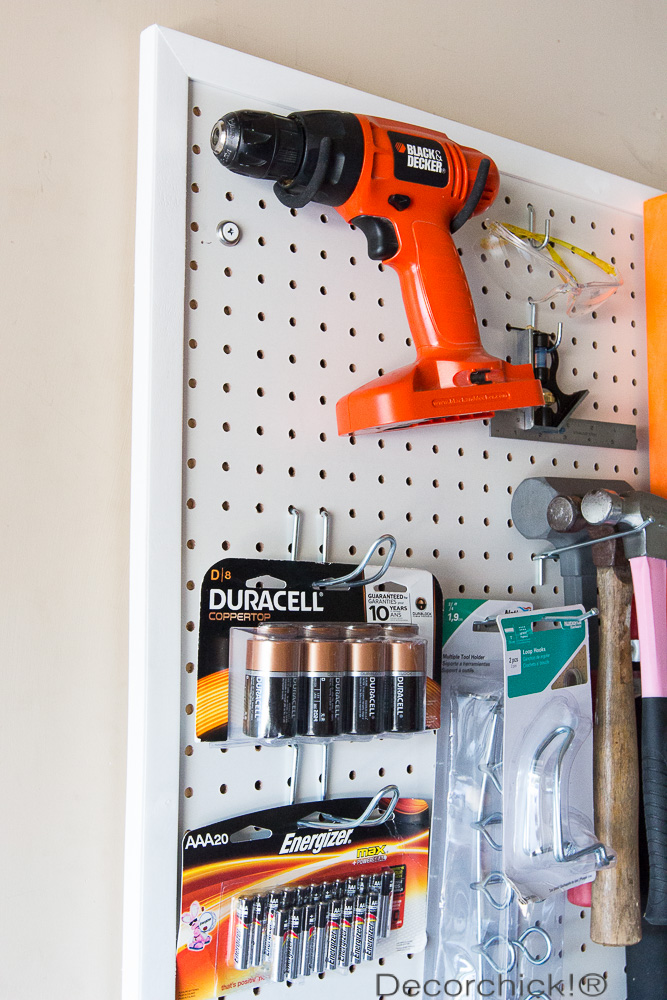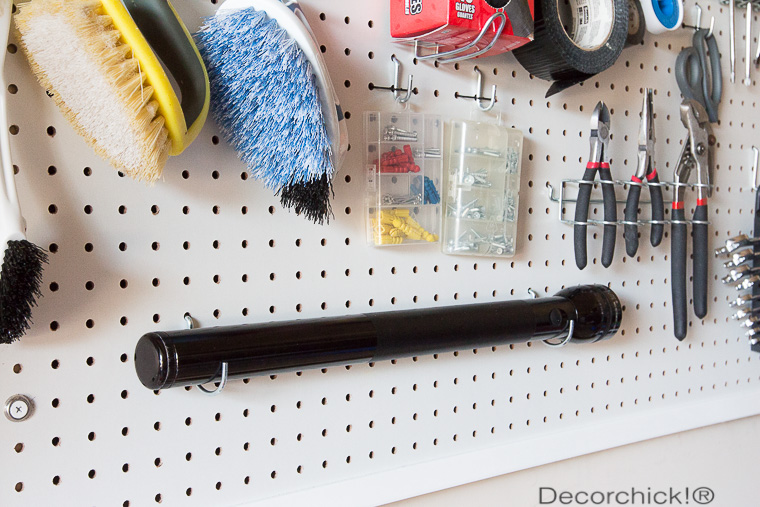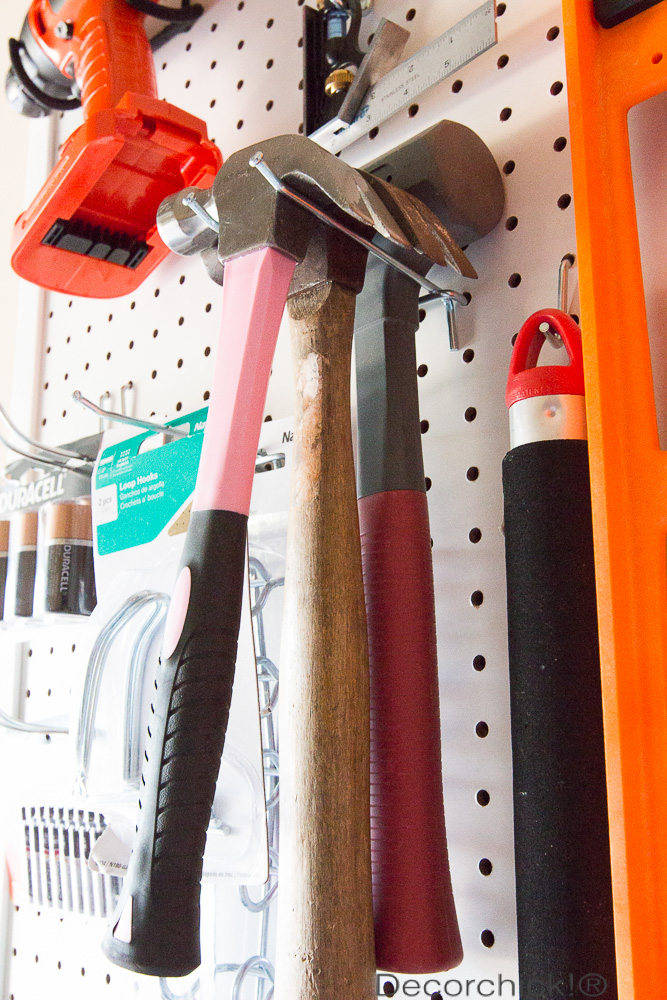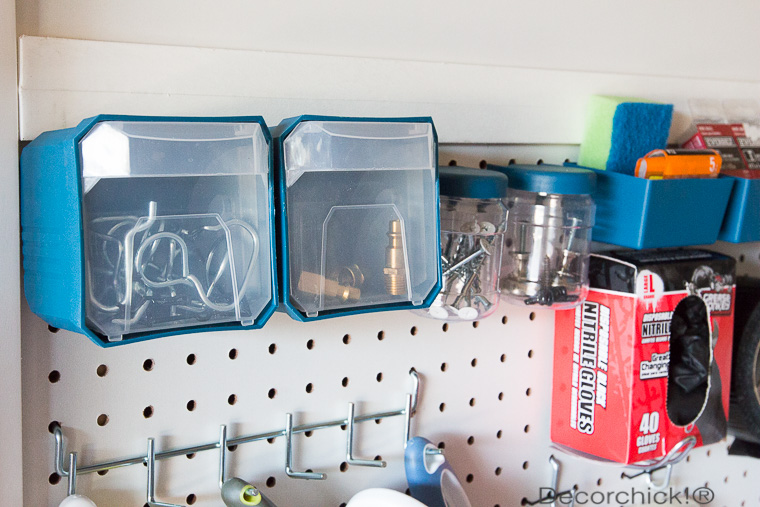 Then here are a few more final shots.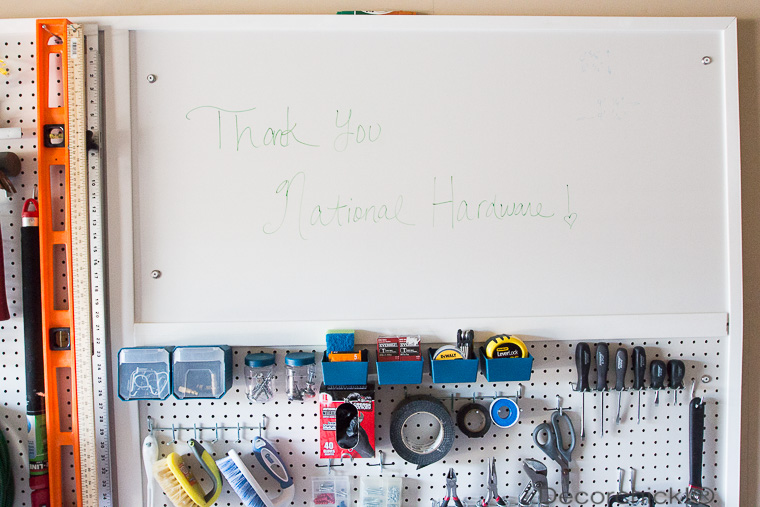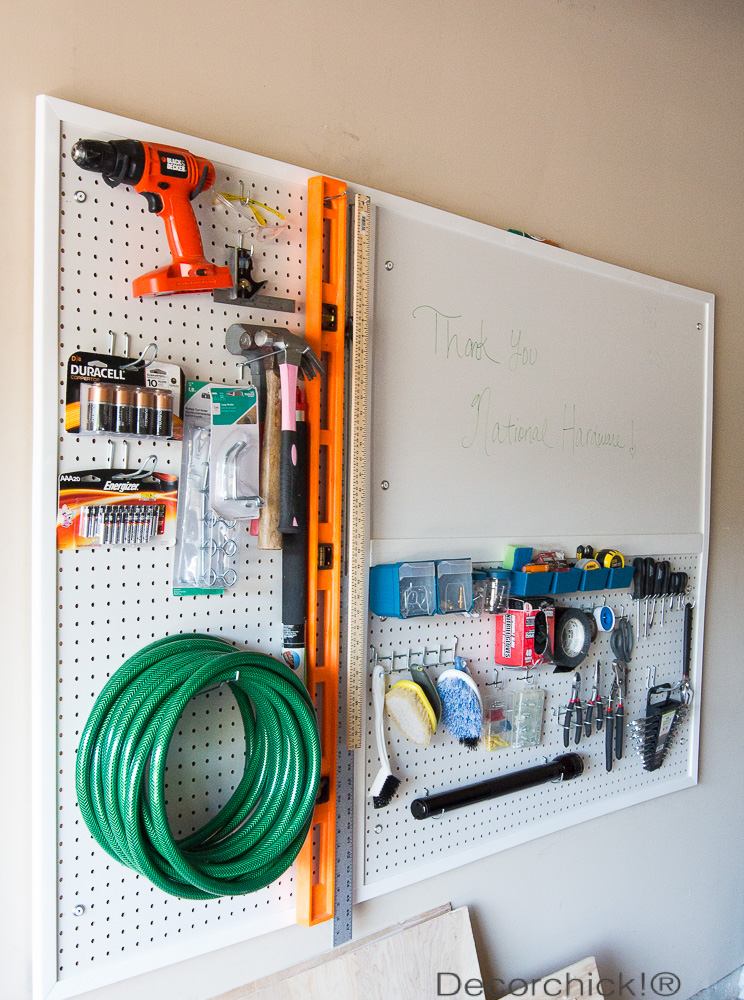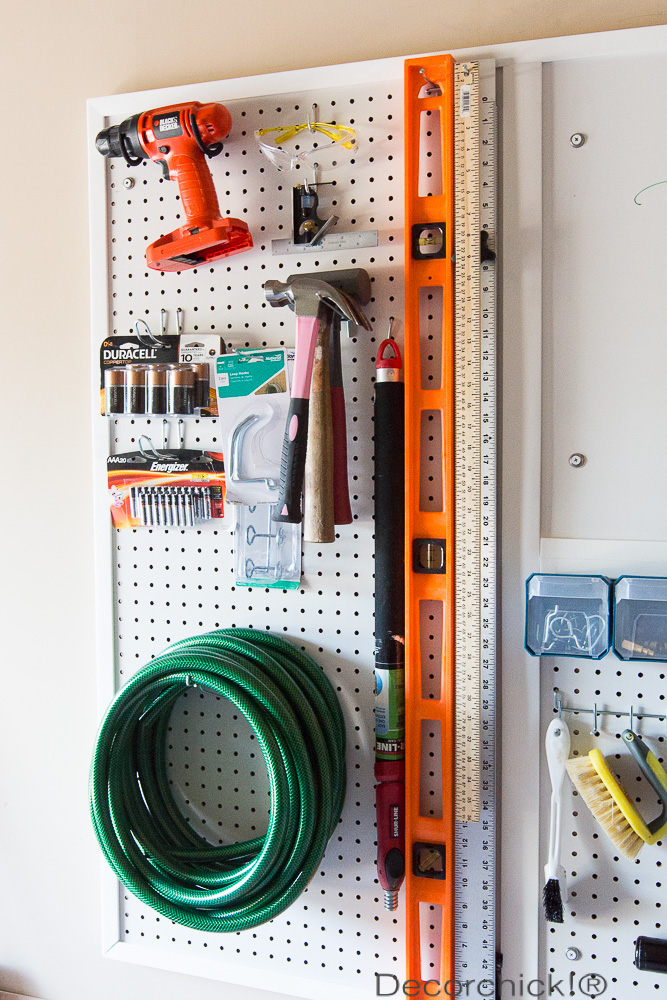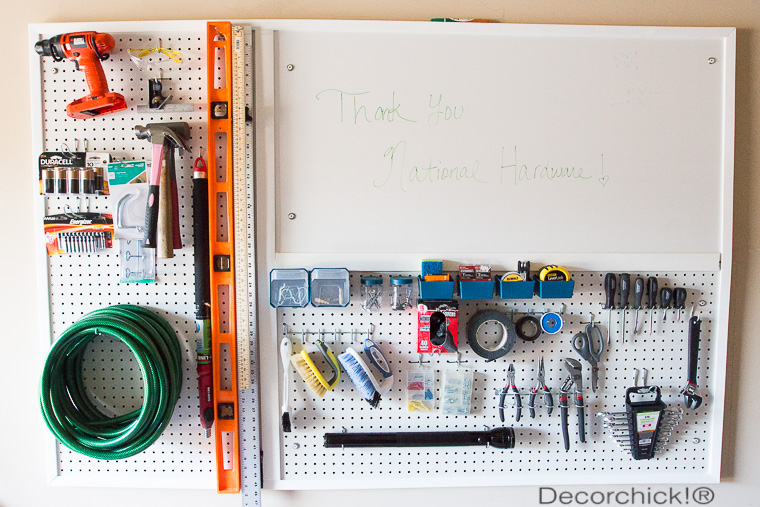 And that's a wrap! This has helped our garage SO much!! Who knew a few little hooks and pegboard can make you feel so free and organized!
And great job honey! :)
Do you all think you could use some organization in your garage too? Maybe laundry or craft room? Doing something like this in there would be a great option too!
Be sure and check out the other wonderful bloggers who participated in this campaign to see what project they did!
xxoo,
Decorchick!®
Disclosure: I received compensation from National Hardware for my time and participation in their Clear the Clutter blogger program.  Random thoughts, opinions and musings are of course always my own.