Soooo, I turned 35 last week!! I don't mind sharing my age here. Why? I guess maybe because either I still feel like I'm 20 and don't care, or because maybe I'm in denial, but I'm going with the first one. Age is just a number anyway!
But I would be doing a disservice to you all if I didn't share the birthday cake that my mom made for me this year. It was like seriously the best cake I've ever had. Not kidding.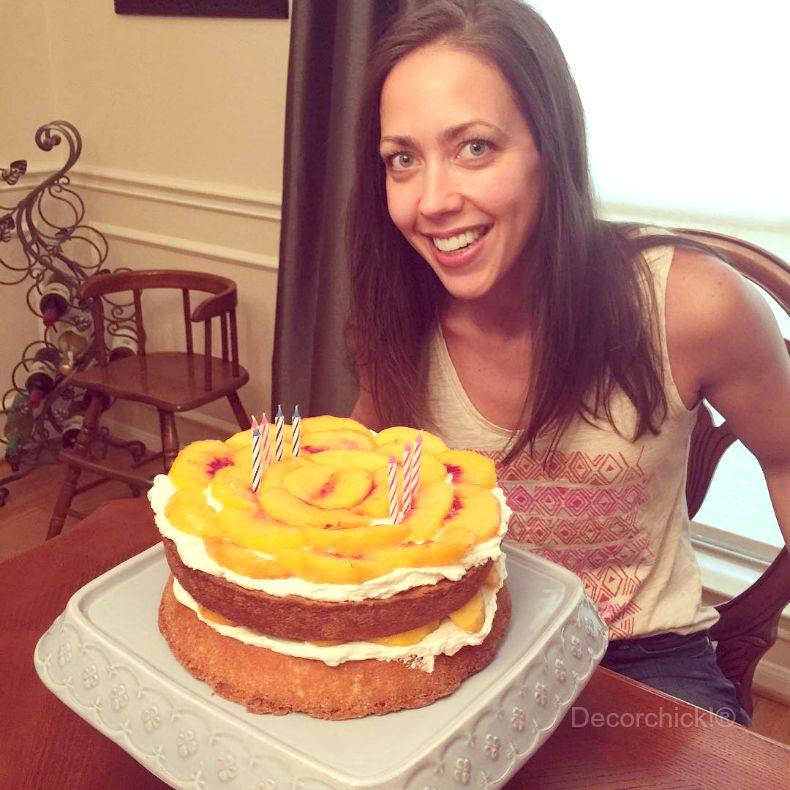 We always get to choose what kind of dessert we want for our birthdays, and yes my mom is awesome for still having birthday parties for us, and this year I just wanted something kind of fruity. Something that makes you feel like you aren't cheating *too* bad. :)
And for some reason, peaches came to mind, so I googled. And found this recipe for Peaches & Cream cake and sent it to her. And she made it, and it was divine.
I think this will be my new yearly birthday cake!
p.s.-my mom used a different white cake recipe, so you can use any of them if you have a particular favorite. The one my mom made tasted almost like pound cake (it wasn't though), and it was so so good!
Try this y'all and let me know how it turns out!
xxoo,
Decorchick!®