Hi friends! Today I'm happy to show you all how I gave our pantry a little refresh and organized it a bit better. After our pantry makeover, I didn't do much else with it, because it worked and functioned just fine! Those DIY carousels are still the bees knees. But you know how it is. Over time, you get lazy, stop unpacking things and putting them in their designated spots, and then things just end up on the floor. Well not any more!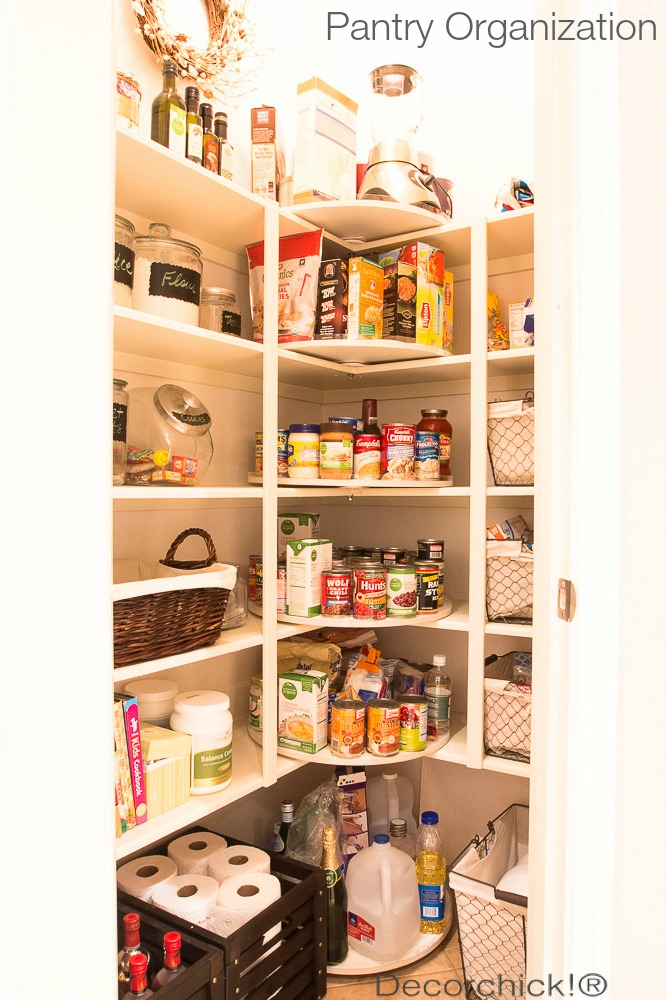 What new things did I add? Baskets and crates, and they made a world of difference! Here is the before photo.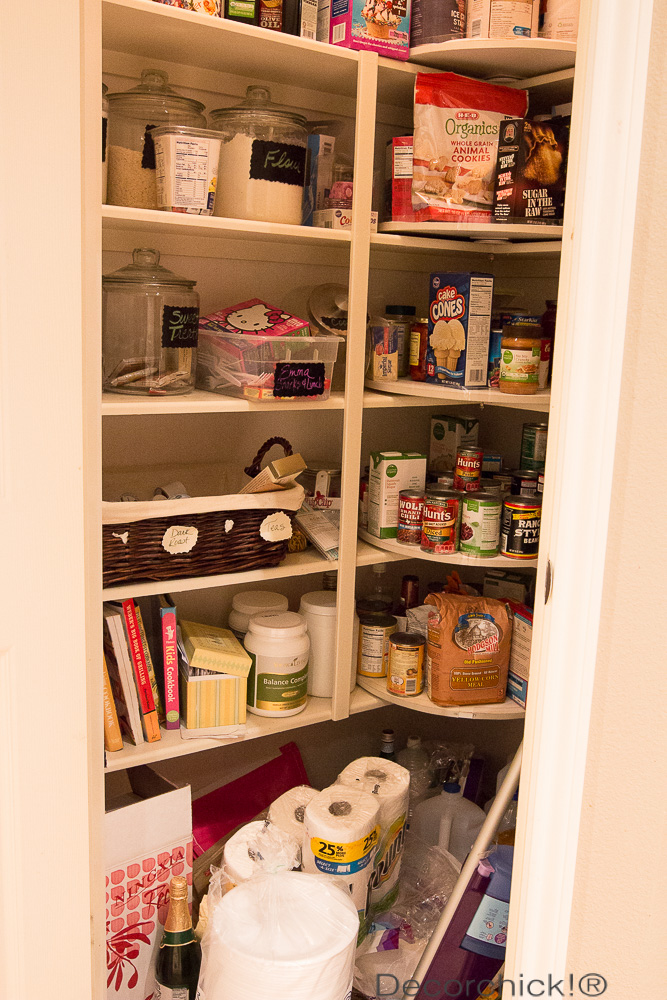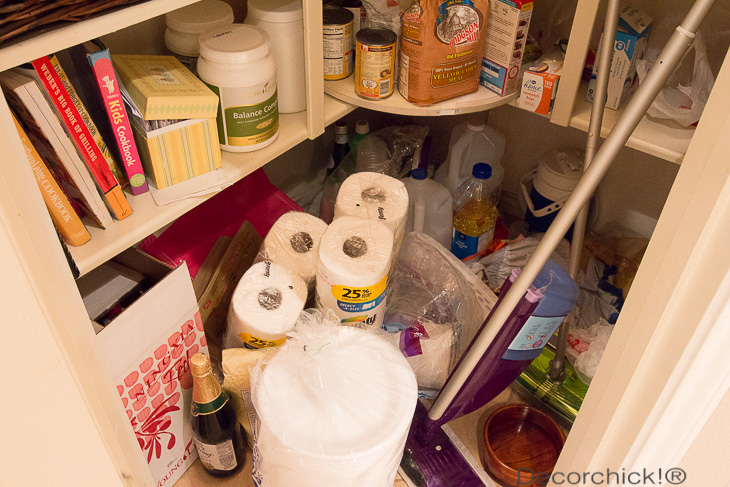 Yes we are pigs.
So all I did was of course throw away tons of crap, and put what we used and needed into either a basket or a crate, and just reorganized a bit.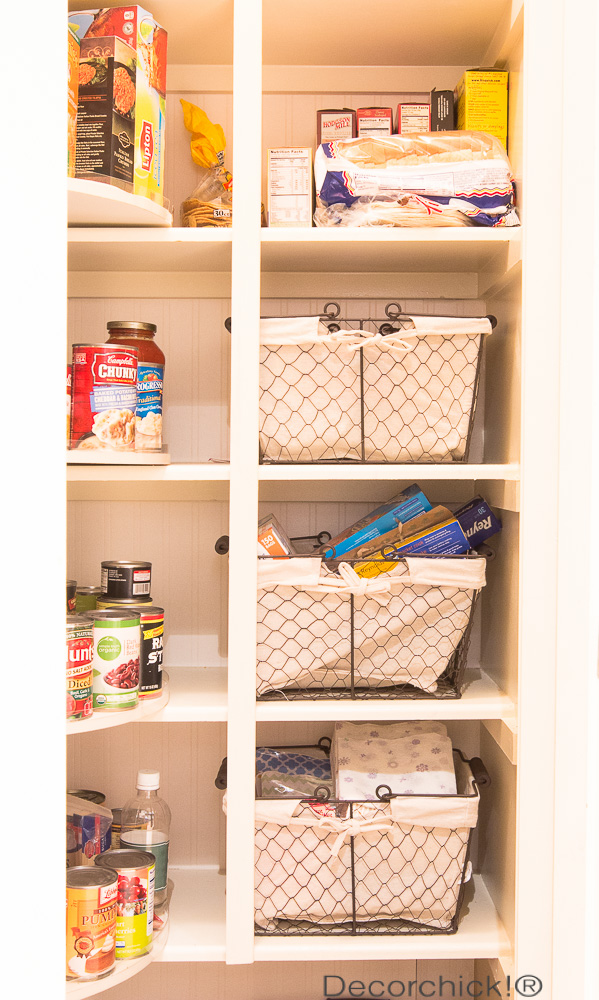 In the top basket I have all of the pastas and beans. I got tired of transferring everything to the glass containers that I previously used. In the 2nd basket I have all of our ziplock bags, foils, plastic wrap etc. Then the 3rd basket holds extra paper goods like napkins, paper cups etc. Why didn't I do this sooner??!
On the floor I put the large wire basket and it holds all of our paper plates. I needed the big one for this because we go through them quickly so I like to have a lot on hand.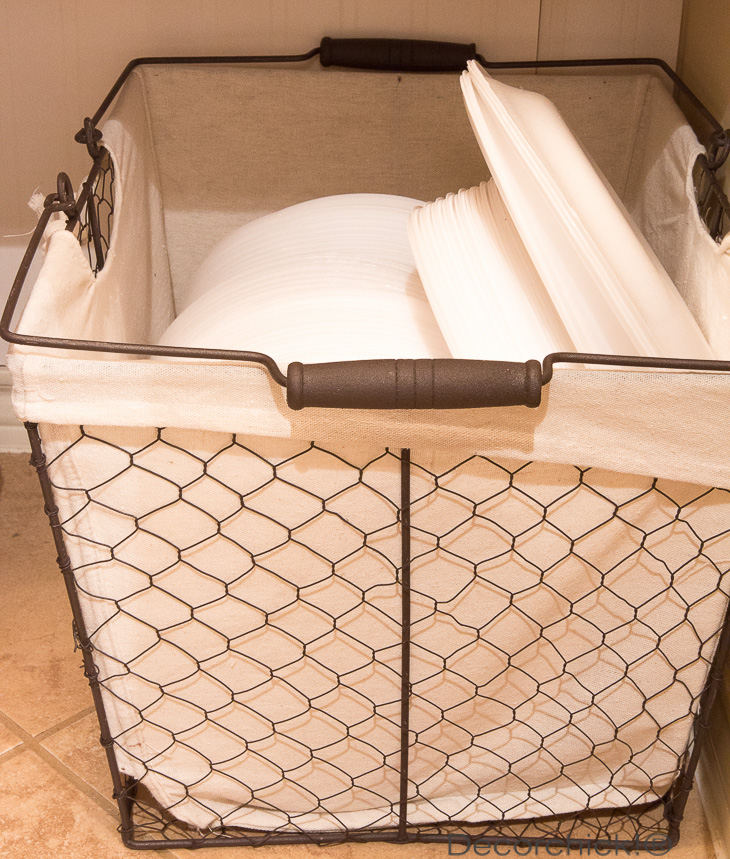 In these 2 pretty crates it holds our NingXia Red (from Young Living), juice for the kids, and paper towels. Again, why didn't I do this sooner?!!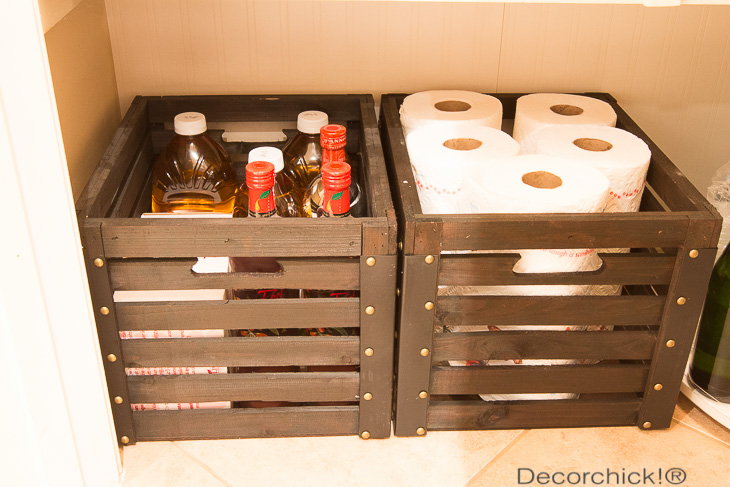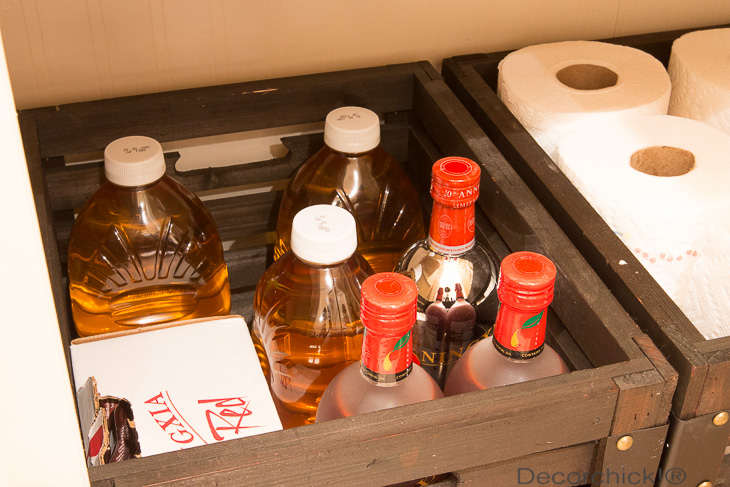 I can't tell you what a different the baskets and crates made. Something so simple! Oh, and all of the wire baskets and crates are BHG Products from Walmart! The smaller baskets were priced at $7.47, the large at $12.44, and the wood crates were $15.88. Such a deal to totally transform a small pantry! P.S.- I bought everything up at my local store.
Here are a few more pics of the pantry.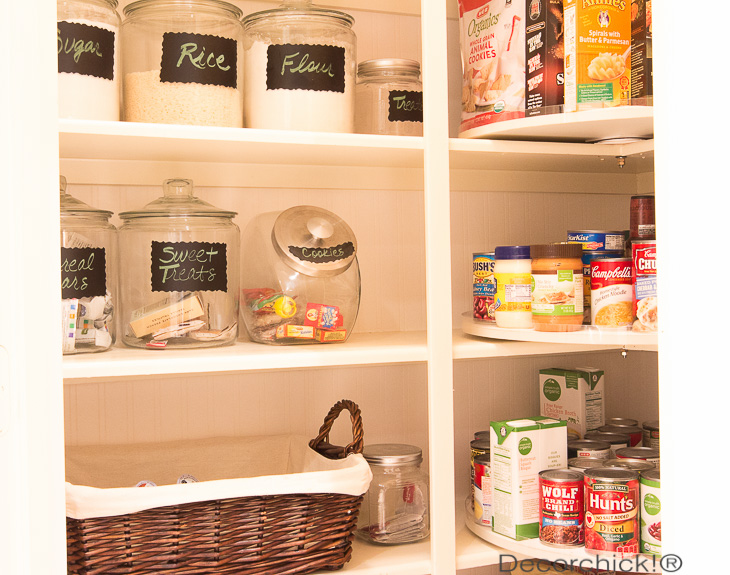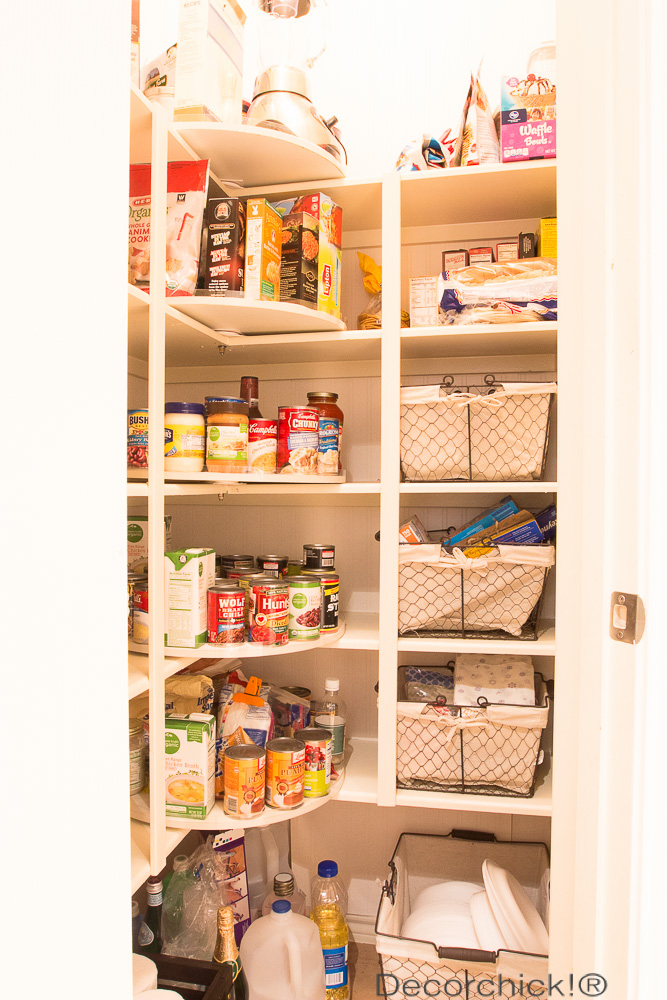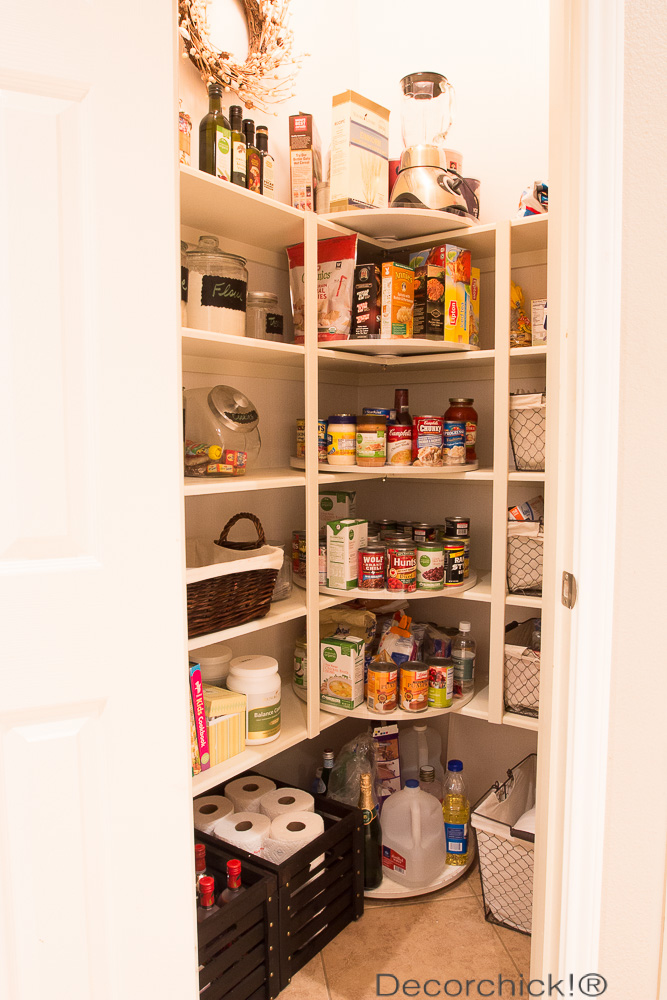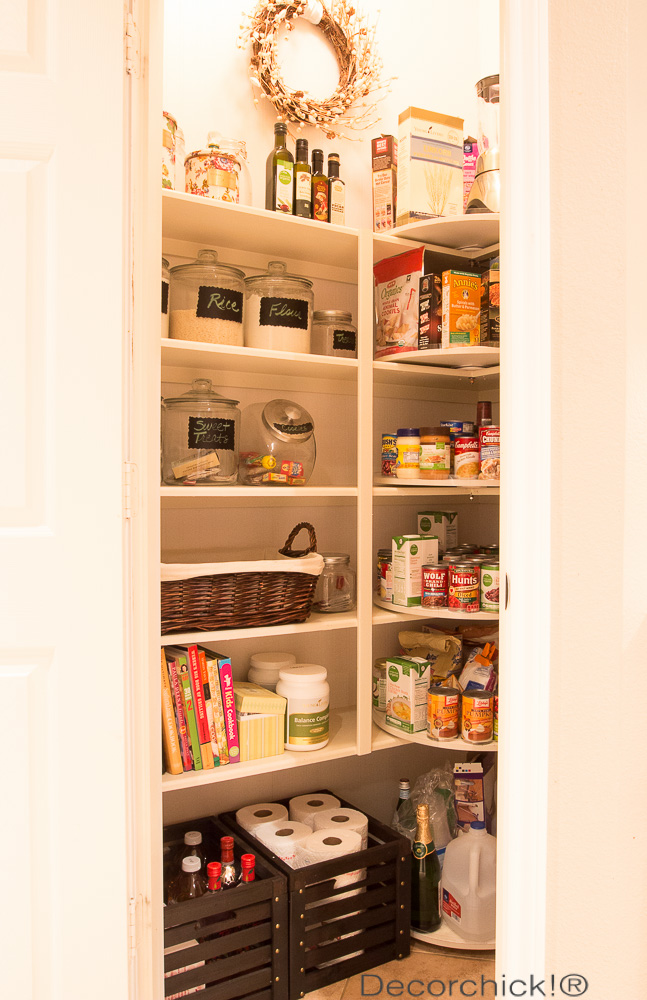 Such a difference right? It makes me so happy opening the door in there again. :)
Now who's going to give their pantry a little update and add some simple (but stylish storage!) crates and baskets? You will be happy once you do!
Also, for all of the details on the original pantry makeover and DIY carousels, please visit this post.
Be sure and follow BHG Walmart on Pinterest, Facebook, Instagram, and Twitter to get their latest ideas and inspiration too.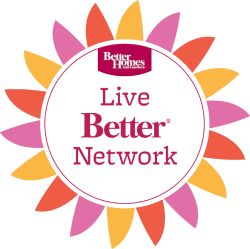 xxoo,
Decorchick!®
Disclosure: I received compensation from  BHG at Walmart for my time and participation in the BHG Live Better Network. Random thoughts, opinions and musings are of course always mine.