We've had lots of fun things happening around here lately, and one of them being my mom's new pretty green pantry! I've said it time and time again, but paint makes the world of difference!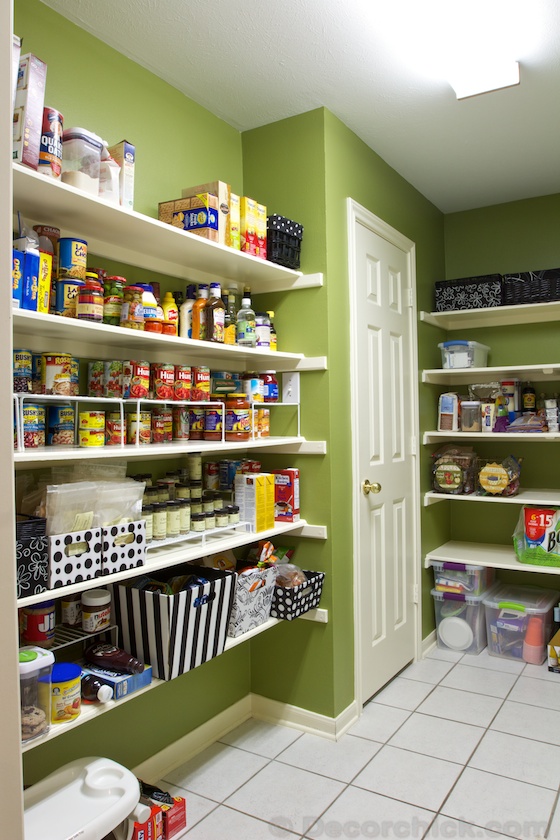 I SO wish we had that ROOM for our pantry. Geesh.
Check out the before.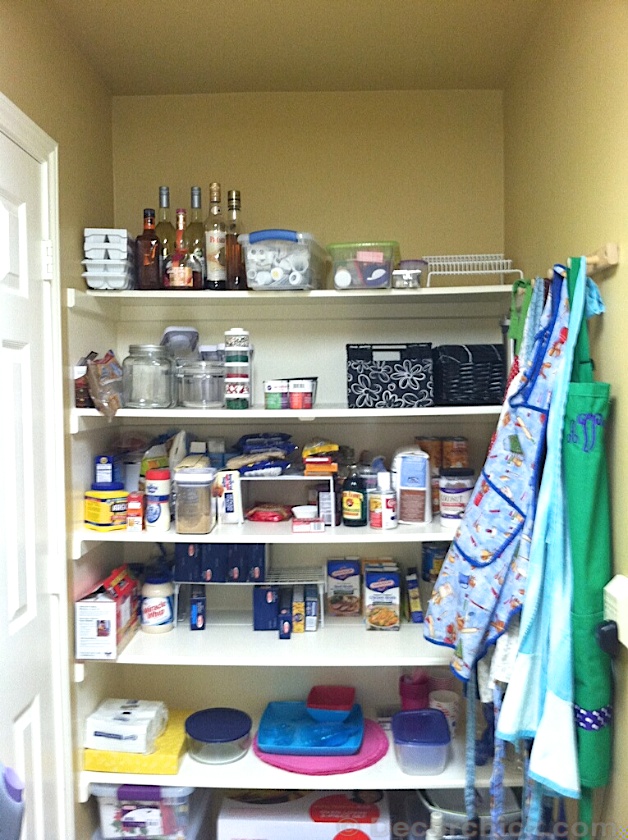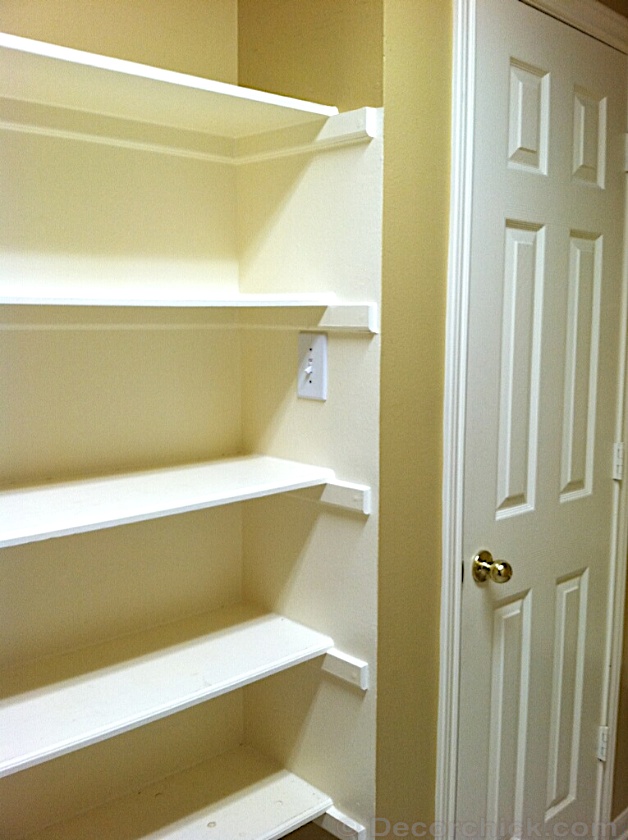 Sorry for the horrible before photos. I think my iphone takes worse and worse pictures as time goes on.
We started out by clearing everything out obviously, then wiping down the shelves with some trusty Bounty paper towels and cleaning the floor with this handy Swiffer Sweeper. All supplies that we bought at The Home Depot.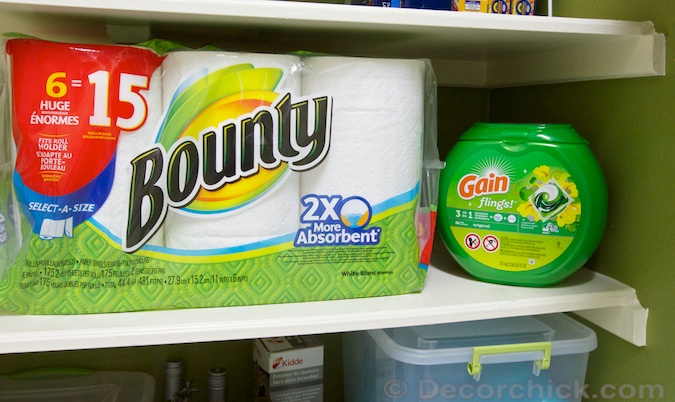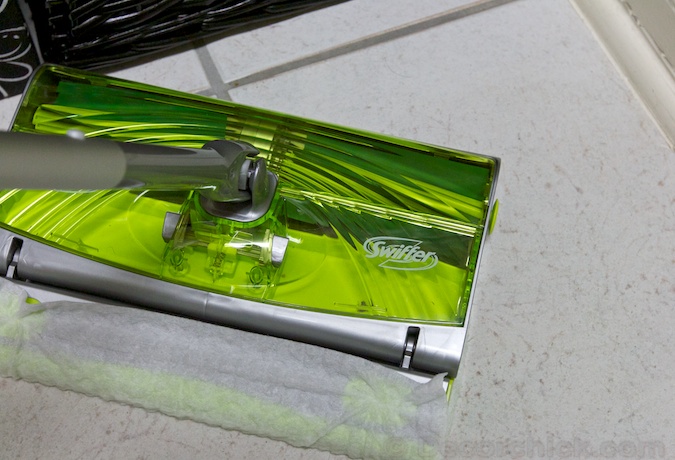 The clean shelves can now store the Gain flings too!
After everything was clean we painted with a really pretty olive green called Tansy by Sherwin-Williams. My mom used that color in her old house too.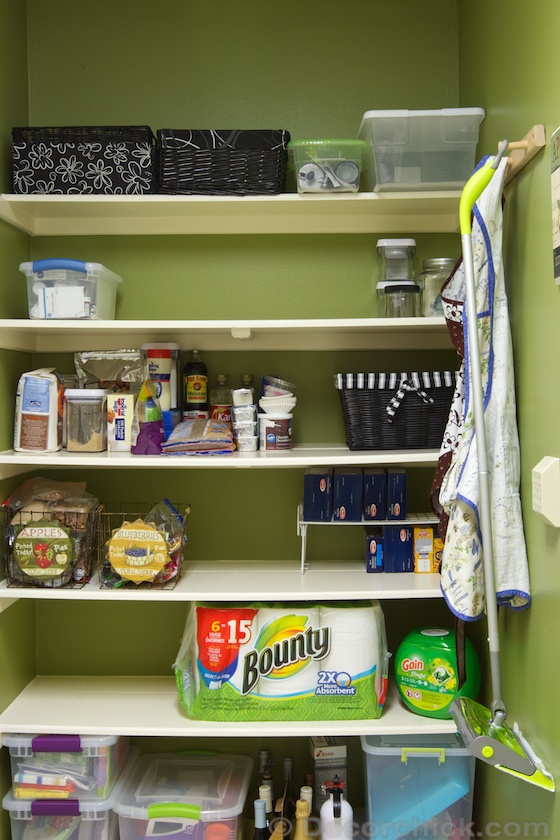 Then we added a few pieces of art that she had back on the wall.
Here are a few more pics.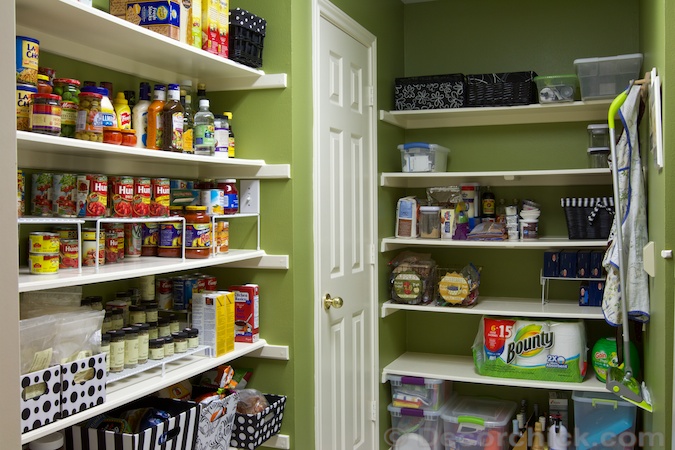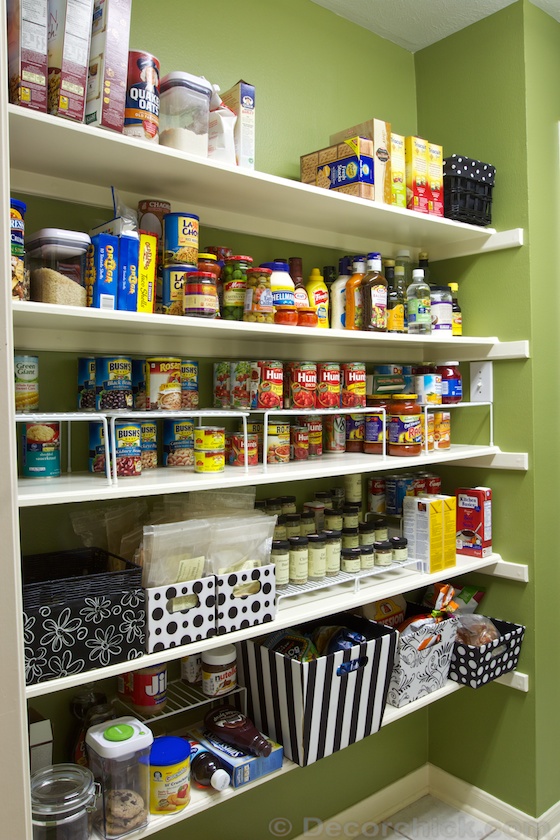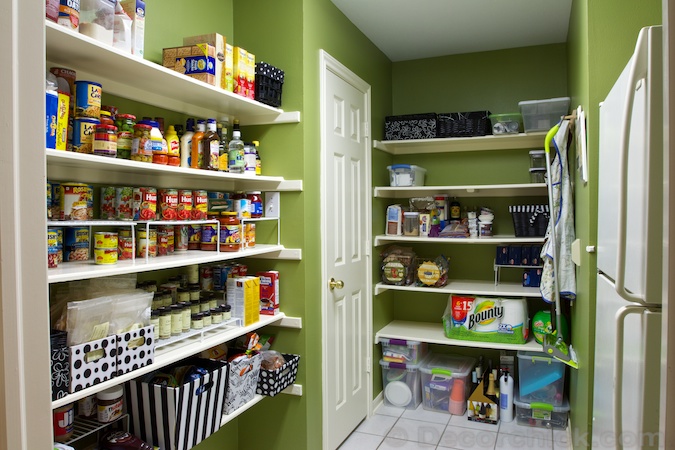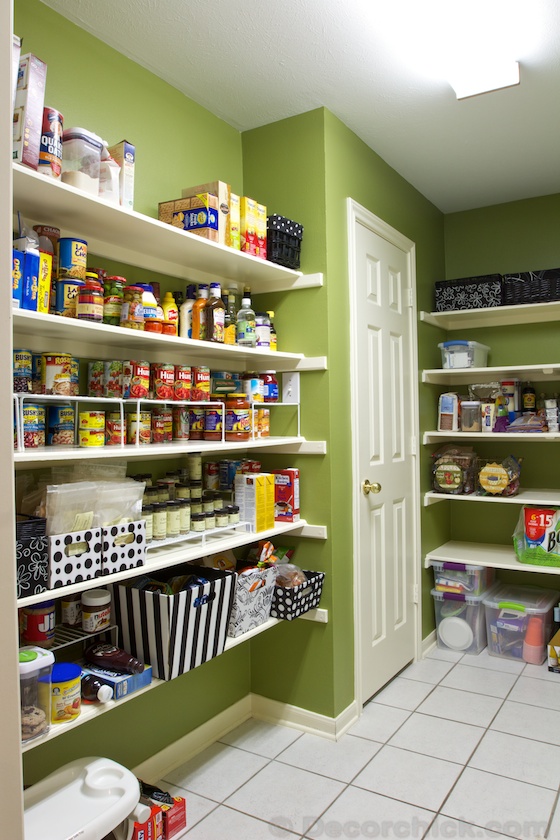 I'll say it again…never underestimate the power of paint! And some deep cleaning! :)
Now for a Giveaway!!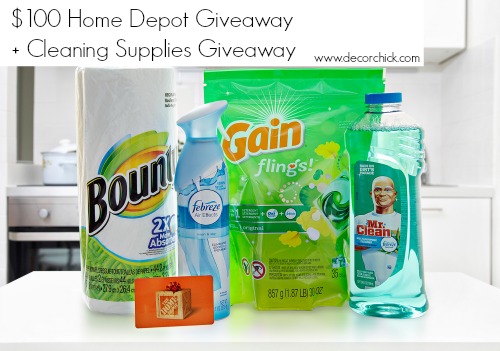 To enter to win a $100 gift card to The Home Depot and some Proctor & Gamble cleaning supplies, just leave a comment on this post. For an additional entry, share this giveaway on any social media outlet (including a link back to this post), then leave a second comment with where you shared. Easy peasy!  I'll choose a winner at Random on April 25.
Also, you can check out other blogger's spring projects HERE and get lots of other ideas!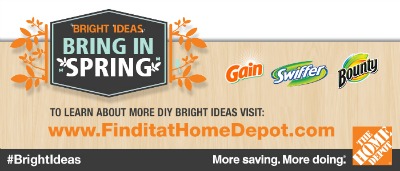 Giveaway now closed—Congrats to #14, Kristen! 
xxoo,
Decorchick!