It's safe to assume these days that most people have a smart phone, whether it be an iphone or Android or whatever. And they allow you to have fun apps and other time-suckers, but some are worth mentioning! Like this cool app that's currently my fav that can do stuff like this: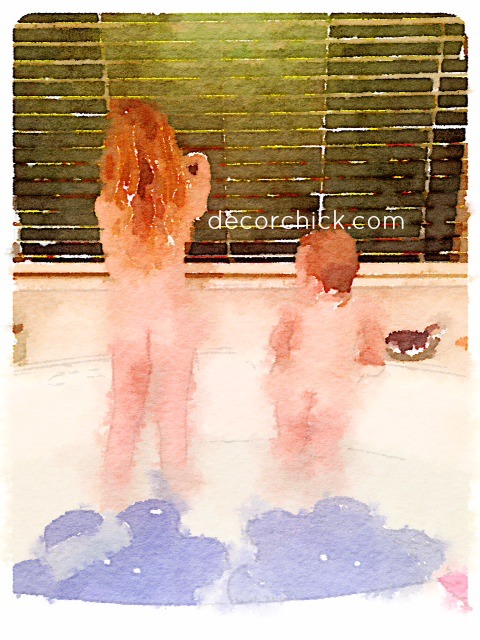 I'm sure you've heard everyone talking about the app called Waterlogue. Well I jumped on the bandwagon too and it's so cool! That pic above was obviously my 2 girls taking a bath, and both were standing up looking out the window. It was definitely a Kodak moment and one for Mommy to share their bums with the world. You're welcome girls.
But if anyone tries to steal it, that's why I put my watermark smack dead in the middle because hey, there are sick people out there.
I am not a big app person and mostly just use the social media apps. My husband has pages and pages of crap apps on his phone and it drives me nuts. You can swipe my phone just once and that's all my stuff. Haha!
But Waterlogue turns your photos into watercolor photos/paintings. I was playing around one day and used the app for some fresh flowers, some fresh lavender, and a cute display I saw at Ikea.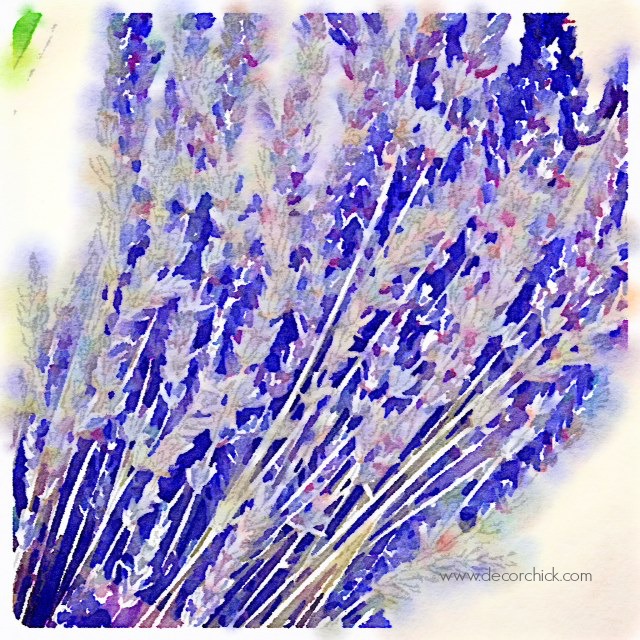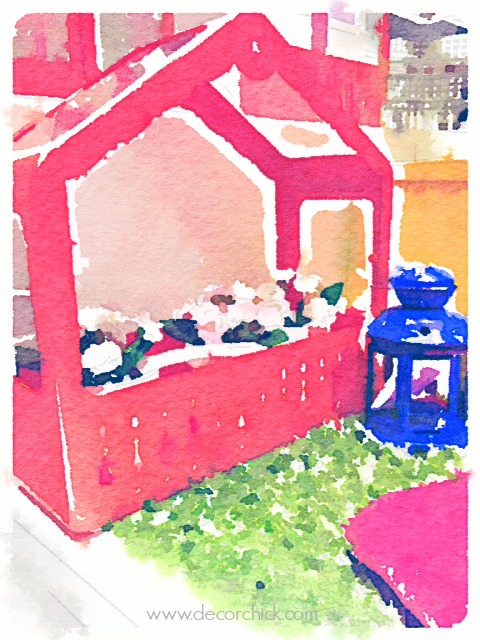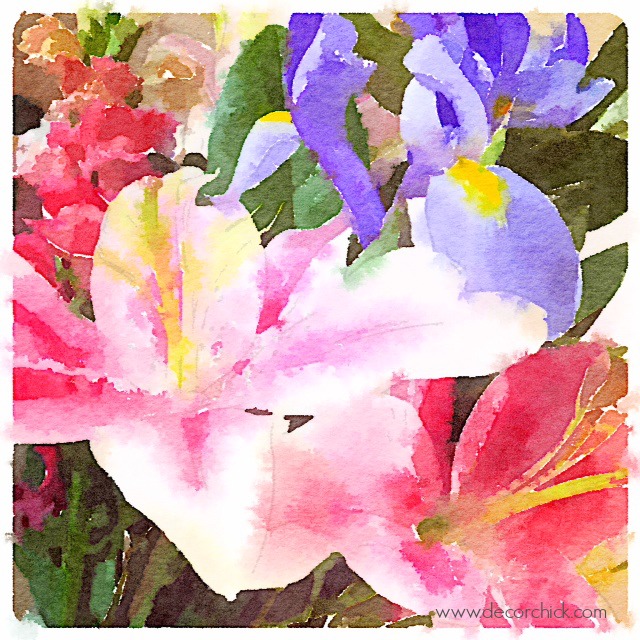 Aren't those pretty? You can even print these out too or have them printed somewhere. I haven't done it yet.
Here are all of the originals so you can see the "befores." I did not include the one of my girls though, sorry.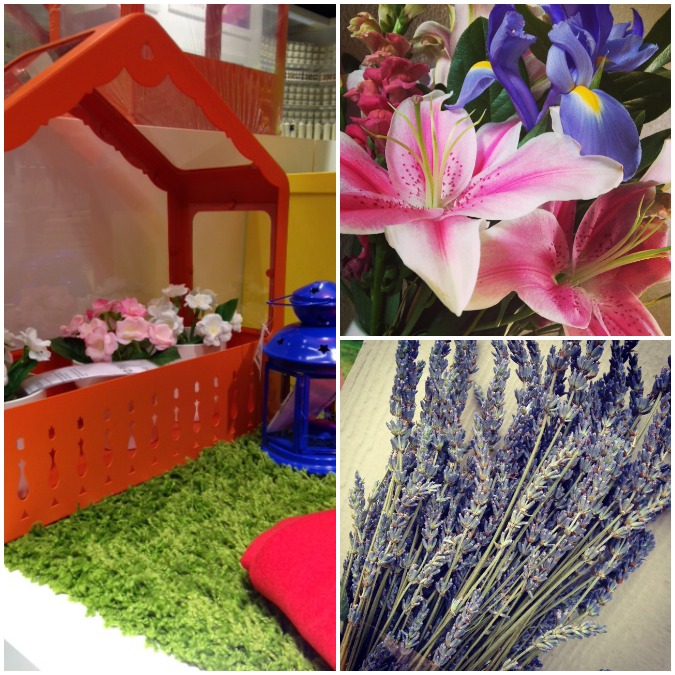 Isn't that fun?!  My favorite of course is the one of my kids.
So there you go. Mindless entertainment at your fingertips, but pretty pictures. :)
Are you an app person? Or have you used Waterlogue yet? I'd like to know what the quality of the pictures are like once you print them out…
xxoo,
Decorchick!