Welcome!
I'm so glad you're here! I'm Emily, a homemaker and home decor/DIY blogger. I love decorating, DIY projects, any kind of molding and strong coffee. I hope you enjoy browsing around here, and I hope you'll feel empowered to create all things beautiful in your own home after you visit my site. Read More…
Recent Posts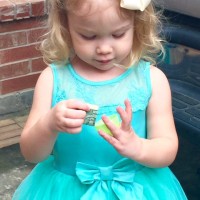 Thu, 09 Apr 2015 By Decorchick!
Remember that time when it was Easter and you actually remembered to charge your "good" camera battery, bring it, go to use it, and you forgot to bring the SD card for it? Yea, that happened on Sunday, so you will be getting some awesome … Read More...