Welcome!
I'm so glad you're here! I'm Emily, a homemaker and home decor/DIY blogger. I love decorating, DIY projects, any kind of molding and strong coffee. I hope you enjoy browsing around here, and I hope you'll feel empowered to create all things beautiful in your own home after you visit my site. Read More…
Recent Posts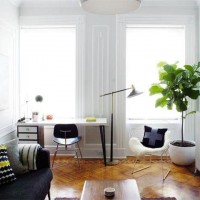 Mon, 29 Sep 2014 By Decorchick! 14 Comments
I think I'm the last blogger on earth to have a fiddle fig tree. If you read blogs, you probably know what those are. And if you don't read many blogs, you may not know what they are like I didn't until they started popping up … Read More...