So, that project I mentioned the other day we were starting? Well, it involves a lot of orange. And my husband. The very visual, creative type husband. ;) And since this is his room, I obliged and said "fine," maybe even after a few temper tantrums occurred.
But when a man asks for orange, by golly, you give him ORANGE.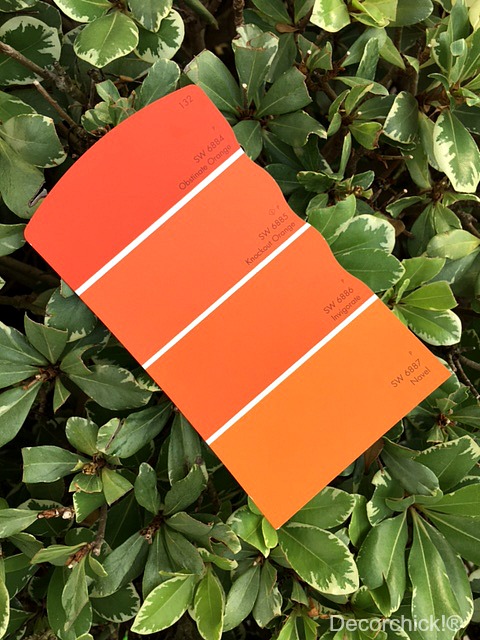 Not rusty orange, not red orange, BRIGHT ORANGE!! Can you sense my enthusiasm? :)
Sure I've painted our laundry room in an orange, more coral, but that's a tiny room. This room is ummm…bigger. It really is a good thing I at least like the color orange!
So let's see how this goes. Wish me luck? Wish us luck? Pray for our marriage?
xxoo,
Decorchick!®