Hope you all had a wonderful week! Today I want to share with you one of my new favorite essential oils, Orange oil! In doing a little research on it, it has SO many benefits and uses, I was astounded and wanted to let you all know about them. And since I love it so much, you have a chance to get a free bottle of it, along with 2 other amazing gifts!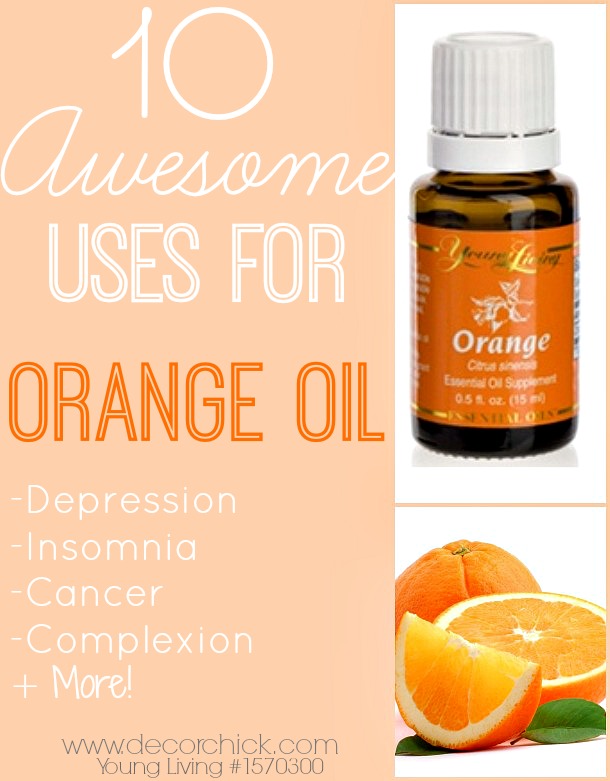 Citrus oils are some of my most favorite oils I've used yet. I love to add a drop or 2 to my water. It is delicious!! And I am getting powerful health benefits all at the same time.
And let me just get this out of the way real quick and be real with you all. Yes, I am aware this is a home decor blog. But I have always been a little random too by throwing this and that in some posts.  So if you are like "what the what, why does she keep talking about oils??" Well, it's because I've become very passionate about them since they have changed me. I don't want to start a whole new blog on oils, and I am not going to talk about them everyday. But I probably will once a week, or a few times a month. I fly by the seat of my pants remember? I feel if I can educate some of you on the power of essential oils, then I've done good work here. Just wait till the Fall when I start talking about Homeschooling! Oh my. Haha. Seriously though, my love is still home decorating, but I have had to make room for oils now too, as crazy as that may sound.
So we cool? Ok let's move on. :)
Orange oil! It is used for:
depression
hypertension
wrinkles & complexion
cancer
flavor enhancer (used in water and food)
water retention
boost immune system
digestion
revive tired muscles
air freshener (used in diffuser)
See there are SO many uses! I had to stop at 10. But I have to say the Orange smells AMAZING. I have been using it in my diffuser necklace the past few days and just love it. It really is a mood enhancer too and has worked. And works FAST. My kids have been a little cuckoo this week.
One of the most fascinating things to me about Orange oil is that it is rich in limonene, which has been extensively studied for its ability to combat tumor growth in over 50 clinical studies. I am not saying at all that Orange oil will cure cancer, but there are studies out there. So much power in such a small bottle. And that goes for ALL of the oils!
Aaaaannnnd guess what? Yes I just had a flash sale last weekend, but with Spring now here, and since I love the Orange SO incredibly much and I want every household in America to use essential oils, I am offering these 3 amazing FREE gifts when you order the premium starter kit at the wholesale price!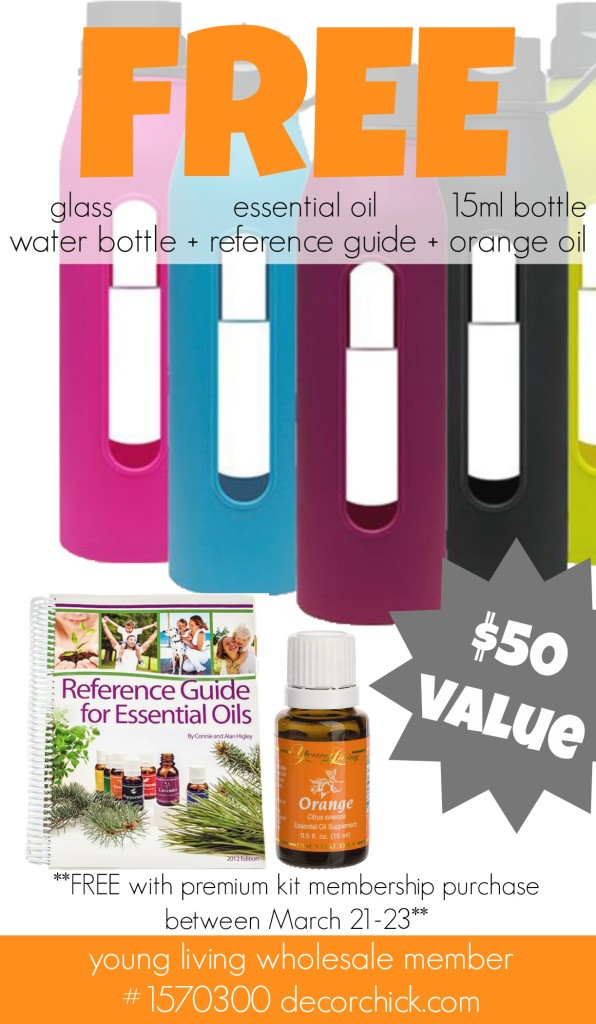 I know. That's a seriously awesome free gift set, and no, I won't be doing a promotion like this every week, and likely won't offer this same one again. I am just feeling very generous. Ha!
And can I just say that the reference guide book you are getting is 488 pages of amazing information on essential oils??! You will know how to use your oils once you receive them, and don't forget you will get access to our private facebook group for education and support as well.
And that glass bottle? Why glass you ask? Because I want you all to be able to enjoy that delicious new Orange oil in some water, and you have to use the oils in glass containers. They are so nice too and I can't guarantee what color you will get, but they are all listed in that graphic above so it will be a surprise!
See aren't they pretty? They have a very nice silicone sleeve on the outside that provides a nice grip.
So to recap, the GLASS BOTTLE + REFERENCE GUIDE + 15ML BOTTLE OF ORANGE OIL will be your FREE gifts from me when you order!! Can you tell I'm excited??
You can read more about my essential oil journey on this page, as well as other posts I have written on the oils, and you can go ahead and dive right in also and order here. Click the button below.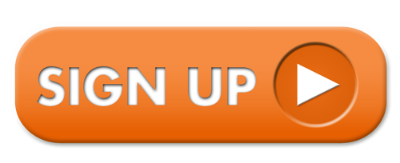 This offer is only for new premium starter kit orders only, and will end Sunday March 23.
So please keep the wholesale member information that's already filled out there, and then fill out the rest of your information. You can skip the Essential Rewards part for now and sign up later for that. Love the essential rewards program too!
Also, if you ordered during the flash sale last weekend, your goodies are being shipped out this weekend! I'm a busy bee. Need to enlist hubby's help on this one. :)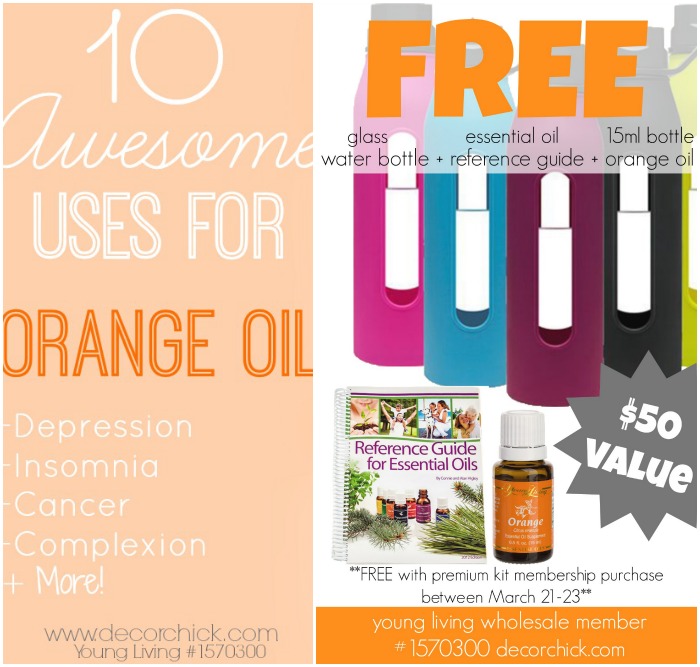 Come and take this oily journey with me! I wouldn't steer you wrong. Please email me if you have any questions at all!
UPDATE: This particular offer is no longer available, but please check here for more information on essential oils and for the latest promotion I am having.
xxoo,
Decorchick!