One of the things about blogging is that you always are discovering new companies and shops, and of course blogs! I think it's a great thing to get out there and support the handmade shops especially, because those items are made with love, and most likely from a person just like you and me. And we all need support right? :) When Stephanie from Ooh Baby Designs contacted me about a giveaway, I took a look at her Etsy shop and fell IN LOVE! I couldn't believe I haven't run into her before while browsing around.
Ooh Baby Designs is definitely not new as she has sold thousands of her amazing infinity scarves (um, again, how did I not know about these??), but she has just launched a new home part of her shop where she is selling adorable handmade table runners and Christmas stockings!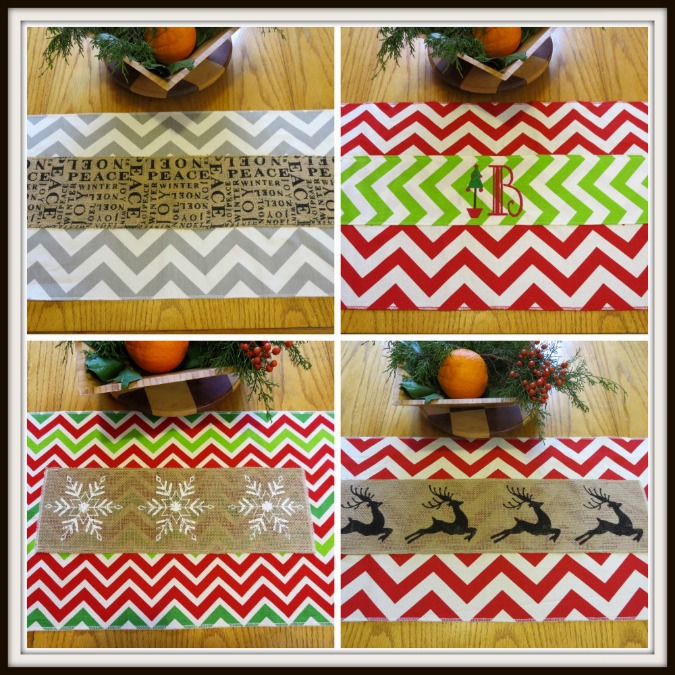 Adorable right? Of course the items can be personalized to your liking and with the correct monogram/initials.
Stephanie carefully selects and inspects each fabric that comes through her door and has to meet her high standards. She sounds like she has a tough quality control department, a.k.a, herself. :) But that's a good thing! To know your items will be made with love and be made well is not too easy to find these days.
And now Ooh Baby Designs wants to give away 2 personalized stockings to one of you! Yep, merry Christmas to you! To enter, just leave a comment with what your favorite item is from Ooh Baby Designs' new home items.  For a second entry, share this giveaway on social media including a link back to this post, and then leave a second comment with where you shared.  That's it!
Giveaway will be open until Wednesday, November 20 and I'll announce the winner via Random.org. Good luck everyone and remember to support your favorite handmade shops this holiday season! :)
Update: Giveaway now closed and the winner is #173, Irene Everette. Congrats!
xxoo,
Decorchick!