Oh Facebook. We've come to love it over the years, but 2014 we aren't loving it quite as much. With the growing social media world, Facebook thinks it's now cool to make us pay for all of our fans to see our status updates and new stuff we have to share. But, I'm not a fan of that.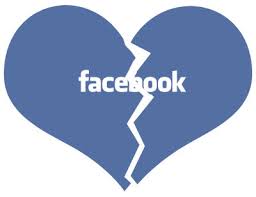 There are over 41,000 of you that have liked my Facebook page (THANK YOU SO MUCH!!). But now, with Facebook's new algorithms and crazy ideas, only a handful of you actually see anything I put on there anymore. It's a bummer for sure because I love interacting over there with you all!
I got asked where are all of the pretty pictures that they are used to on my Facebook page? Well, no one can see them so it feels like a waste of time.  Unless I pay to have y'all see it.
Some posts might be worth paying to promote, but regular status updates about my random finds at the thrift store or Target now not so much.
Have you wondered why you haven't seen some of your favorite sites come up in your news feed anymore? This is why! Argh.
Why am I mentioning all of this? Well just to give you all other options of where we can "hang" out. I will still continue to put my new posts on Facebook so those of you that DO see them still will, but here are other social media places you can find me as well:
I think that's it? Where are you all hanging out these days the most? I do love Facebook so I hope they will change it back one day!
xxoo,
Decorchick!
p.s.-Don't forget, only 3 days left to take advantage of the essential oil promotion and enter to win the Thieves giveaway! Supplies are getting limited too as it's an amazing offer so don't wait!