Hey guys, I'm back today with some fun home finds from none other than Nordstrom Rack!! Did you all know they had home items?! If not, you are missing out. I am a big Nordstrom fan, and probably about 80% of my clothes come from the Rack, and now, probably about that same percentage of items in our home will come from their home department!
Why Nordstrom Rack? Um, because their prices are amazing of course. All of their items are heavily discounted, with tons of name brands that you all know and love, so I know you'll love some of these items I found while browsing around their site!
These are just some of my favorite top picks.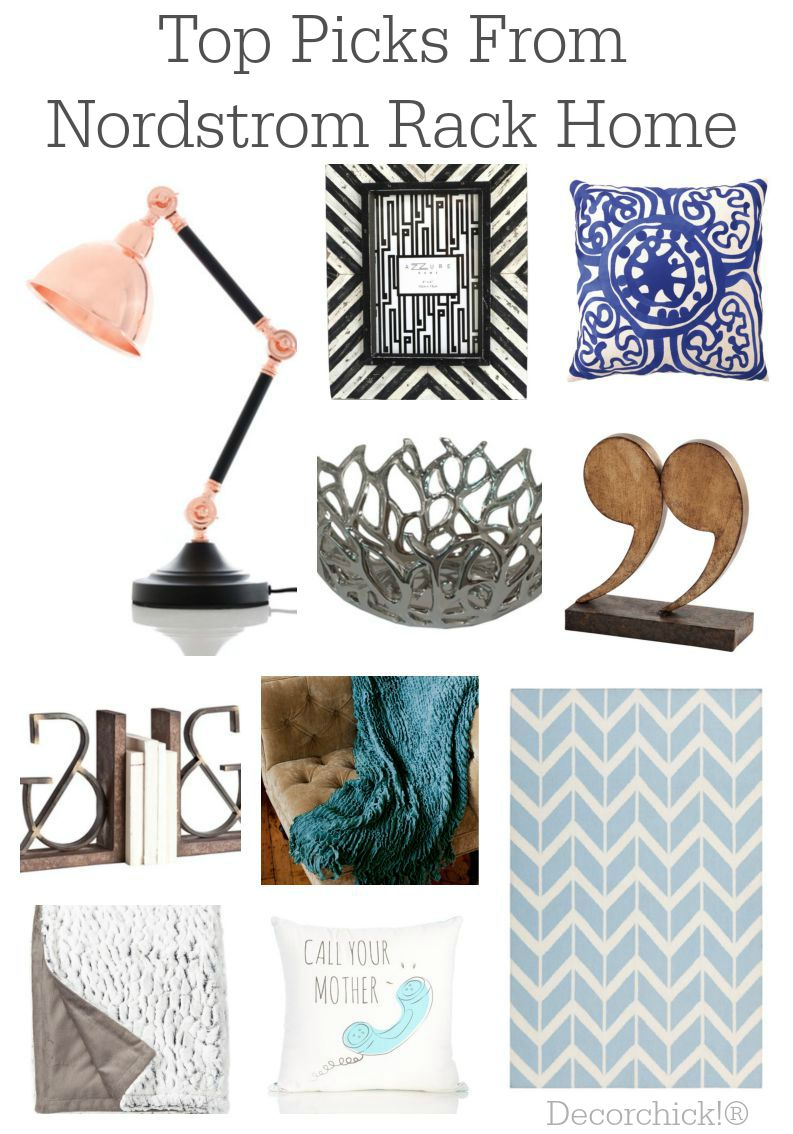 So so cute and beautiful right?
The copper lamp, the peacock blue throw, the bookends? Love them!
You can shop Nordstrom Rack Home online, and then of course see what's available in your local store. I of course am a big online shopping fan, since I can do it from the comfort of my pajamas and makeup-free face, so check them out and let me know what you find!
How many Nordstrom Rack fans do we have here? :)
I know the holidays are coming up soon too, so I am excited to see what they have to deck our halls with!
Hope you all have a fabulous day!
xxoo,
Decorchick!®
*this post is sponsored by Nordstrom Rack Home, and as always, thoughts, opinions, and musings are always my own*