I've always wanted more lights outside. I am just not sure why it's taken us so long to do it!! Maybe because we are afraid of the HOA police and they won't like them and make us take them down? I'm not sure. But if they do, at least I can enjoy them for now, in the front yard, before they complain. But hopefully they won't! :) That's exactly why I need a non-masterplanned community neighborhood. Or 10 acres. Either will do. ;)
When I saw these solar lights at Walmart, which are part of the BHG line, I knew they were the ones. Then I saw they had spotlight solar lights too, and fell in love even more! So I bought 6 solar lights, and 2 of the spotlights.
Here they are charging up in the sun, courtesy of my hubby.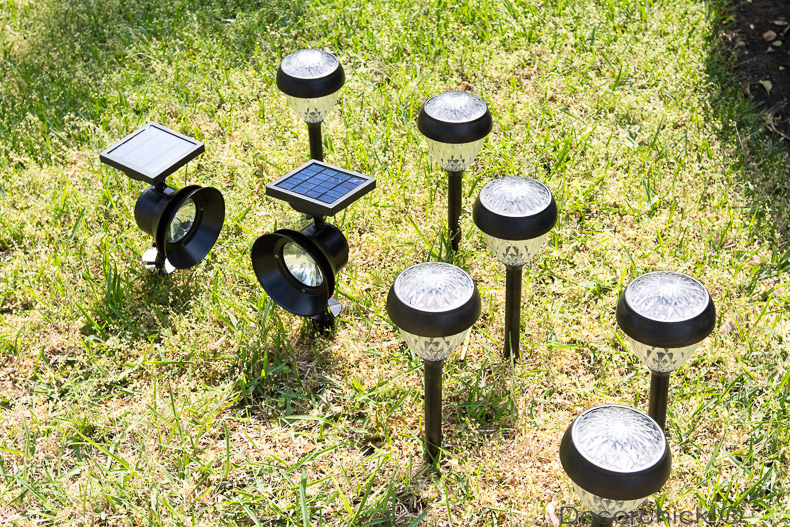 They come like this: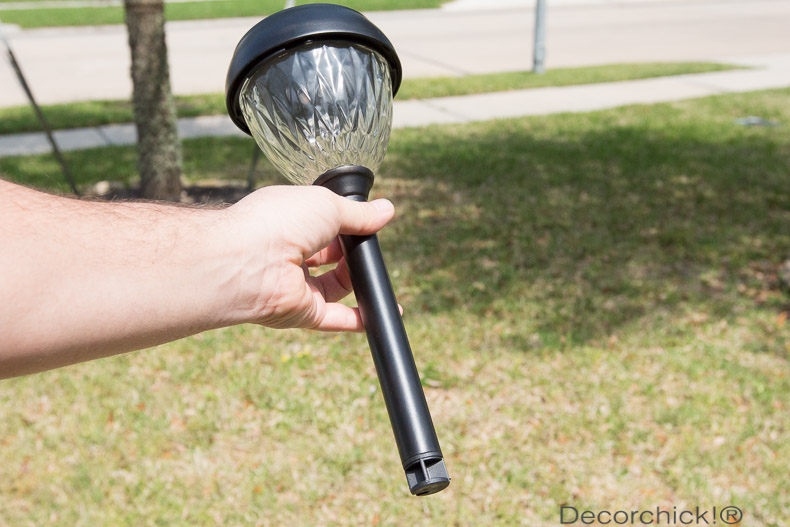 And then you pull out the bottom and out pops the stake.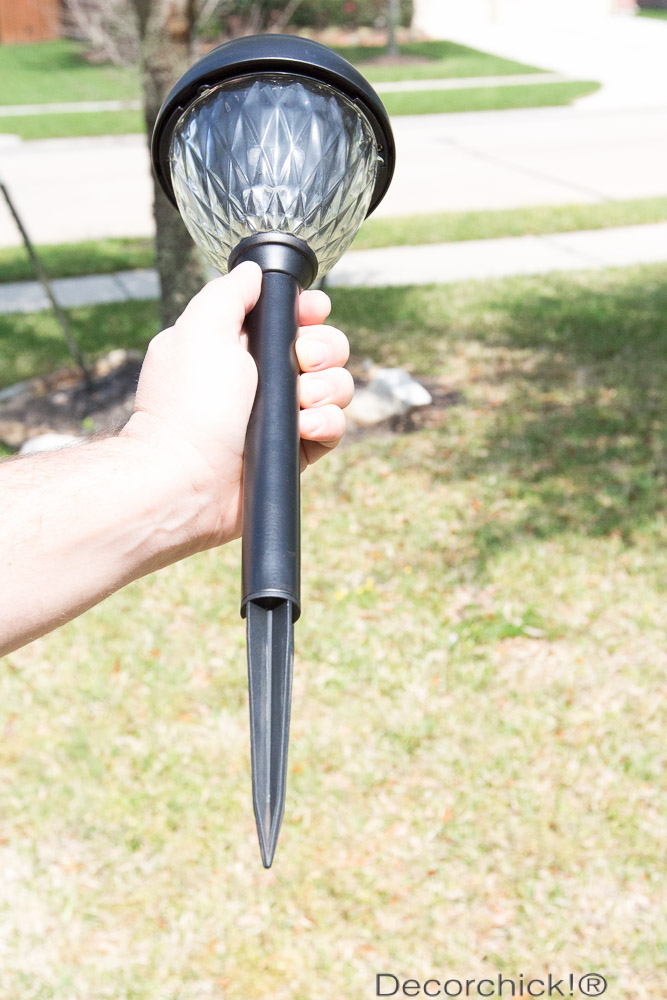 So putting these in the yard was super simple (for him), so he scattered them about evenly with the amount of lights that we had.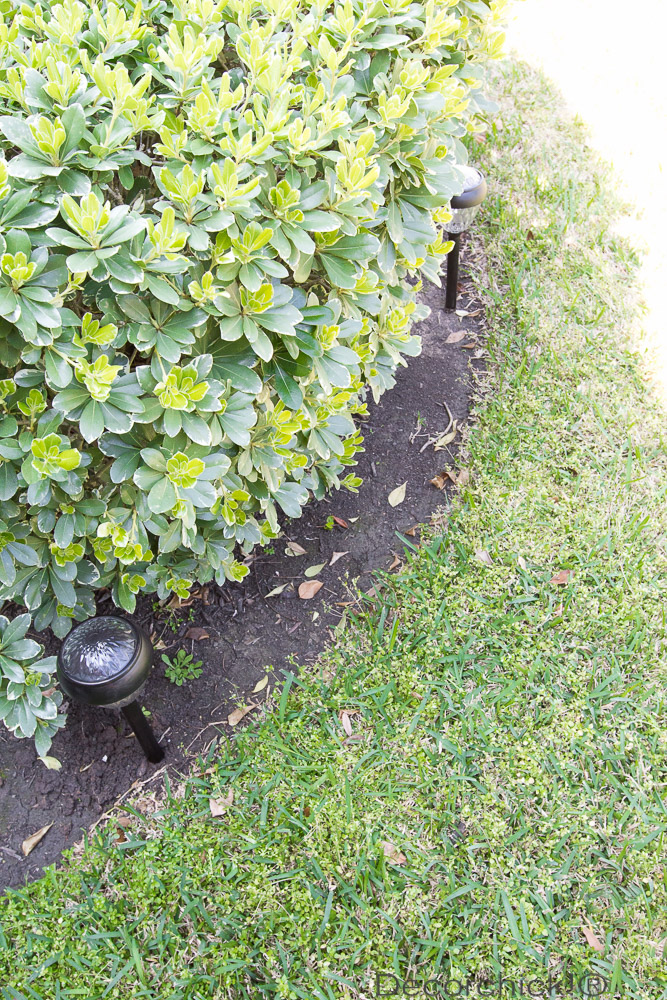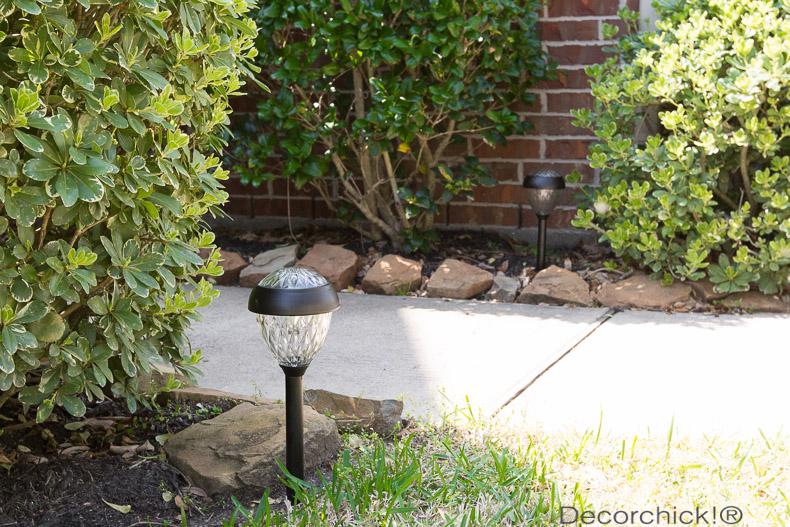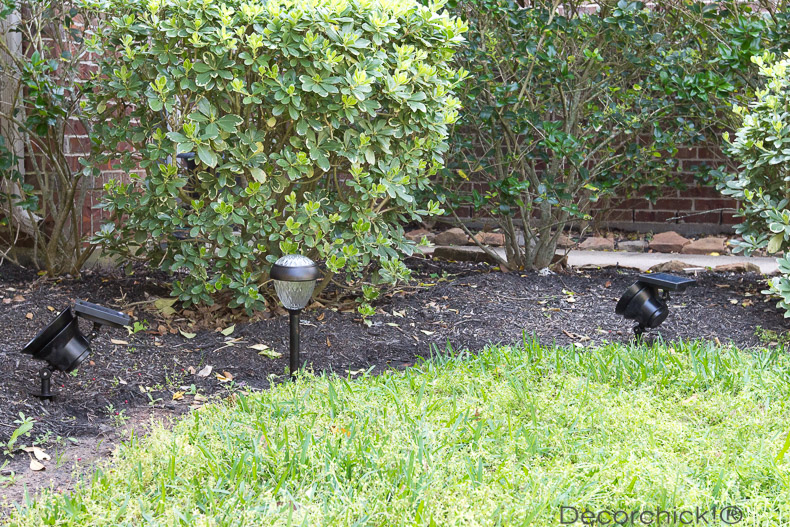 I was kind of shocked when I saw them for the first time at night…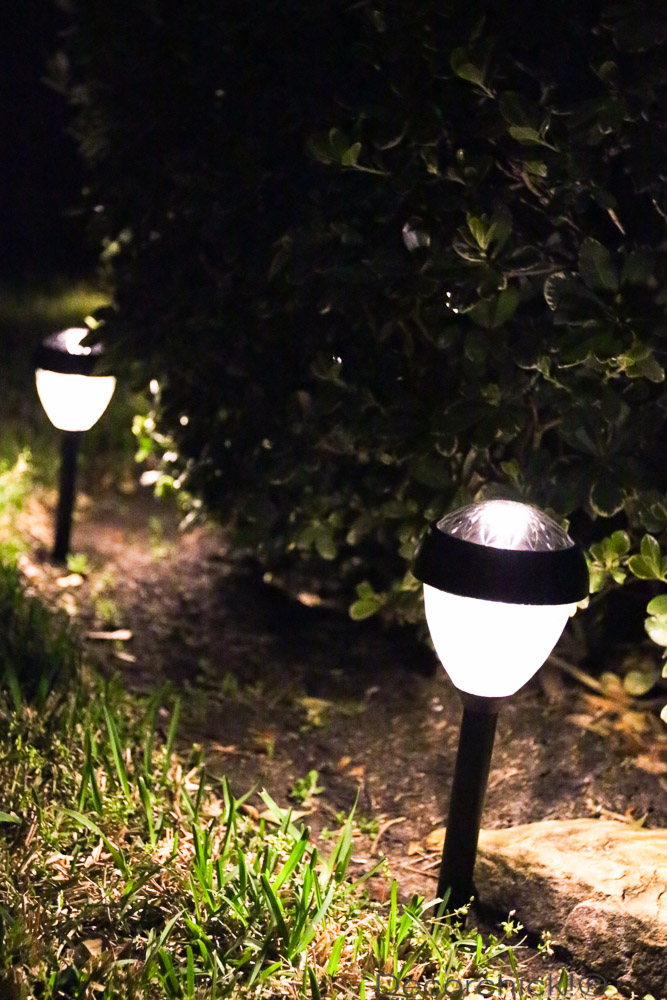 They were SO bright and pretty!!
I love the spotlights too and how it illuminates the house and shrubs!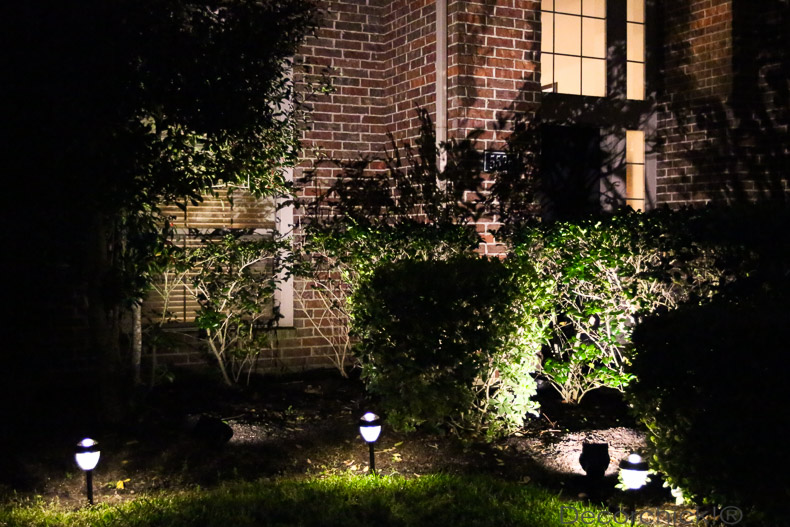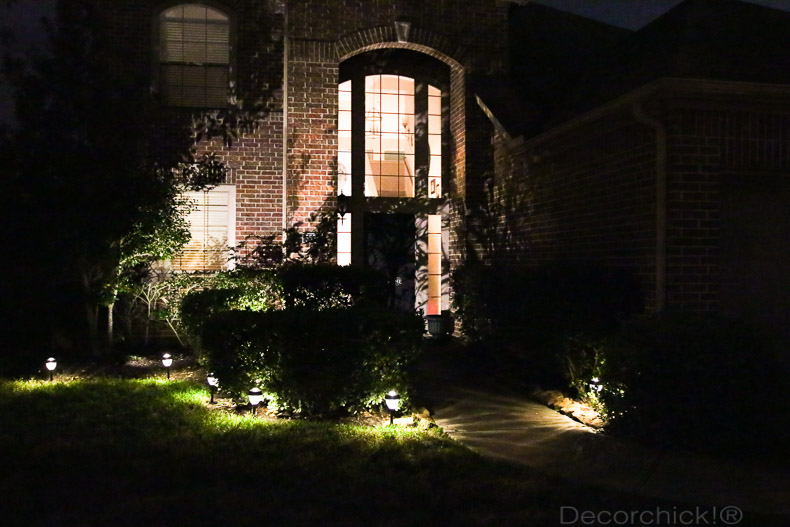 I don't even have our porch light turned on in that photo above, so you can see the amount of light. I think it's pretty great! I just need to buy a few more now, so we can put them all the way down the sidewalk leading up to the front door. It will look so pretty!!
I can't believe I haven't had any until now! Lighting makes all the difference in the world. :)
Do you have solar lights too? I am what you would call a solar light virgin, so I hope they last a while! :)
Be sure and follow BHG Walmart on Pinterest, Facebook, Instagram, and Twitter to get their latest ideas and inspiration too.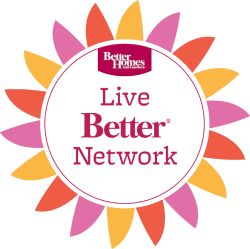 xxoo,
Decorchick!®
Disclosure: I received compensation from  BHG at Walmart for my time and participation in the BHG Live Better Network. Random thoughts, opinions and musings are of course always mine.