I am sure you all have seen the lovely alphabet wreath in Ballard's new catalog right?  This one…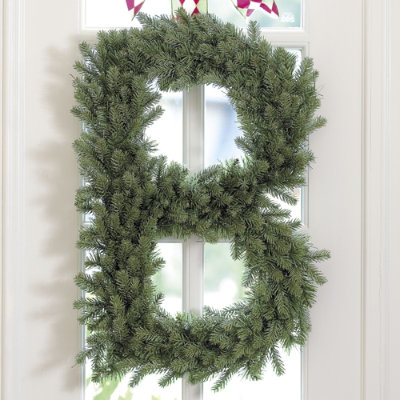 Well that is actually the one from their website, but the one in the catalog looks prettier.
Anyway, here is my version…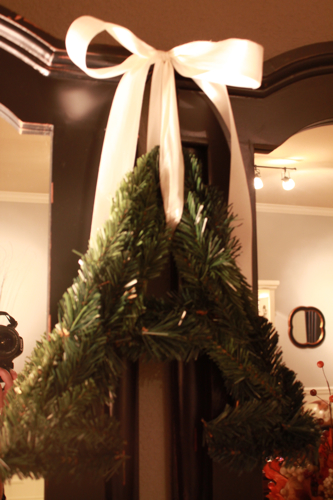 Yes, I know it's not as grand as the Ballard wreath.  And I also know mine is not spruce. :)   So that's why I didn't really know if I could call it a knock-off?  But it's similar, kind of? :)  I guess mine would be pine instead of spruce?
Anyway, here is how I made it.
I took one of the $5 initials from Hobby Lobby…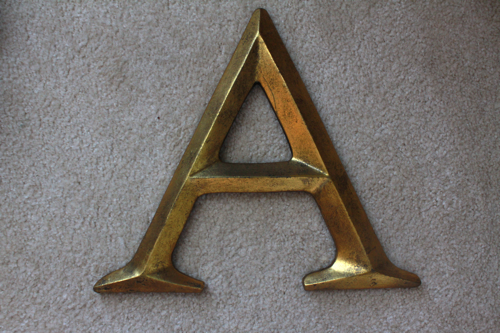 A very old wreath that no one bought in my garage sale…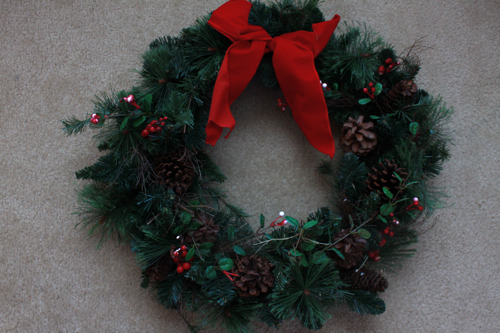 Cut off some of the stems (branches?) and started gluing them on my initial.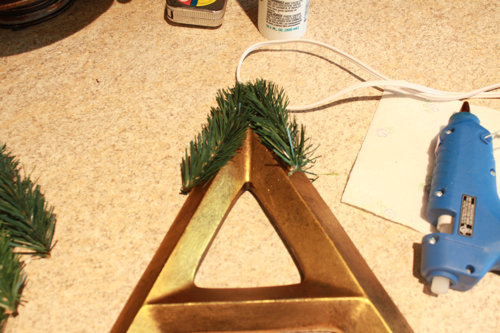 And just keep gluing pieces till you have it all filled up, tie some ribbon, and hang!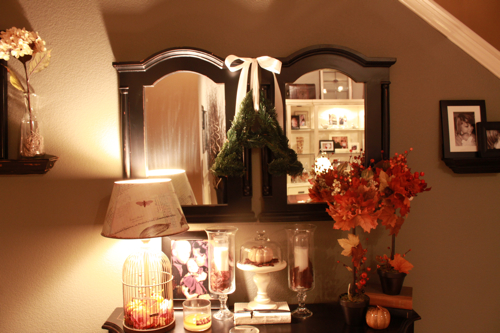 Wow, I really need to clean that mirror better.  And I just realized we have a lot of A's around the house.
Just a tip…since those particular initials are slightly heavier, they will wobble a little if you are just hanging with ribbon.  Just put those little double-sided sticky tape things on the back and you'll be all set.
Want more? Ok.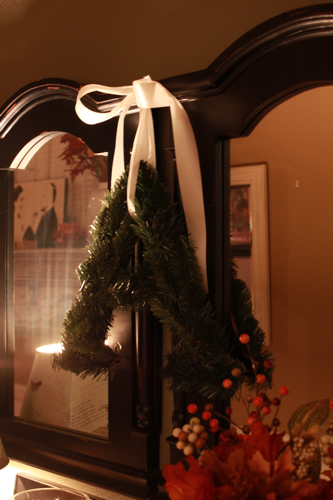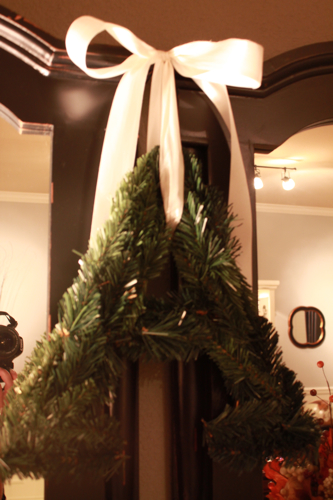 So whatcha think?  I was pretty happy with it. :)  It would be pretty to lightly dust the ends with some metallic spray paint too, or even add a few pinecones.  I don't think it's too Christmasy to already have hanging up, do you?   But IT is almost here!! Yippee!!
I bet y'all are all wondering why I didn't use one of the 20 trees we have in the garage huh?  Well the answer is because I knew not everyone would have a spare Christmas tree hanging around, and a spare wreath is much more likely to have around if you wanted to make this. :)
Ballard's, are you proud, even though I didn't use spruce, mine is half the size of yours, and mine only cost $5 to make?
Don't forget to enter the giveaway from The Rusted Chain here for a chance to win a gift certificate!
Please visit these lovely sponsors too. :)
Altar'd – How to paint furniture guide
xxoo,
Decorchick!