Happy Monday friends! Normally I save my oily goodness posts for the end of the week, but I had to do this one on Monday so you can get it in time for Mother's day, which is THIS weekend! This year forget the flowers and give the gift of health and wellness to yourself or to your mom, or even to a friend. It's really the best thing you can do for yourself and your loved ones.
So for 2 days (I have extended this until May 8 now due to site being down) only I am offering a very special Mother's Day promotion: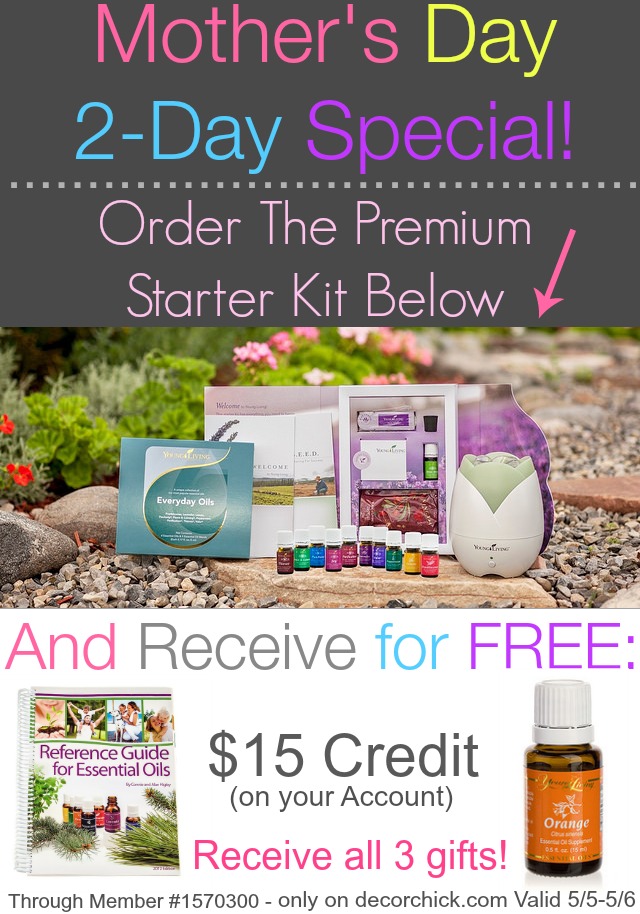 Yep that's right. You will receive for free:
An oil reference guide (so you know

how

to use your oils when they arrive)
A $15 Credit on your Young Living Account (after your order is placed); and
A 15ml Bottle of Orange oil! (one of my

most favorite

oils!)
I know you may need a kick in the pants to get going on this oily journey, so I'm happy to offer this. I can only offer it for 2 days though, because I am hoping you will have it by Mother's Day, or very soon thereafter to really treat yourself. You will be in love, I promise.
I have written about how we are staying healthy with them here and my day in the life with essential oils here. I have also written about how we get allergy relief with essential oils, and even have made some homemade linen spray with them! I also really love Orange oil too. There are SO many uses for essential oils.
So tell your significant other to ditch the roses and send the oils instead! :)
This is everything that comes in the Premium Starter Kit: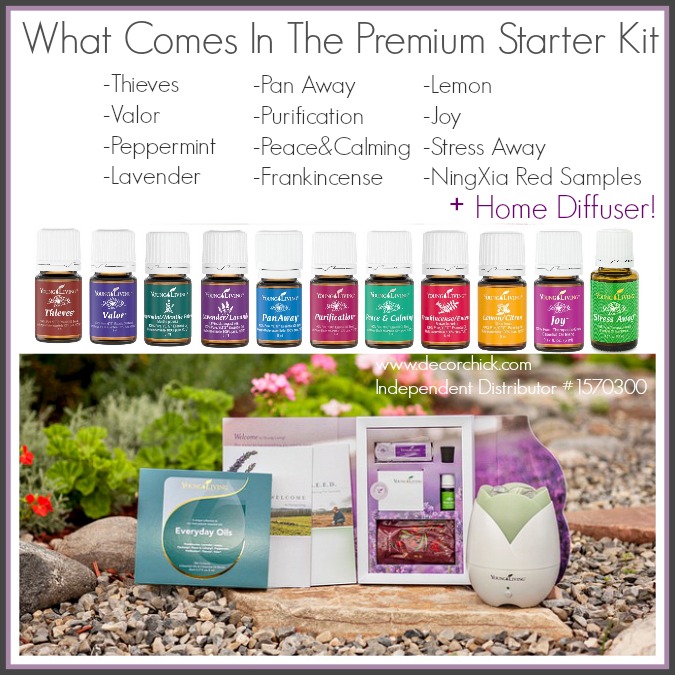 You can read all about how we love the oils here on my essential oils page and what all we use them for, or just jump right in and place your order for the Premium Starter Kit. You'll never look back.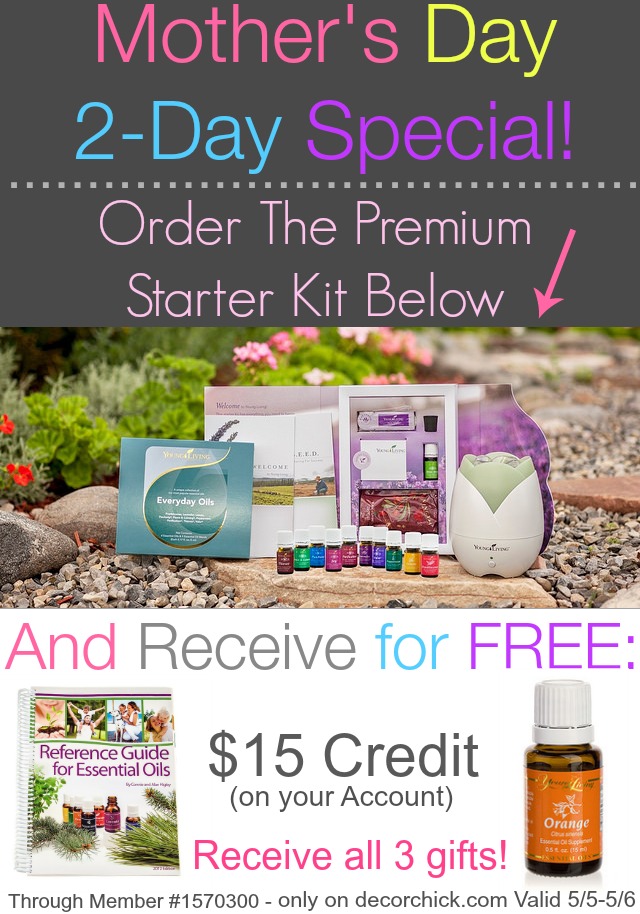 P.S.-I have extended this until May 8 due to site being down.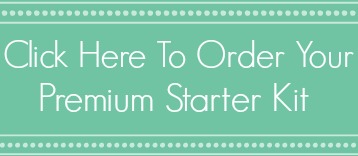 This may just be your best Mother's Day yet. :) Also, if you ordered during the last promo, they are on the way to you now!
xxoo,
Decorchick!