I did another little project over the weekend with the 4 remaining little flower pots I found at the thrift store recently.  You can click here for that post.
We have this area above our front door in the entryway…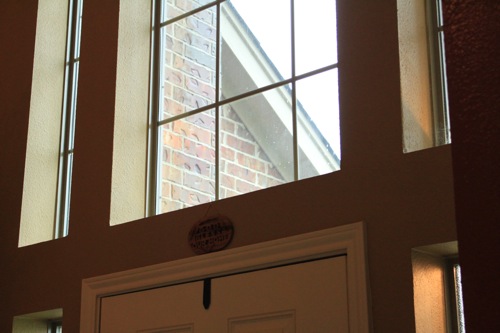 So I decided to use my 4 little pots and sit them on the ledge above the door and decorate them.
First I painted them all Heirloom White.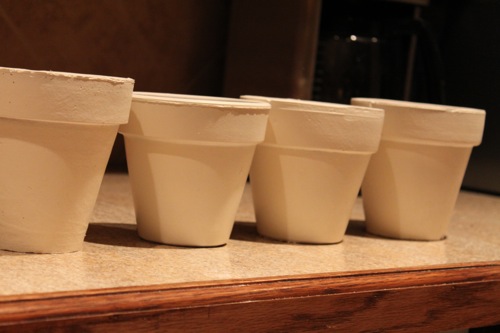 Then on the side facing outside, I decided to put our house numbers on them so that is what you see as you come up our walkway.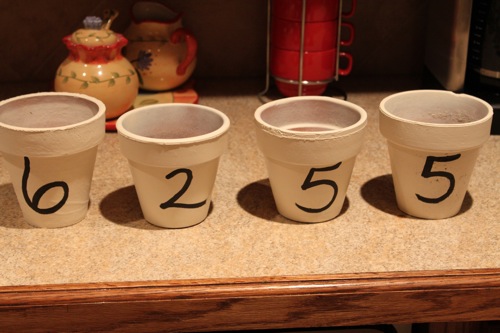 Those are in reverse…I had to stay focused since I was going to write on the other side too. :)  And I just painted them free-hand with acrylic paint, like I did my other numbered flower pots.
Then I wrote "home" on the other side so that is what you see from inside the house.  You'll understand from my photos what I'm talking about since I clearly am having a hard time writing this!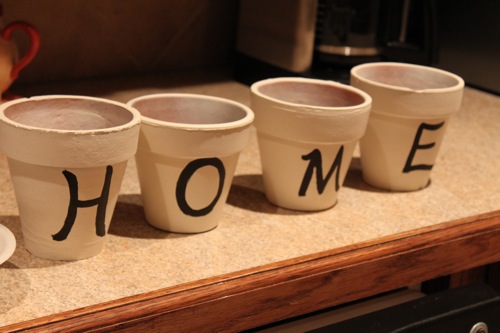 Then put some styrofoam balls in each pot and stuck in some faux greenery.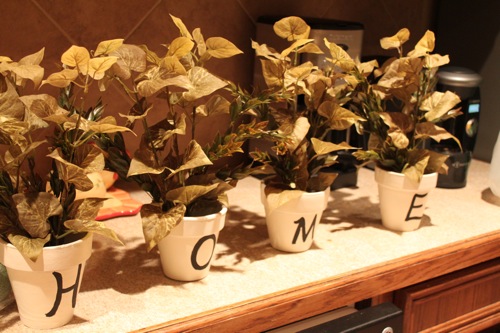 And lastly, I had hubby cut a 2×4 scrap we had in the garage to fit in the space above the door, so it would give the pots some height.  Then I painted it the same as our wall color so it would blend in.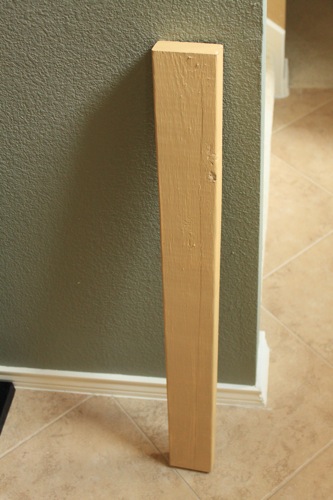 And now, this is what they look like from the inside…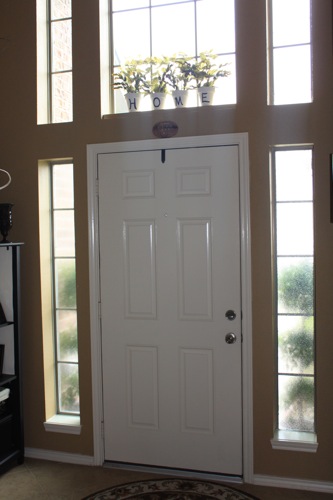 And from outside…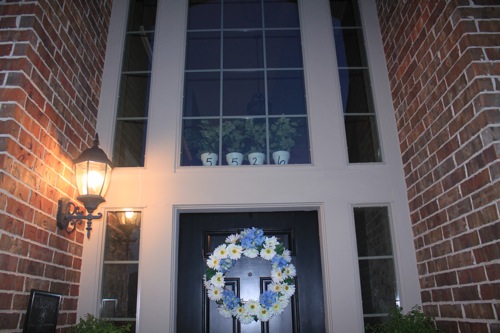 And there you have it!  My double-sided pots!  This was all original baby!  No Google searches for me this time. :)
Hope you like!  I promise I'll quit talking about flower pots now and will ease up on the exclamation marks!  :)
*Edited to add, that I did put a dab of super glue on the bottom of the pots to the wood just in case.  It's a wide ledge and I slammed the door several times, as a test of course, and they don't budge. :)*
*Please click here to see the link parties I will be linking to, and you can join the fun too!*
xxoo,
Decorchick!