Yay, it's party time!!  You all know I have professed my love for molding, or moulding as some say, many times.  I can't get enough of it!  I think it's elegant, modern, classic, timeless, and just straight up cool.  So that's why I thought it would be a fun idea to have a link party where you all can show off your love for it too.  And even if you don't have any projects to share, I'm sure you'll find plenty of inspiration here all in one post!
I've added it in quite a few places around the house, but my 2 latest have been…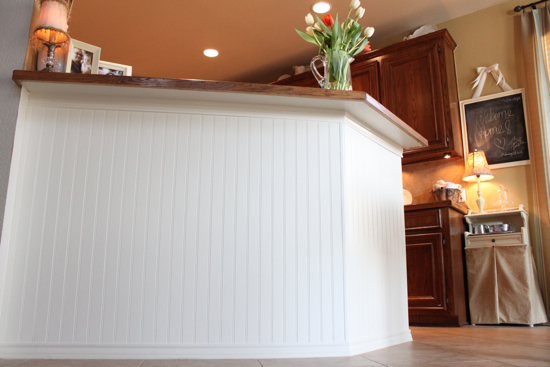 and the $40 Paneled Wall.
Both were big bangs for small bucks! :)
Now let's see what you've been working on!  Any kind of molding, wainscoting, paneling, etc. goes.
Here's a button you can use (thanks Brittany!) or just a text link back to this post will be fine. Thank you!
I'll leave the party open for a week, so let's get inspired now!