I've been having so much fun going through all of the link-ups from the molding party!  Y'all are AMAZING and thank you so much for joining the party!  I loved all of them and wish I could highlight them all.  But since I can't do that, I encourage everyone to go back to the molding link post and visit some of the awesome projects. :)
Check out what Melissa did to dress up her bathroom.  Amazing!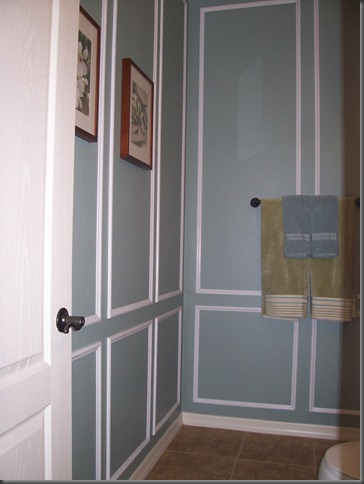 And Myra did an amazing job transforming their living room with some lovely board and batten.  Love this stuff!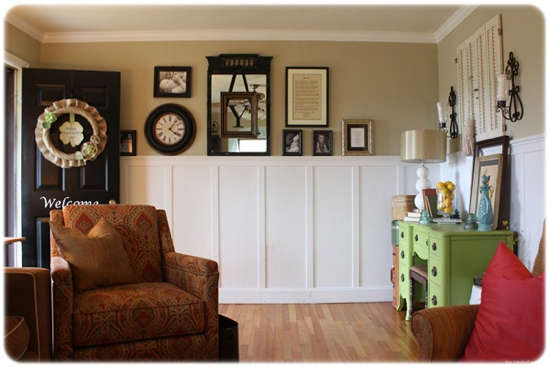 Cleverly Inspired did an awesome redo of their foyer, and now it's dripping with moldling and fresh gray paint. Ahhhh, love.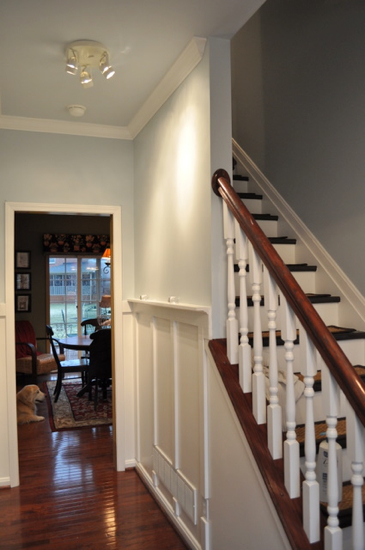 I love this idea from Ladybird.  What actually was an "accident" turned out to be a masterpiece!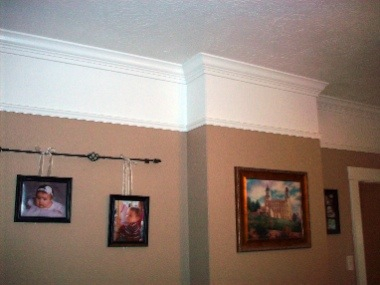 And I am pretty amazed at what Trisha did–this looks like beadboard right?  Well, it's faux beadboard!  Go and see how she did it. :)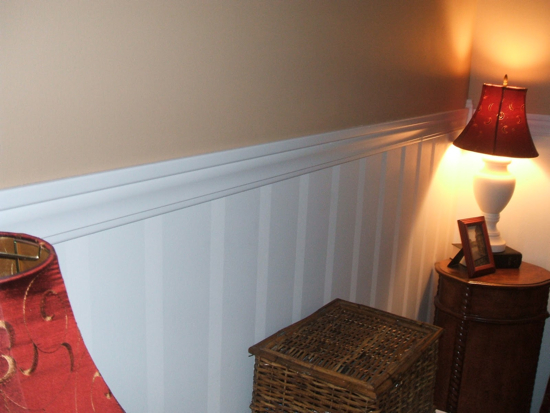 Look at what Dianne did to some basic builder doors!  You'd be surprised at how easy this would be to do, and look at all the character it adds.  Definitely adding this on my to-do list.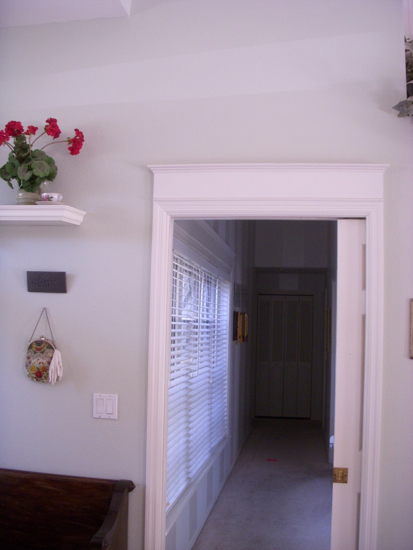 Have you all seen Mandi's version of her board and batten?  It's quick, not permanent, and looks awesome.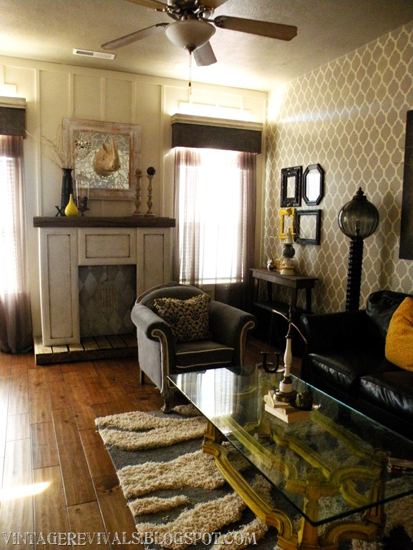 And last but not least, if you have only admired all of that beautiful molding work in other people's homes but have been intimated to try it yourself, Emily linked up a GREAT post telling you how to actually cut all of those pieces of molding.  I love her clear, easy to read instructions, so go on and check it out!  You too, can do it!
And that's a wrap!  Go and visit some of those links and be inspired. :)  Thanks again for linking up everyone, I appreciate you all! Here's the molding link party post again in case you missed it at the top. :)
Don't forget to enter the Silhouette giveaway here!
xxoo,
Decorchick!