Ever had so many things going on and things to write about that you don't even know where to begin? Yea, that's me right now. I guess that's a good thing though. There's a million different projects going on currently. And this one started yesterday, and it's a big one.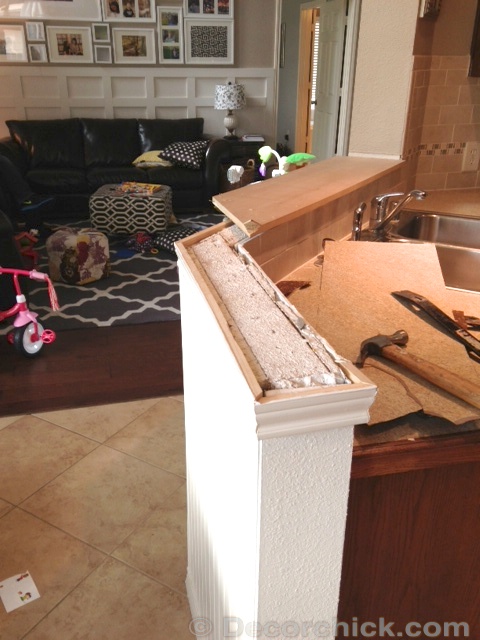 So the house is a TOTAL wreck, sawdust everywhere, unfinished projects everywhere, so all you get are progress pics right now. Let me take a few days to clear my head (and my lungs) and hopefully something will be completed soon! Haha.
I love to show my Instagram followers special updates and sneak peeks and just random everyday pictures, so be sure and follow me there to see the latest (@decorchick1).  Leave your Instagram name in the comments here too so I can see what you're up to!
Hope you all have a fabulous weekend!
xxoo,
Decorchick!
Let's Connect!