Lavender honey? Yes it may sound strange, but it sure is tasty! A few years ago my husband went to Seattle for a trip and brought home a little jar of honey from there. I thought that was weird to bring home honey of all things, from Seattle, but he did and it was flavored with lavender. I thought that was so weird but it really was tasty. And so I made my own.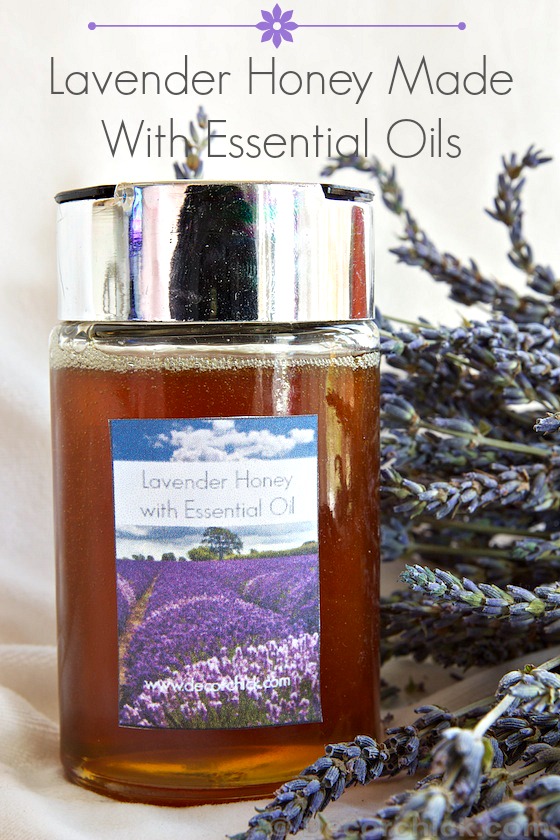 I found that jar the other day and wanted to see if I could use my Lavender essential oil and basically make the same thing. I had no idea what the jar from Seattle was made with. There was just a simple label on it that said "lavender honey."
So I took my empty glass jar I got from the dollar store (it's actually 2-sided glass spice jar), filled it up with honey, about 1 cup, and added 1 drop of lavender essential oil from Young Living and stirred. Don't use any other lavender oil as it likely is not safe to ingest like Young Living oils are. I tested it out with 1 drop of oil and 1/2 cup of honey, but the lavender was overpowering. Adjust it to your liking, but I loved the flavor at 1 drop of oil to 1 cup of honey.
Lavender is great for so many things.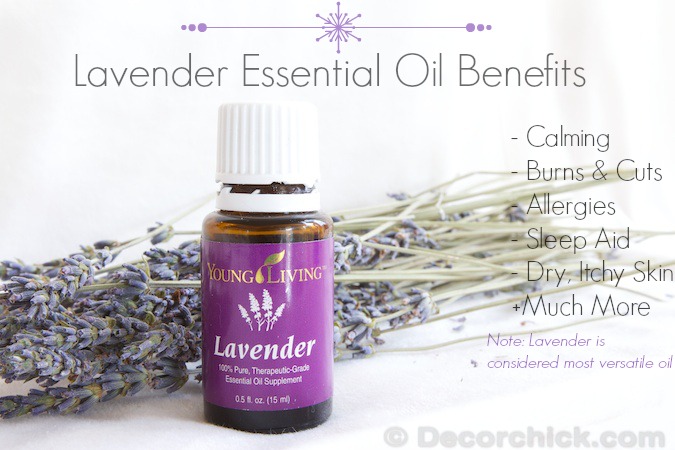 This is the honey I used–you can use what you like. And since all brands of honey taste different, take that into consideration too when adding your oil.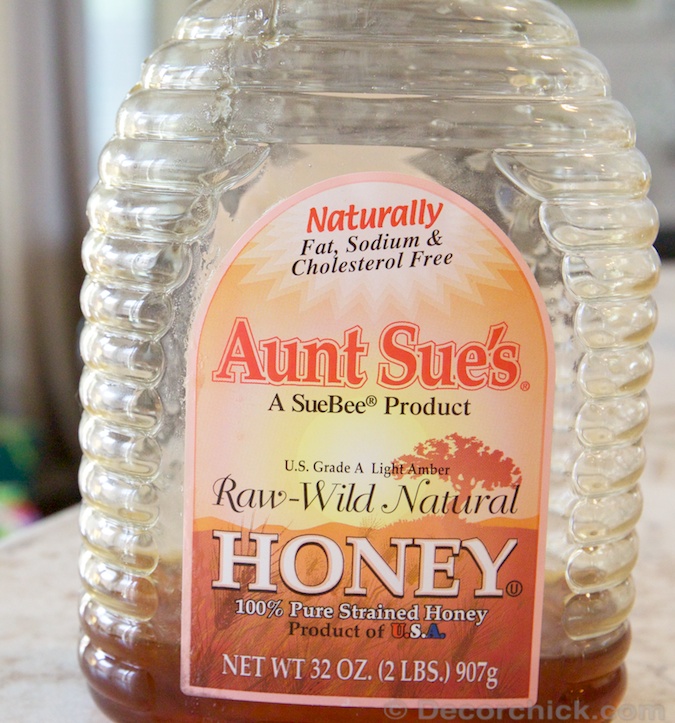 And remember, any YL essential oil like Orange, Lemon, or Citrus Fresh, would be delicious in honey too! So just experiment and have fun. Put some in your tea, on toast, whatever. It's sure to be yummo, and beneficial!
Have no clue what I'm talking about when I say essential oil? Then visit my essential oils page where you can see other posts I've done on them, and how you can order some etc.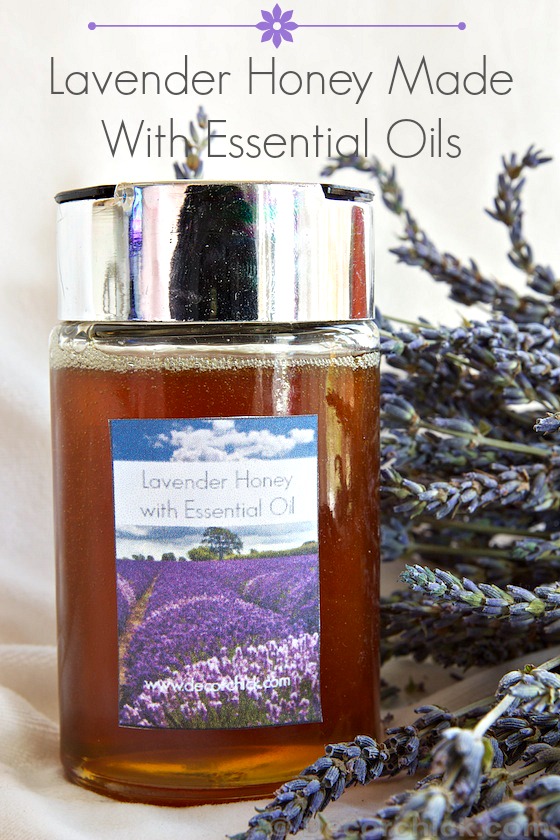 And hey you never know…since lavender is so great for allergies like I wrote about here, maybe if you eat a spoon full of the lavender honey a day it will help too!
Who's ready to try? Visit my essential oils page for more information.
xxoo,
Decorchick!