I was inspired by a picture I saw in my Flea Market style magazine.  It was a picture of a vase wrapped partially in a doily.  Doilies are popping up everywhere!  Now, I didn't have any doilies on hand, but I did have some white lace fabric left over from another project.
Here is the bottle I did.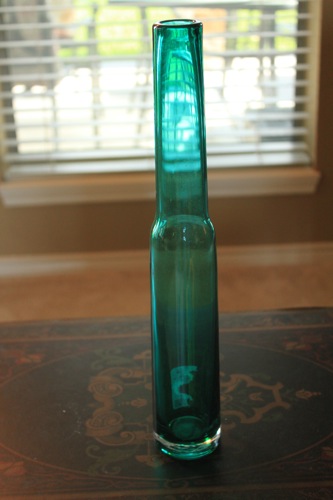 And yes, that is still the sticker that I didn't completely take off in the back.  Lazy I am.
Now, I don't have a tutorial for this because it took all but 2 minutes to complete and is the easiest thing ever.  Just cut the piece of lace that fits whatever it is you are going to wrap up, and hot glue it on.  Yep, that simple.
This is how mine looked.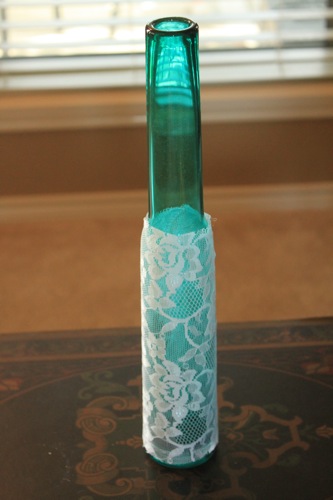 Now, if my fresh flowers hadn't of died, I would have definitely put some flowers in here.  Since I didn't, I just glued on a necklace my Mother-in-Law gave me.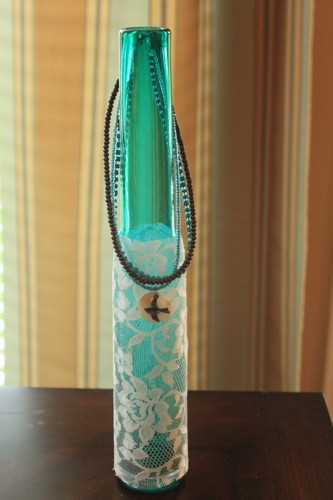 Then just started playing with it and added a tassel of course!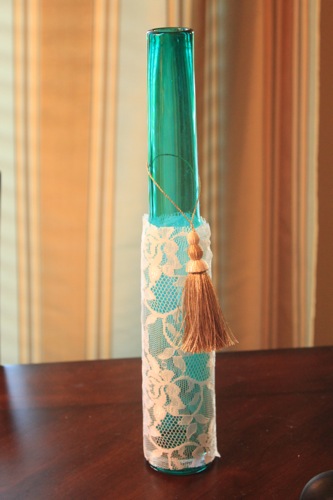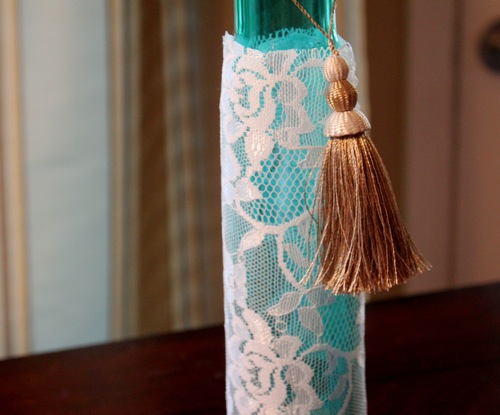 Now I'm sure I'll always be changing it around when I don't have flowers, but anything could go on here.  I'm really liking the lace on this beautiful color of glass, and how it's still transparent enough that the blue color comes through.  :)
Have any doilies laying around your house?
xxoo,
Decorchick!