Do you want to be the coolest parent ever? Then continue reading. I struggle sometimes with coming up for fun crafts and activities to do with the kids. And if I do have a brilliant idea, then it always turns out we are missing a few of the supplies needed so we have to go to the store. And well, that's just annoying and makes it not so much fun anymore.
But now, since I discovered Kiwi Crate, our crafty lives have changed for the better. Why? Because they send you a new "crate" or box each month with a few projects to do with your kids, and it includes ALL supplies you need. Sign.Me.Up.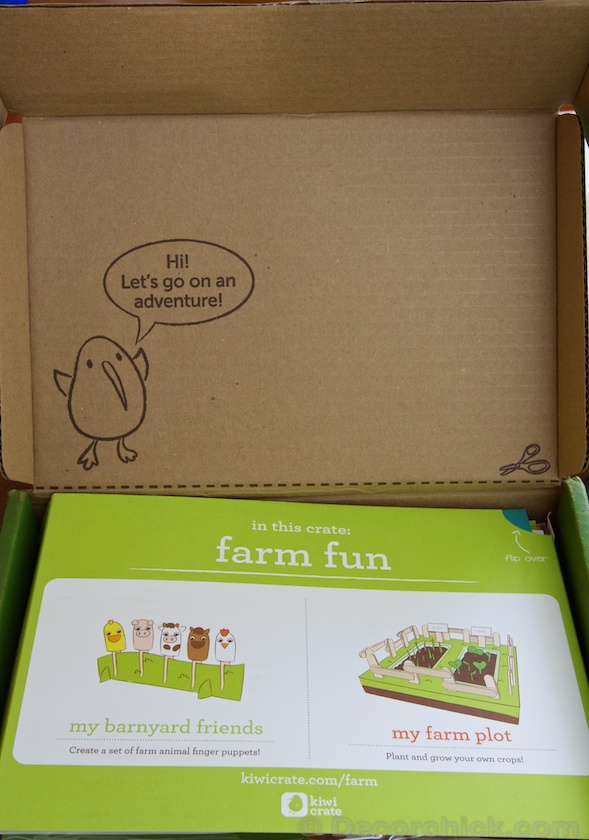 And they aren't just silly ole projects. They are FUN!! And super educational. They design projects for kids ranging in age 3-8.
If you can't tell I am pretty excited about it because well, we are homeschooling soon as you all know, so this will fit right in since we will need some extra things to do and these will all correlate with our school subjects!
This particular crate came with 2 different projects. The barnyard friends and the farm plot.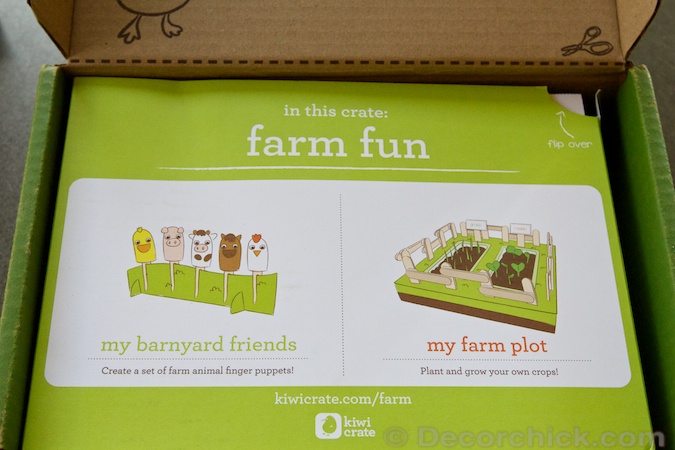 Again, everything you need comes in the crate.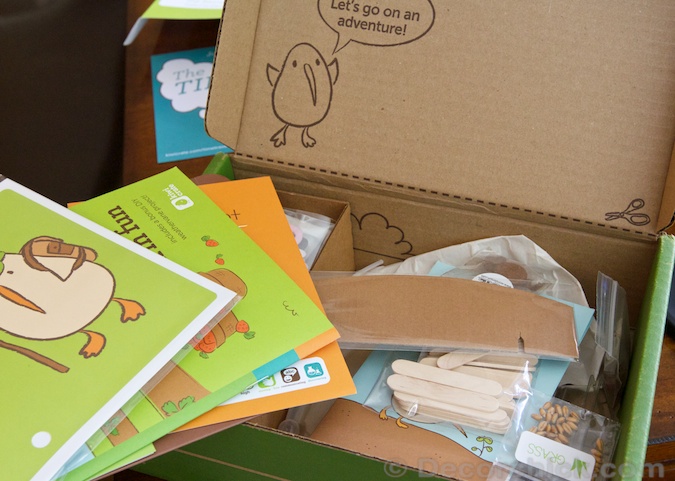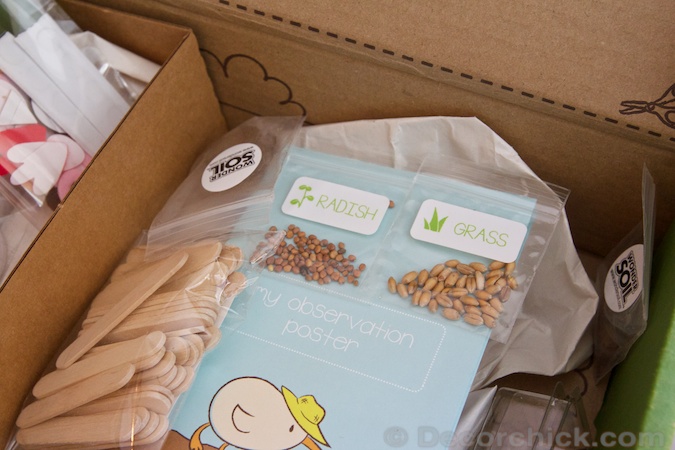 We have not done the farm yet, saving that for a rainy day. But my husband and Emma did do the barnyard friends where you make farm finger puppets, and they are so cute! Emma actually did most all of it herself with a little guidance.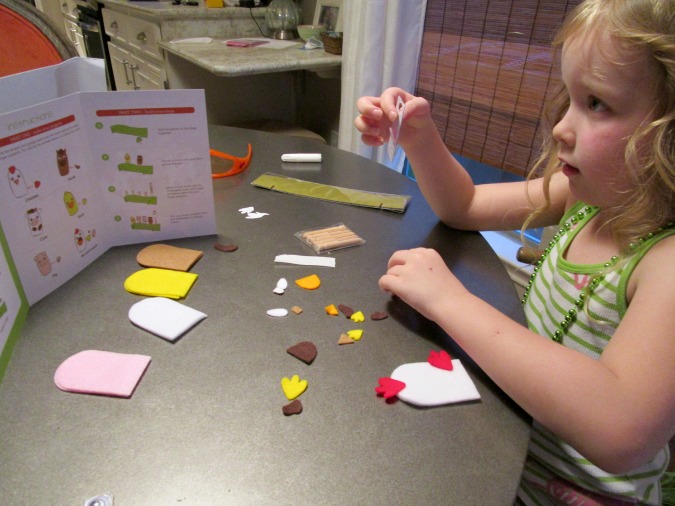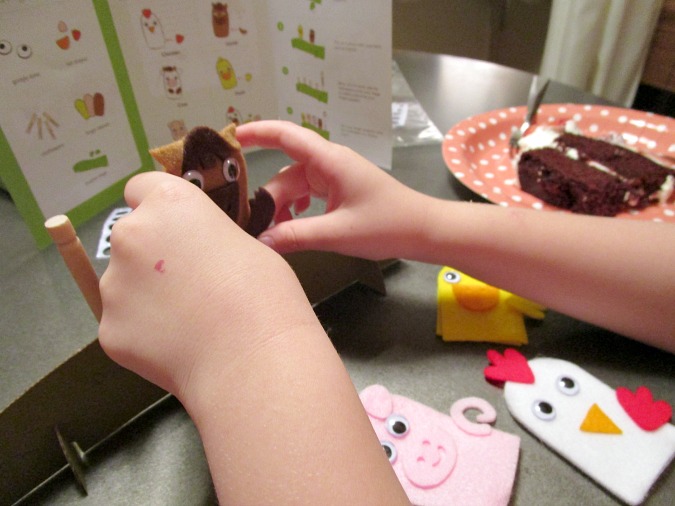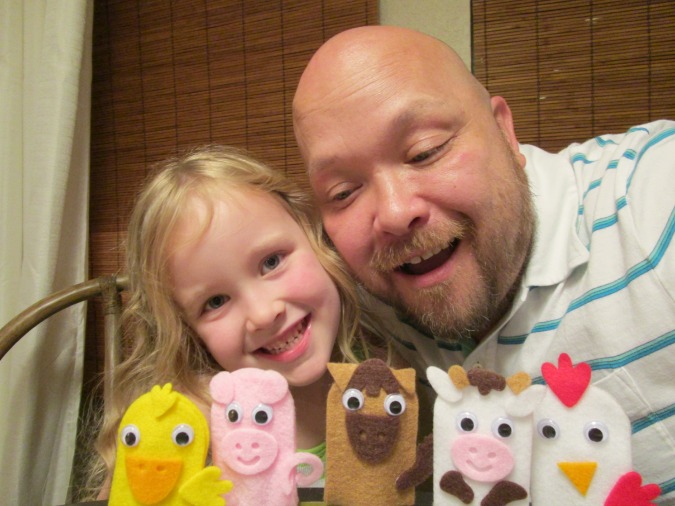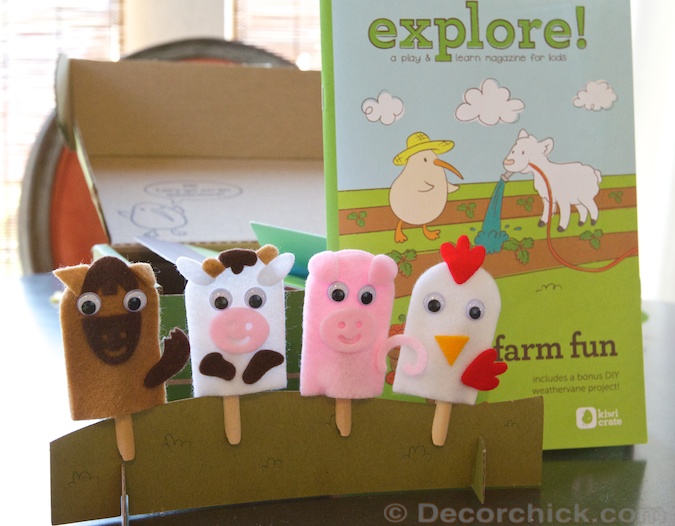 You might notice we are missing the duck in that last picture. I swear my 2 year old must have ate the darn thing because it's gone. Disappeared. Vanished into thin air. I have looked everywhere for it. The duck was so cute. I hope it shows back up soon.
And yes, they ate cake while crafting. What is crafting if you don't have cake?!
I can't wait to do the farm next and watch it grow. That's always fun for kiddos to watch.
Kiwi Crate was founded by a real mom. Now the business has other creative parents on the team, with only the best testers around…kids! Their passion is hands-on fun that encourages creativity and curiosity in children. 
It's such a genius idea really. The boxes start at $19.95 + free shipping for one month, and if you want to order 3, 6, or 12 month subscriptions that's an option too for an even greater discount. There are new themes every month, such as gardening, dinosaurs, space, etc, with activities/subjects including art, science, games, imaginative play and more. I also love their "no-fight" sibling add-on where you can add on extra materials to your box so each child can do the activity. Brilliant! 
AND guess what? You my dear readers can receive 25% off your first box when you order! I am definitely snagging a subscription up myself. The easier my life can be with our crazy schedules, and make the kids happy at the same time, the better. Enter code KC25 at checkout to receive the discount. New subscribers will also receive a bonus welcome kit!
Have fun with your kiddos! Have you heard of Kiwi Crate before? What do you think?!
Decorchick!®