Some of my favorite gifts I have received have been kitchen items. They are typically very useful and practical, and can be pretty! Did you all know The Home Depot carries kitchen products? They actually carry oodles of things that I wasn't aware of. But when I saw while shopping online all of the great kitchen things I was amazed!
They have a good selection of serving pieces…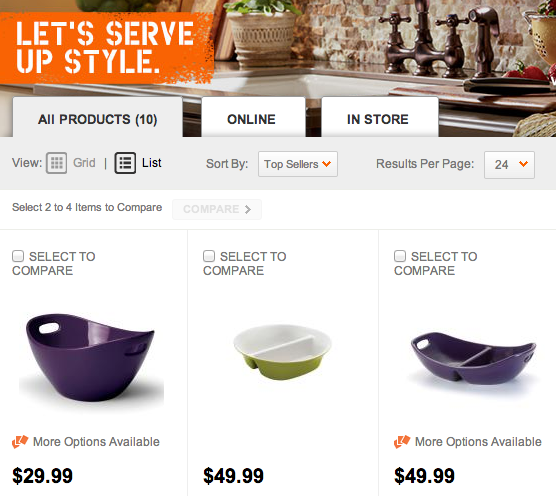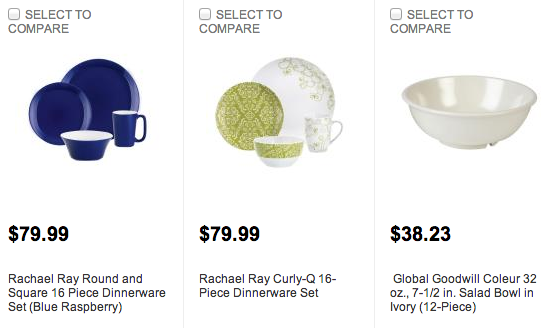 And pretty glasses.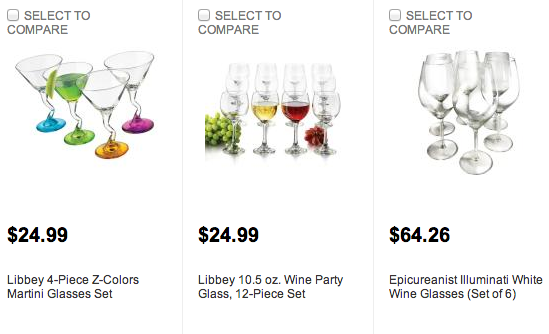 Did you all know this already? The Home Depot is much more than just tools and appliances! Online shopping is so convenient too and I had to check a shipping date on one of the items, so I used their online live support and chatted with someone immediately to answer my shipping questions.
And since this is the giving season, I was able to use a gift card provided by The Home Depot to purchase some fun kitchen items and pack them up for a gift for someone special. What a fun "challenge!"
Here's what I ordered.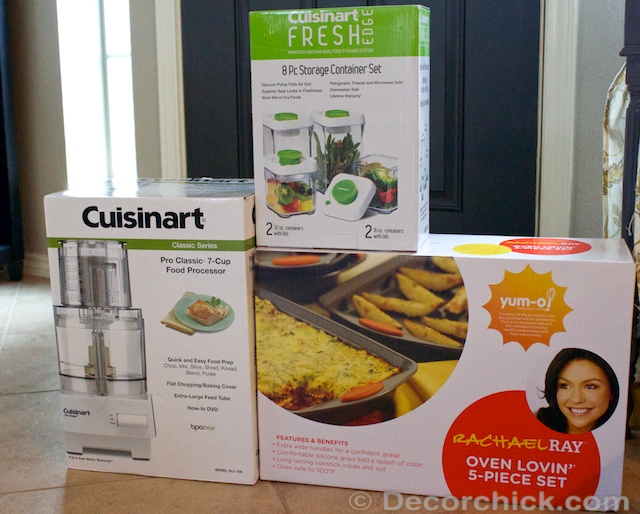 A Cuisinart food processor, Rachael Ray Bakeware Set, and some Cuisinart Storage Containers that looked fun. Wouldn't you like to receive these as a gift? Ummm, of course! And I'm glad to know The Home Depot carries things like this.
So I packed this all up in a cute basket and put a bow on it and will gift this to my Mama!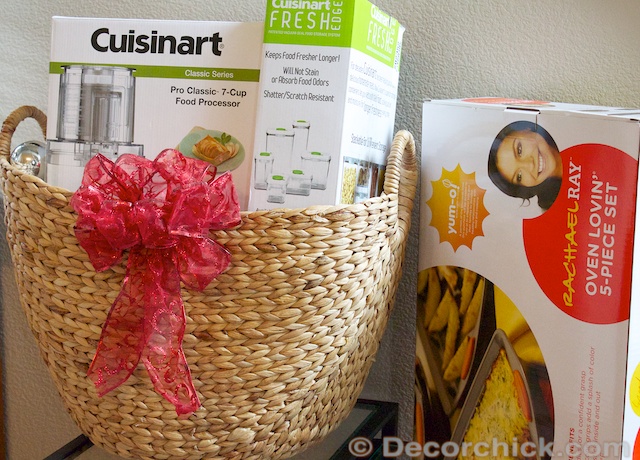 She's the world's best cook and besides deserving them all, she will get a lot of use out of these things. And I can't wait to go over there and eat whatever it is she makes with them. :) And she reads my blog, so surprise Mom! You will get your special delivery on Thanksgiving. :)
What about you? Have you ever shopped at The Home Depot for fun items like these, or is it just usually for home improvement things?
xxoo,
Decorchick!
Disclosure: Thanks to Home Depot for sponsoring this post and providing the gift card to purchase a special gift.