Well pinch me please! I'm so thrilled to be a curator again for Joss & Main! I had an event with them last year and also at Christmas, so I am pretty excited to be asked back. There's nothing better than shopping online picking out items that I love and things you will love too, so it's a pretty fun gig to have. :)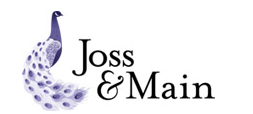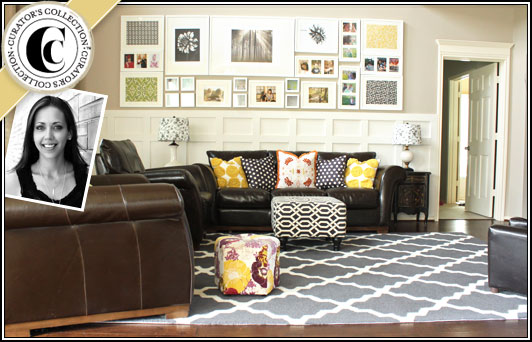 In case you are new here or aren't familiar with Joss & Main, they are a members only online shopping site that has great items for your home and lifestyle, and at deep discounts…often up to 70% off retail!! They always have great deals and special events and there is always something I want. Or need. :)
And you all know I love many different styles, so in this collection that is exactly what you will see. You will see things that I have in our home, and several other items that I love, and would love to have! So whether you like traditional, modern, mid-century modern, transitional etc., I think you will definitely find something you can't live without. :)
Here's a little peek of some of the items that will be in my curated sale.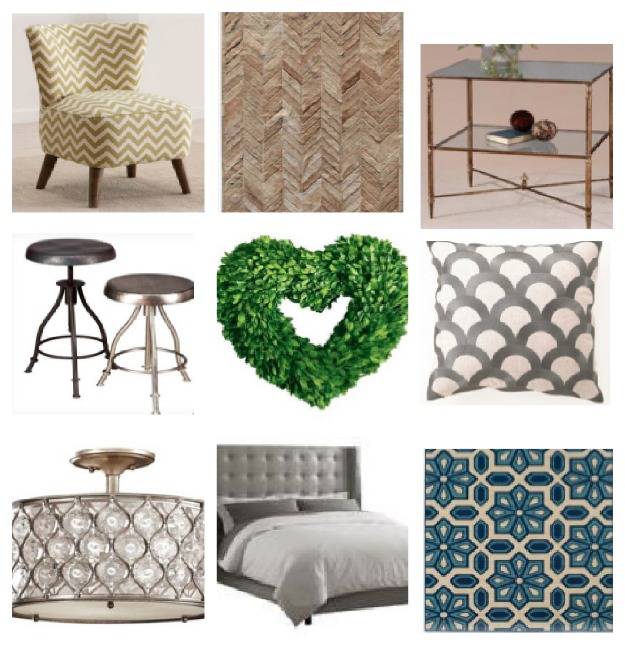 That cowhide rug is to die for!! And that bed…I will talk more about the bed in a few days, but I finally have it! And I just love it so I had to have it in this event as well. :) So more on the bed soon. I think that heart boxwood wreath is pretty darn precious too.
My collection will go live Sunday, February 3, 2013 at 8:00 P.M. central, so that's when you will have the chance to shop my event. And it only lasts a few days so shop quickly since things tend to go fast!  I hope you will help me spread the word? I'd really appreciate it. :)
I hope you will find something you love and I'll see you back here Sunday evening. :)
Oh, and for those who aren't a member yet, access is restricted to members only so you can use my special invitation to join for free. It's really painless and easy I promise.
Thank you everyone for your support it really means the world to me!
xxoo,
Decorchick!
Let's Connect!