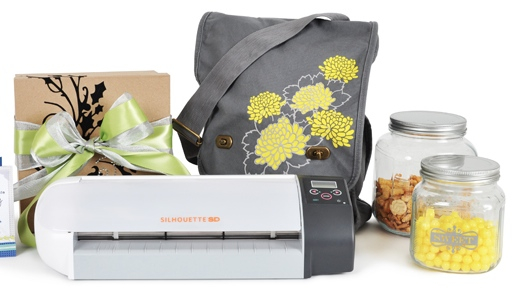 This is your last chance to get the Silhouette SD machine. Why? Because it's being discontinued. :(  But that's only because they have come out with a new machine, which I don't have many details about yet. But I sure am excited about it because I'm a gadget girl and like new fun things to play with. It's hard to keep up with technology isn't it?
But the Silhouette team has dropped the price to only $175 for the SD machine!  So if you'd like to go ahead and get this one, just enter the code DECORCHICK at checkout and your discount will be applied. And don't worry–they will still continue making supplies for the SD machine.
Also, you can get a 20% discount on all Silhouette products using the same code.  Supplies are limited so don't wait!   You can order on their website here.
xxoo,
Decorchick!