You know those things that come and go, people are all gung-ho about it at first, then it fizzles out? Well, it may seem like everyone is getting on the "oily train" here recently, but I will tell you, it is not a fad. Media and even high profile doctors (like Dr. Oz) have been talking about essential oils lately and their benefits. People are just looking for healthier options, and more inexpensive options. And because the oils actually work, more and more people are talking about them because it's a very exciting discovery to your health and wellness once you actually try and use them and fall in love.
Then you're forever changed. With emphasis on the word forever…
Natural alternative medicine is nothing new, in fact, it's considered to be ancient and used in Biblical days. Yes, oils were used and loved by many in ancient biblical days. We use oils now in our home to treat coughs and colds, headaches, heartburn, sore muscles, PMS, sleepless nights, wild children, allergies, add them in our food and drinks…just to name a few. ;)
I have written about how we are staying healthy with them here and my day in the life with essential oils here. I have also written about how we get allergy relief with essential oils, and even have made some homemade linen spray with them! I also really love Orange oil too. There are SO many uses for essential oils.
So today, I am going to offer an amazing deal for you all to take the oily plunge too. You ready? Hold on to your britches.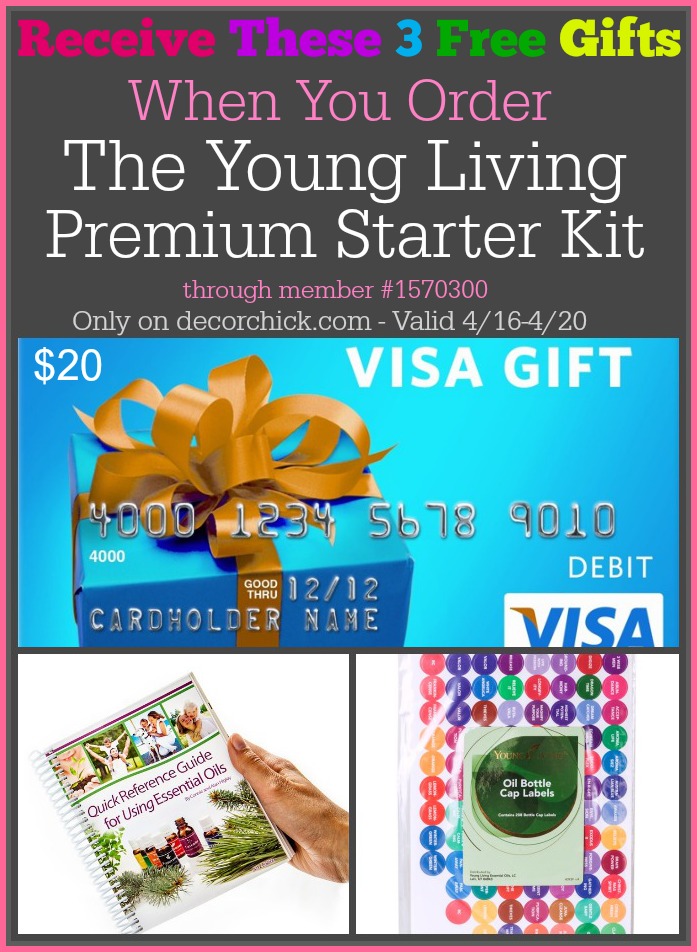 Amazing right? I will send you a $20 Visa gift card (so that's $20 off your kit right there!), an Essential Oil Reference Guide Book, and a set of Young Living's Oil Bottle Cap Labels so you can keep all of your oils nice and pretty and organized, when you order the Premium Starter Kit as a new Wholesale Member. The book and the labels are definitely on my top must-have list once you start the oily journey.
What will come in your Premium Starter Kit? All of this: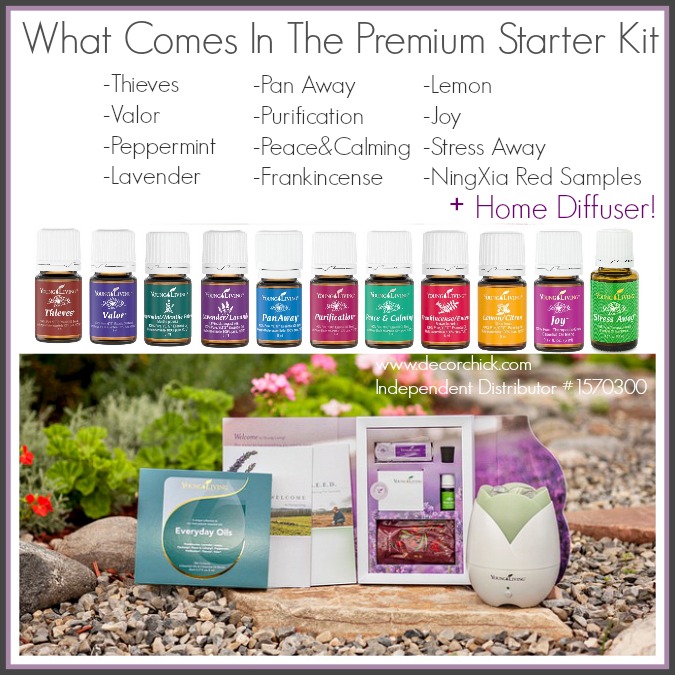 I truly believe these will change your life (although I can't guarantee or make any promises for anyone nor can I say they will cure anything), but, what I can tell you is that myself and many others have been so incredibly blessed by these oils in too many ways to describe, and I just want everyone to give them a try. What can it hurt? It's a small investment for such a radical lifestyle change that you can't help but not be the same or changed.
FYI-The free gifts will be coming from me, not Young Living. Also, you can skip the Essential Rewards for now at sign up (although I highly recommend it for future purchases) and just order your premium kit. Add on a few extra things if you want to your order so you can get the April bonuses Young Living is offering now too! They are ah-ma-zing. You don't have to do that and can just start with your kit for now if you'd like. Totally optional.
So what say you? This deal is too good to miss. Just go for it. :)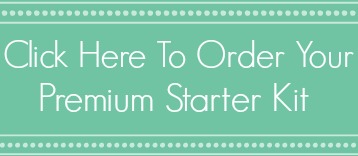 xxoo,
Decorchick!
*check out my essential oils page for more information too*