Goodness, I can't believe it's been 2 years already since I started this blog!!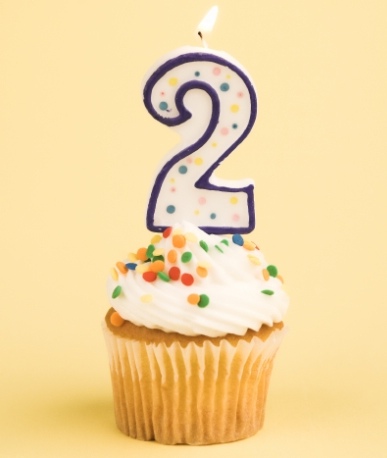 The anniversary was actually yesterday and it just kind of snuck up on me so I don't have any cool things planned or anything. But I did want to say THANK YOU to all of you.  I have the best supportive readers and it makes having this blog that much more fun.  Little did I know what this blog would turn into 2 years ago, but I can't say enough how grateful I am.  I think about it every single day, and try to not take anything for granted.
It's just funny how I was SO scared to even think about writing a blog over 2 years ago because I'm not a "writer."  But I guess in my own way I am now, and now you can't shut me up. :)
Thanks to God and my husband–this blog happened because of them.  And thanks to you all, this blog has grown into something that I cannot even fathom, but again, so grateful.  Here's to many more years!
Just for fun I looked up what a few of my top posts were over these past 2 years, in case you want to check them out!  I'll just give you the top 5 for now. (these don't include any of my tabs on the navigation bar–just posts)
Thanks again everyone, love y'all!
xxoo,
Decorchick!