This giveaway is now closed. Winner announced at bottom. Happy Friday everyone!  I have another special treat for you all today. Remember how I told you several friends have written books lately? Well here's another! The one and only Miss Mustard Seed has come out with her new book, Inspired You: Letting God Breathe New Life Into Your Heart and Home.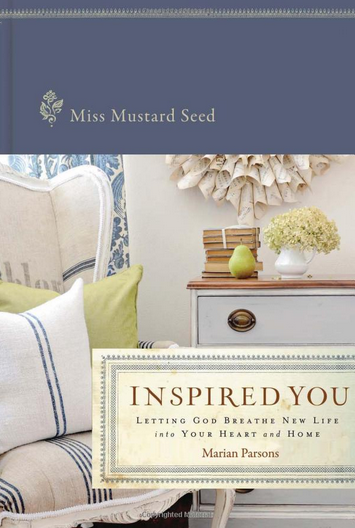 The book is just gorgeous with plenty of eye candy, but most importantly, it's truly inspiring. Marian just has the gift of writing and pulling you in with her words and leaves you with wanting more. If you read her blog you know what I'm talking about. And reading the book is just like reading her blog. Like you are her friend, just sitting down chit chatting about life with a nice cup of coffee or glass of sweet tea. :)
When I first started reading the book, there was one particular paragraph that has stood out to me, and I think about it all the time now.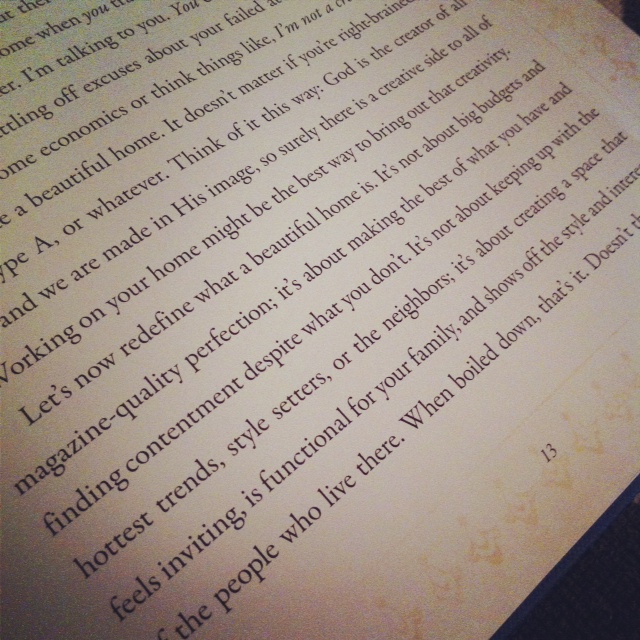 I know I am not the only one who has struggled with any of those feelings she described right there. Right?  Marian reminds us what a home is truly about. It's not about perfection, and that is something so many of us struggle with. Marian teaches us in the book how to be content in our homes and let our creativity take over.
If you already know Miss Mustard Seed, you will know she's an avid DIY'er, an expert second-hand shopper, and even has her own line of Milk Paint now!  Here are some previews of what's in the book.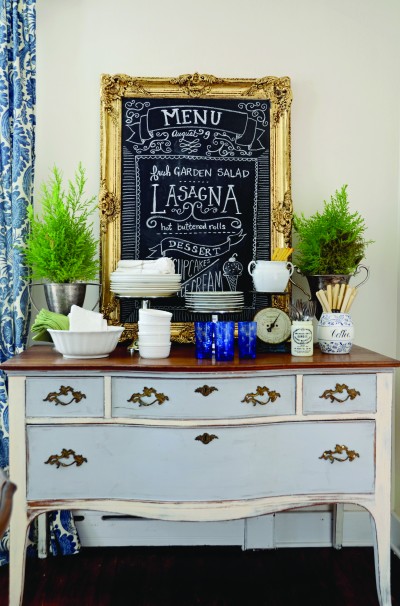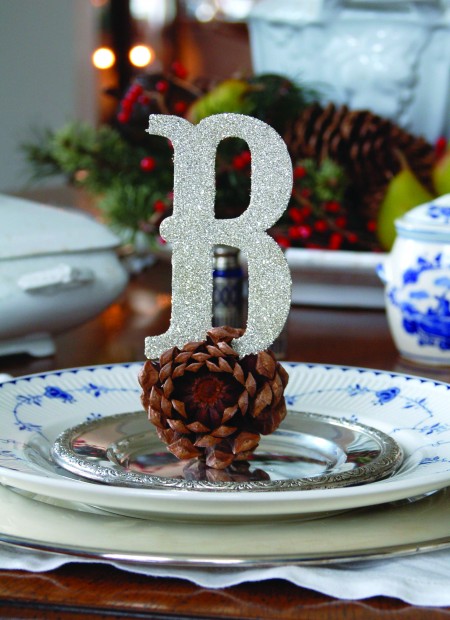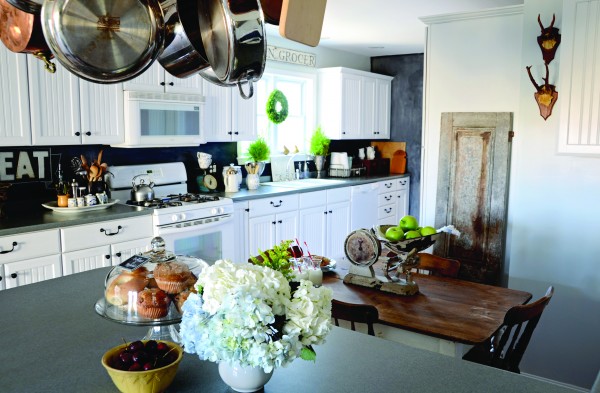 In Inspired You, you will learn how to sew, refinish furniture, get her best tips and tricks, make simple crafts, how to decorate with a small budget, and you will just want to be her friend when it's all said and done. :)
If you are tired of the mundane, and want to ignite something within you, then you need to read this book. You will walk away encouraged, inspired, and full of hope that your heart and home can be what God intended it to be. He will move mountains.
And lucky for you, I get to give away TWO copies of Inspired You!
To enter:
Just leave a comment here that you'd like to read Marian's book. Easy peasy.
If you want an extra entry, feel free to share the giveaway on any social media outlet (Facebook, Twitter, Pinterest, Google+ etc) so your friends can know about the book too.
I'll announce the winners at the end of next week.  Leave separate comments for each entry please.
Good luck everyone, and congratulations Marian we are so proud of you!!
Update: The winner is #55 and that is Candy Thayer! Congrats, and email has been sent. 
xxoo,
Decorchick!
Let's Connect!