I would like to extend my appreciation for everyone who reads my blog and give you the opportunity to win something fabulous! Blogging is so much fun and I love all of you!  I'm so grateful for all of the friendships I've made since this blogging venture.
Soooo, here is what you can win.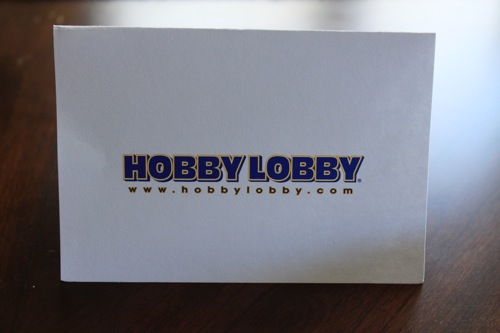 Yes, a Hobby Lobby gift card!  How much you ask?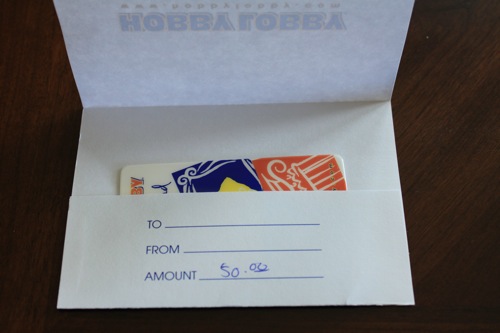 Yep, that's correct.  $50 smackeroos!  I wanted to get something that anyone could use, and who doesn't love Hobby Lobby?!  And I know that ours has their clearance stuff marked down to 80% now, so you could find a LOT with $50.  Are you excited?  :)
To enter, all you have to do is leave me a comment on this post.  Yep, that easy.  If you would like a 2nd chance to win you can follow my blog or subscribe to my feed and leave a separate comment telling me you did so.  I'll even give you a 3rd chance to win by either blogging or tweeting about my giveaway!   Just leave another separate comment letting me know you did.  So, you have THREE chances to win, if you wish.
When you comment, be sure and leave your email address in the space provided so I can contact you easily. :)
I will choose the winner using random.org on Monday night!
Good luck and thanks again for reading.  I really appreciate y'all!
*THIS GIVEAWAY IS NOW CLOSED*
xxoo,
Decorchick!