So after TDC (Thrifty Decor Chick, not Texas Department of Corrections) made my dollar store hurricanes, she posted that she found the flared hurricanes, that look just like the Williams-Sonoma ones!  Hers are gorgeous on her new buffet table redo!  I ran to the Dollar Store just like she said to do.  I think I even went the very next day, but they didn't have them yet, but yesterday my friends they did!   Thank you for the heads up Thrifty, these are AWESOME!
Here is what they look like (I haven't cleaned them all up yet, just wanted to show you the difference between the two)…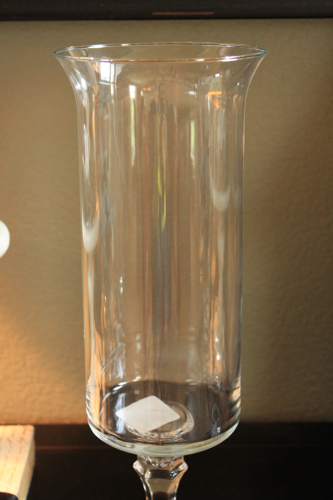 Awesome right?  But wait…here it is up next to the original ones I made…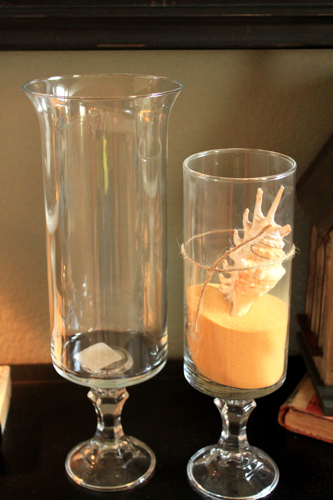 SHUT.UP!   They are huge!  Oh I just love them!  I can't wait to fix them all up.  Candles will be MUCH easier in these.  And these really would make great gifts.  Fair warning friends and family. :)
So yes, follow Thrifty's advice and RUN there before they are gone.  Do you think they made these to resemble the Williams-Sonoma ones after all the blog hype?  If so, those Dollar Store peeps are really smart!
Hope you all have a great weekend!
xxoo,
Decorchick!