You know, that mom who lets their kids have a million toys and vowed to never let toys overtake their house because the clutter would drive her insane, and she truly believed in the whole less is more thing when it comes to kids and toys.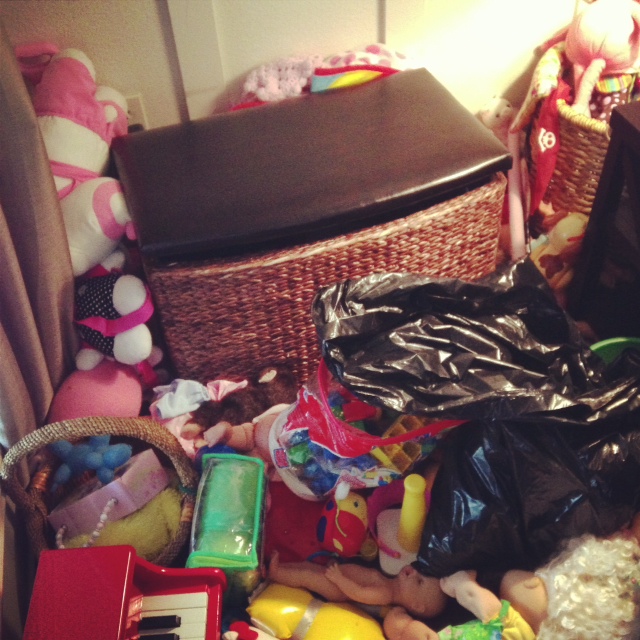 Well, apparently I am that mom. I really don't know how it happens. Now granted, a lot of these toys are old and from when she was like 1 year old. I guess it's my fault that I don't go through them often enough and purge. It's hard getting rid of toys for me. But knowing that they will bless someone else is how I'm able to do it. Needless to say, that black bag you see in the picture is when the toy ninja paid us a visit and went to town. ;)
The chick fil a toys and books, random other small unnecessary toys that I'm not even sure where they come from just seem to accumulate. Seriously, how?? And why do the kids just out of the blue want to play with every toy that you planned on giving to the ninja that day? They must have some freakishly weird intuition like it will be their final moment with Plex or Cabbage Patch or something.
How do you keep the toys at bay?
xxoo,
Decorchick!
Let's Connect!