Call me crunchy, call me crazy, or call me cookoo. But I really can't get enough of these essential oils. So much in fact that I agreed to participate in my bestie's (Myra) Day in the Life of an Oiler blogging series! And if you are visiting from The Ordinary Chaos, welcome, I'm so glad you are here!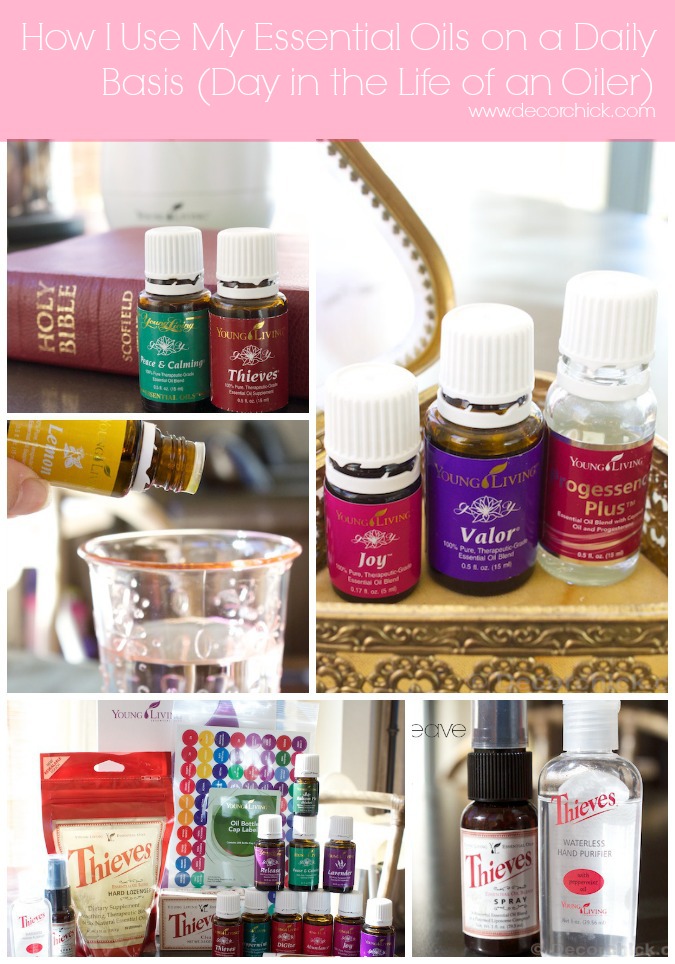 I've written about the oils a few times now, the latest being how we've been staying healthy with them and how it's changed me. For the better. So I am thrilled to show you my "oily" daily routine!
Now this isn't a a set in stone schedule or anything–the oils can be used at any time and in many ways. Some days you just need different things.
So I wake up and start my day with these 3.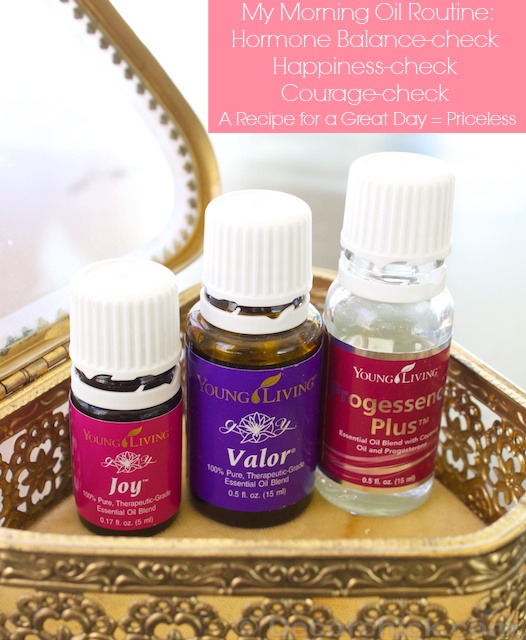 I will apply the Progessence Plus (a progesterone serum) on my neck and forearm, Valor on my wrists and behind my ears, and Joy over my heart. Valor smells SO awesome I love it as my "perfume." And I've said it before, but that Progessence Plus has really really helped me emotionally and physically…if you catch my drift.
I also recently started applying Valor on my girls in the mornings too. They love their oils. And when I say "my girls" I mean my daughters…Kapeesh?
Then around mid morning I add a few drops of lemon to my water.
Drinking a citrus water is great for your digestive system and is just refreshing and tasty. I drink several glasses of this daily because I drink a ton of water.
If I leave the house I never leave without these 2.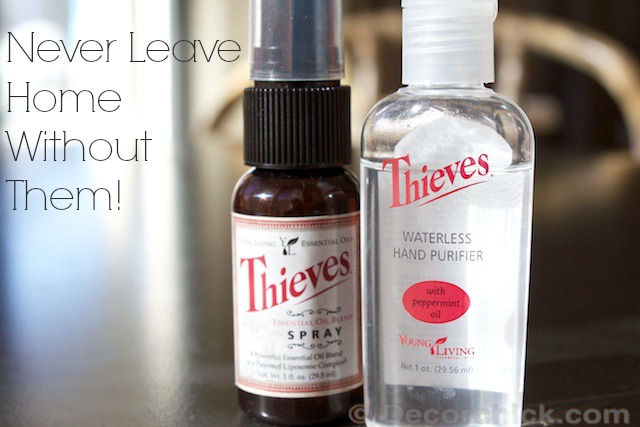 Once I start to feel a little off or something, I take a few sprays of that down my throat and I'm good to go. Plus you can use it for so much more.
I am ADDICTED to my diffuser, and we have 2 in our home. I do love smell-good things so I have it running a few times during the day. More if we are sick or something.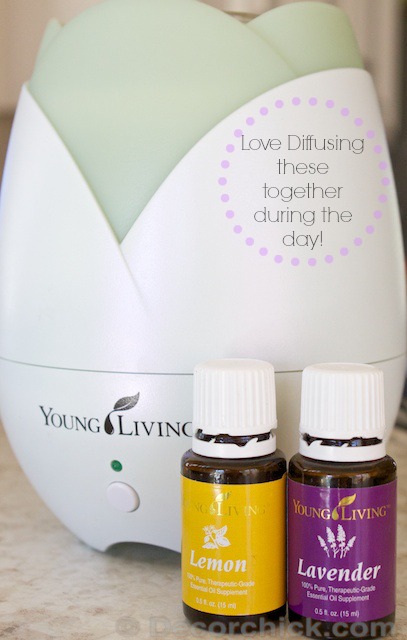 There are many oils I love together, but these 2 I really love! The lemon is Invigorating and the Lavender is soothing, which creates a nice balance.
Now come mid-afternoon, I go apply my 2nd dose of Progessence Plus, and will re-apply whatever oil I feel I need more of, like Joy, Peace and Calming, or more Valor.
Then at night, I am usually diffusing Peace & Calming in our bedroom, and I rub Thieves on the bottoms of our feet before bed, including the girls' feet.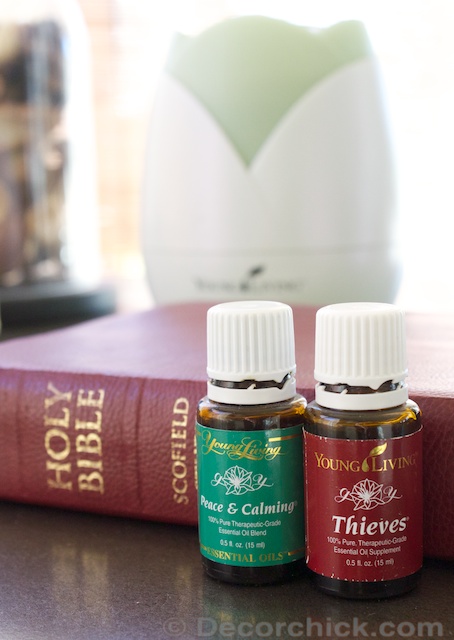 If I am feeling ill or something I'll add a few other oils at night, but for the most part I just do those 2.
Oh I lied.
I do like to use these at night also.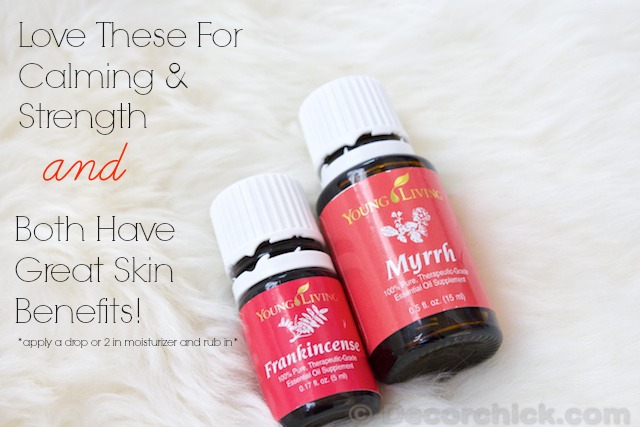 Sometimes I diffuse these also, but after I wash my face at night I like to mix it in some moisturizer so I can get the many skin benefits they offer. These are biblical oils…you know they are good and will shave off 20 years. :)
I would say that's about it for the "daily" oily routine. But of course you will have days where someone is sick or if you're like us, ALL of your family will get sick. And on different days where it seems the sickness is never ending. Yes that just happened last week! Or the week before. See I can't even keep up.
When we were sick me and my husband were taking capsules filled with different oils.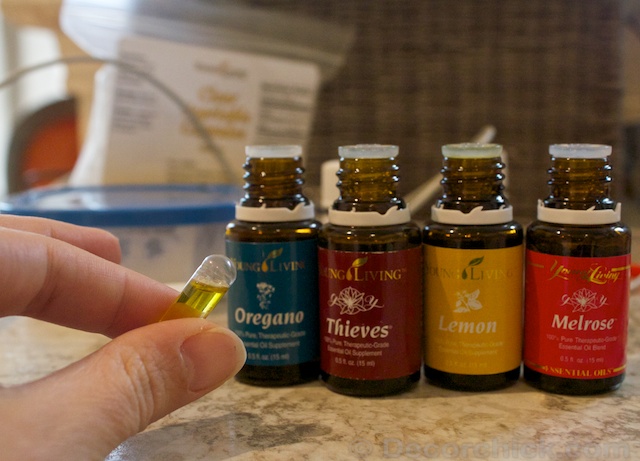 Yes, there are recipes out there to treat illnesses with oils rather than OTC medicine. It works!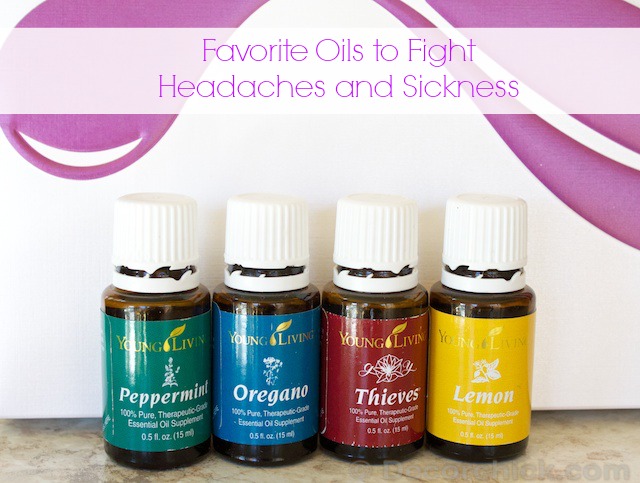 Those are my favorite ones for the sickies. Peppermint alone should win an award for its ability to take away headaches. It's seriously a favorite of mine and the hubs.
On laundry days, I like to do this…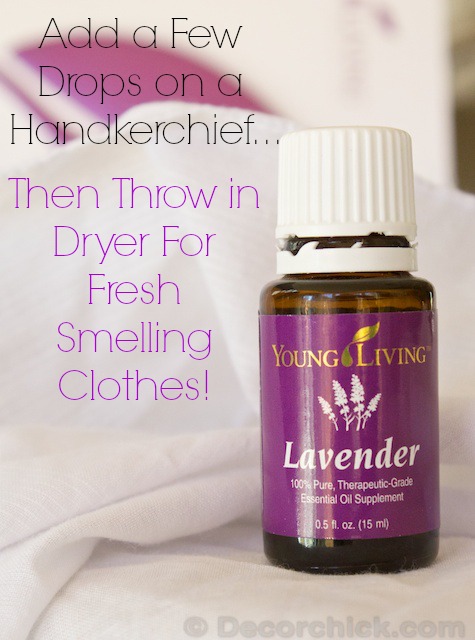 Love it!
And then on nights where I take a real bath, I love these detox baths.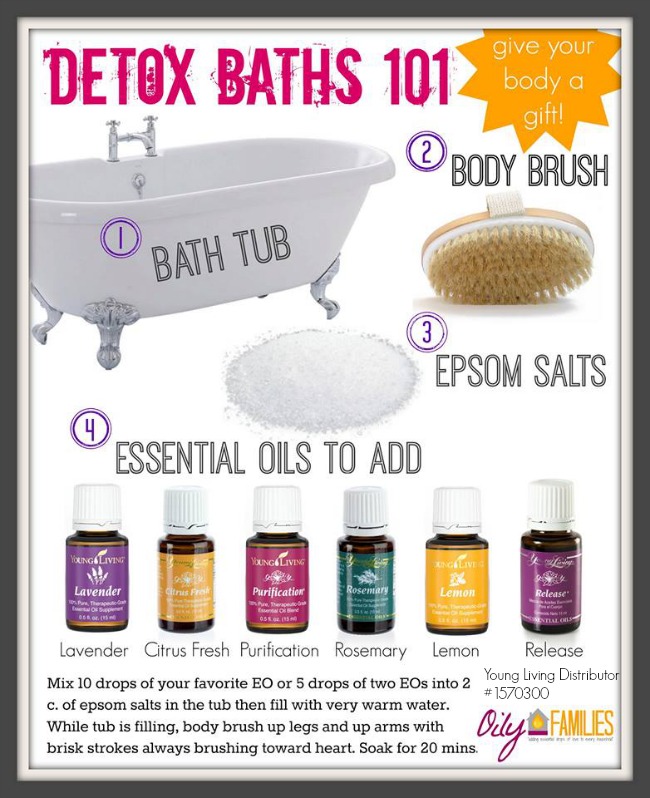 And we've been doing a lot of painting in the house lately, so to get rid of the smell I've been diffusing these together.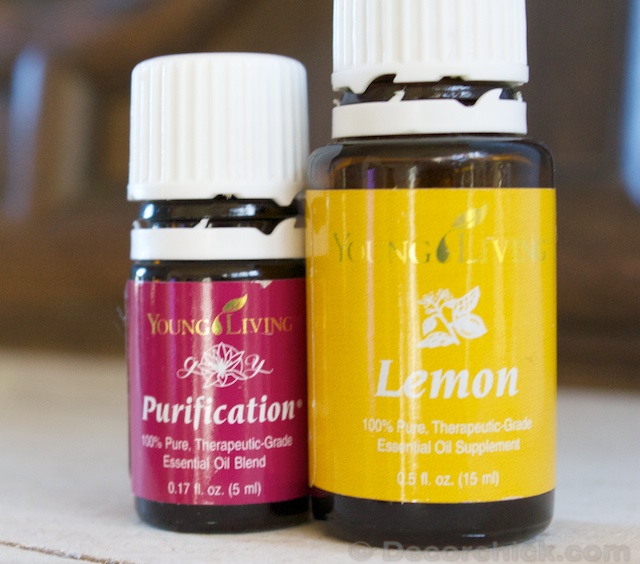 So goodness, as you can see, we already use these oils in so many different ways. There are many more ways too but I am already getting too chatty here.
Oh I can't not show you this picture though.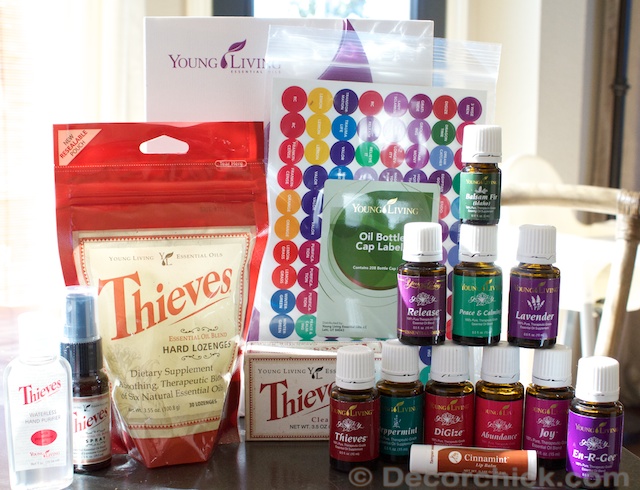 This order that I placed came yesterday, and trust me…once you start using Young Living oils you will want more and will be like a little kid the day Fed Ex delivers an order to you. I've never opened a package so fast.
But I've built up a pretty good collection so far! And the great thing is that we use each and every one of them too.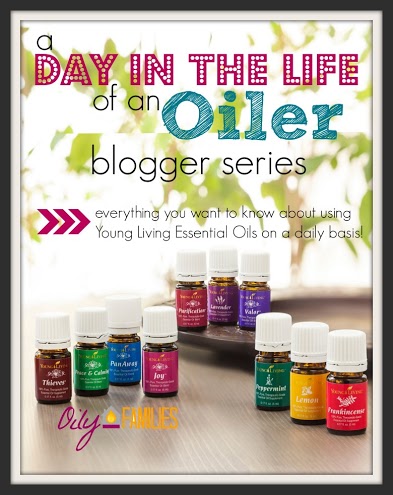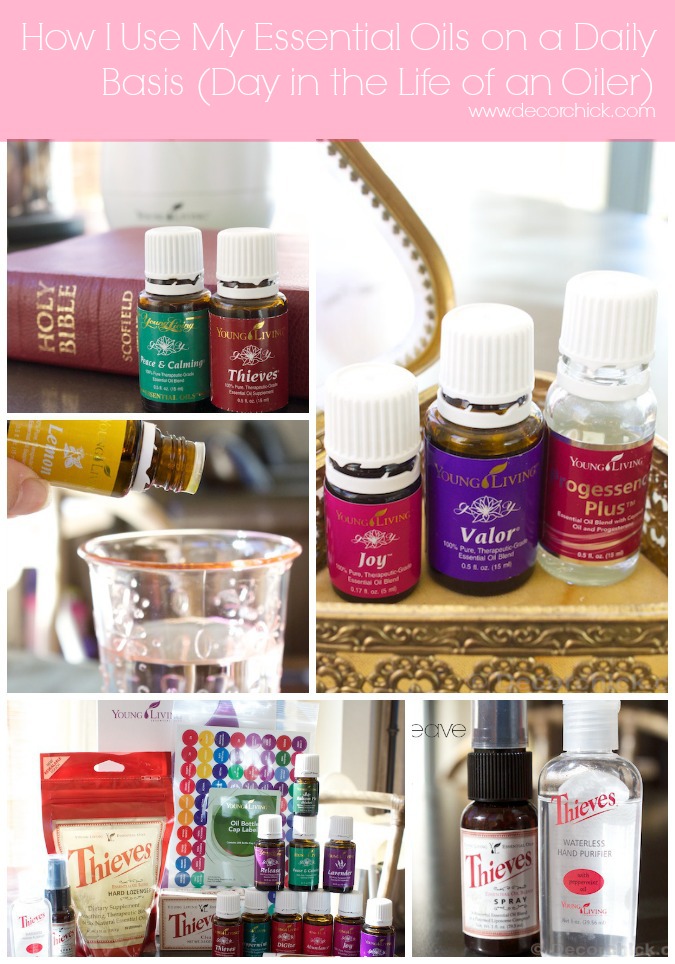 Now that you've seen my daily routine and how we use the oils around here, be sure and go read how Jennifer from The Simple Pen uses her oils! Also, you can catch all 20 Day In the Life of an Oiler posts from Myra at My Blessed Life. She will be updating with new links daily as the bloggers post. So much oily goodness. :)
Are you ready to jump in to this wonderful world of caring for yourself and your family naturally with essential oils?! The time is now! Click here to learn more and see what my latest promotion is when you sign up! 
And remember…once you take the plunge we have a fantastic support group that will help you in your new journey and you will feel right at home. :)
xxoo,
Decorchick!