This giveaway is now closed and winner announced at bottom of post
Hi friends, I'm so excited to tell you all about Homezada, which is online and mobile software to organize and manage your home. How many times have you jotted something down on a piece of paper, lost it, then couldn't remember what it was you needed to remember? Um, that is me practically every day (still have pregnancy brain). But now with Homezada's great software you can easily track your to-do's, projects, home inventory and more with just a few clicks on your phone, tablet, or desktop!
Homezada is "The digital hub of information for your home."

The interface is so easy to use and even fun.  I know that my phone is practically glued to me most of the time, so if I need to write down or look something up, I easily can with their app.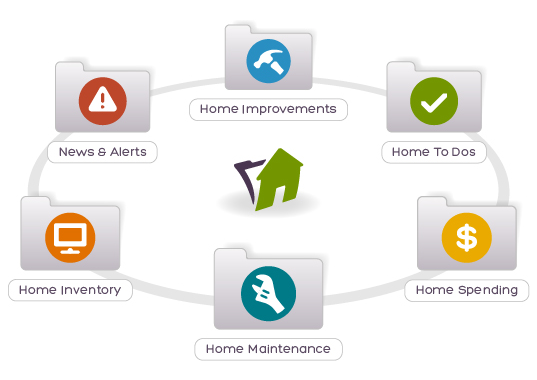 I've been using the app for my Ipad lately and it's great! It's very simple for the quick reminder and to see your lists and update your home inventory, but for the full features of Homezada it's best to use the desktop version right now.
3 of my favorite features on Homezada's site are:
1. The Home Improvement/Project Manager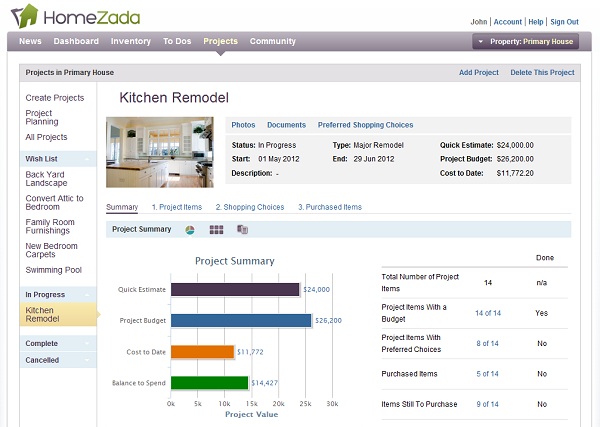 2. The Home Inventory Manager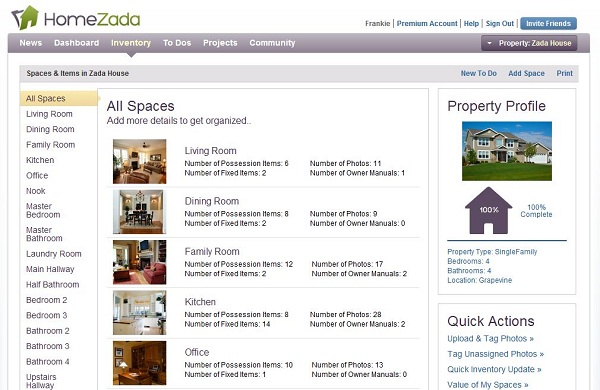 3. The Home Maintenance Manager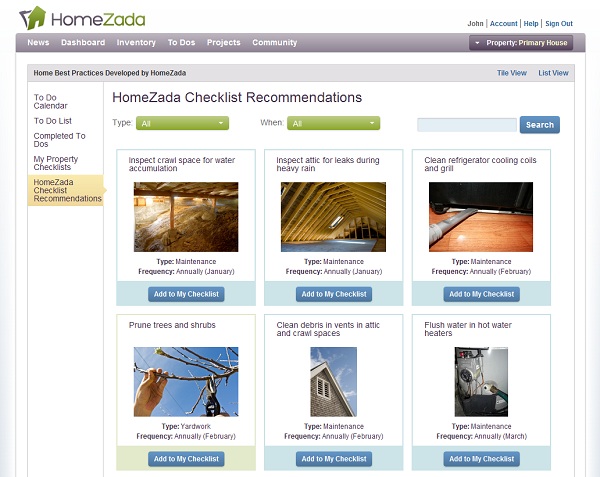 I love how you can track your budgets and progress of your projects, keep inventory of the items in your home (great for insurance purposes too), and I love the maintenance feature that will send you reminders on things you need to do around your home. How many times have you thought "when did I replace the air filters last?" I have way too many times, and I also have to look every.single.time at the size of our air filter so I get the right size. Why haven't I ever written it down anywhere??!  Oh and another one…printer cartridges. I NEVER remember the right printer cartridge! But now I can just open up my handy app when I'm out at the store and BAM, it will be there. And it will be the correct one. Ahem. :)
Homezada's basic membership is free, or you can upgrade to the premium membership for just $9.95 a month or $99 a year. With the premium membership you can store information on up to 3 homes such as a vacation home or rental property. It's time to ditch all the paper clutter and go digital with Homezada's safe and secure website.
And guess what? The awesome team at Homezada wants to give one of their premium memberships ($99 value) to one of you!
To enter the giveaway to win a Homezada premium membership please do the following:
Tell us how excited you are about getting your home organized!;
Bonus entry: Like Homezada on Facebook;
Bonus entry: Facebook or Tweet about this giveaway and include a link back to this post. Please mention @homezada and @decor_chick in your tweet.
Update: The winner is #26 and that is Ben! Congrats, and email has been sent. 
That's it! Please leave separate comments for each thing you do. Giveaway will be open until Thursday, October 18, 2012 and winner will be chosen via Random.org. Good luck everyone!
xxoo,
Decorchick!
________________________________________________________________________
Also find me on Facebook, Twitter, Pinterest, Google+, RSS and Instagram