Having nice skin doesn't come easy for a lot of people, me included, and many have struggled their entire lives with problematic skin. When I started using essential oils for basically everything, one of the many reasons I was excited to try the oils is because of all of the wonderful benefits they have for your skin! I have been using this 2-ingredient recipe for exactly 1 month now, and I'm very happy with the results.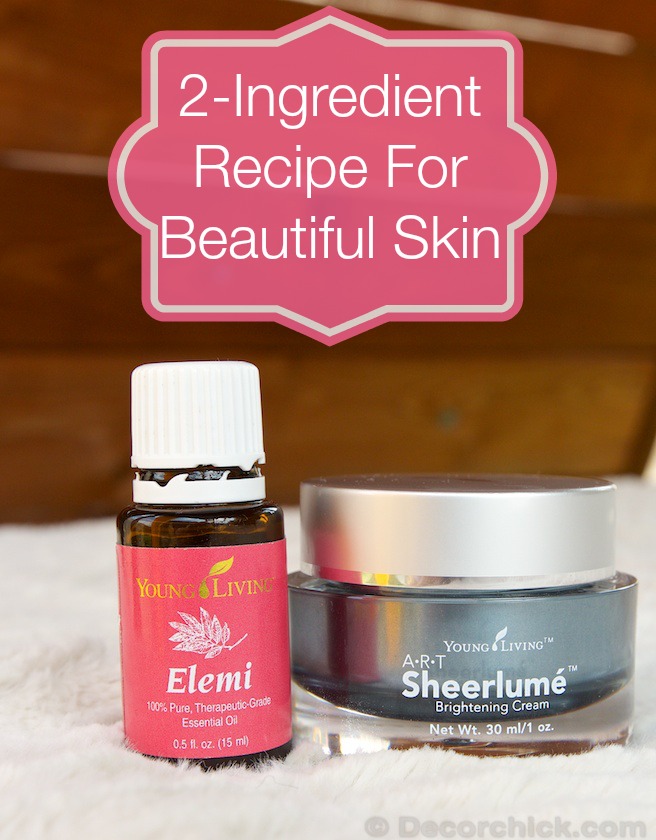 I will say my skin has never been horrible, but I have had issues especially since after having kids. I went from oily skin, to very dry skin, then combination skin, and it sometimes changes (or used to change) daily. It's very strange. I don't know why. And yes, I drink gallons of water. It just took a while for my hormones to get back into balance I think.
And I sometimes do get the occasional cystic acne when I fall out of a routine. But honestly, it's been several months since I have had anything like that. If I do, then I just spot treat it with an essential oil and it heals up nicely.
And that's the little background about my skin…moving on.
SO, when I was at the Young Living convention in June, one of the new products released was the Sheerlume Brightening Cream. FYI- it is pronounced Sheer-Lu-May. :) I was SO excited for new beauty products because I am a sucker for them. And I love trying new ones.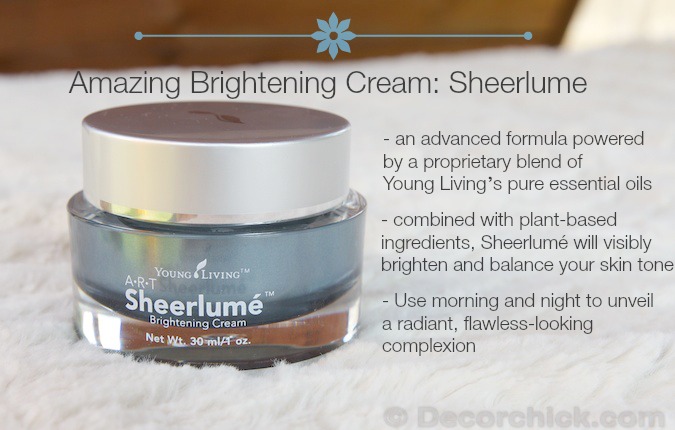 I was able to purchase it at convention, and that same night in the hotel room I started using it and really really loved it. I loved the way it felt on my face, how it was not greasy, and loved how it smelled. Because you know, of course it has essential oils in it!
Even though it says brightening cream, it is not one of those moisturizers that leaves you gleaming with glitter or sparkly. It just enhances your complexion making it appear more even and bright. Does that make sense?  In other words, you won't be shiny.
It is on the higher end for beauty products, but you have to think about the ingredients that are in them and the benefits you will receive. Plus, this jar will last you a very long time. It is $74.75 for wholesale members, but don't forget…if you are on Essential Rewards you can cash your points in to get this too!
Now, while I love the Sheerlume on it's own, when it's paired with Elemi Essential Oil, you get even better results.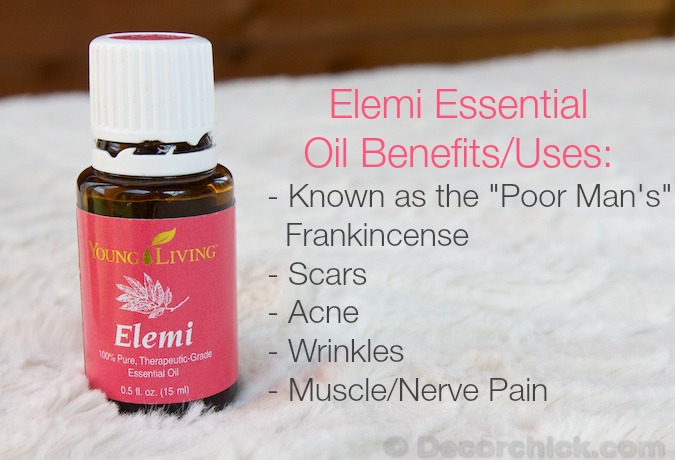 Elemi is a GREAT oil and as the graphic says, people refer to it as the poor man's Frankincense. You all know about Frankincense right? Jesus used it for anointing and healing powers and it was "used to treat every conceivable ill known to man." And it was valued more than gold during ancient times. Referenced from the E.O.P.R. 5th Edition.
Elemi belongs to the same botanical family as Frankincense and Myrrh, and is used more for the skin healing properties. And it cost a fraction of Frankincense and is only $21.25 if you are a wholesale member.
How do I use these 2 together?
I just add enough of the Sheerlume on my fingertips that would cover my whole face and neck, and add about 3 drops of Elemi in my hand and mix it all around and rub on. Very simple.
I do this at night usually, and will use my other A.R.T. Day activator moisturizer in the mornings. Or you can use the Sheerlume during the day and night if you want too. It's light enough to be used for day as well.
What I can tell you is this. My skin has never been more consistently good looking for this long. And I truly believe it is because of this combination. If you can't afford both, then choose the one that you can and see what kind of results you get. I can't guarantee you will have flawless skin of course, but I have a friend who has 3 friends that also swears by Elemi oil. And many people do in our Facebook group too.
It's really, just the perfect combination for pretty skin.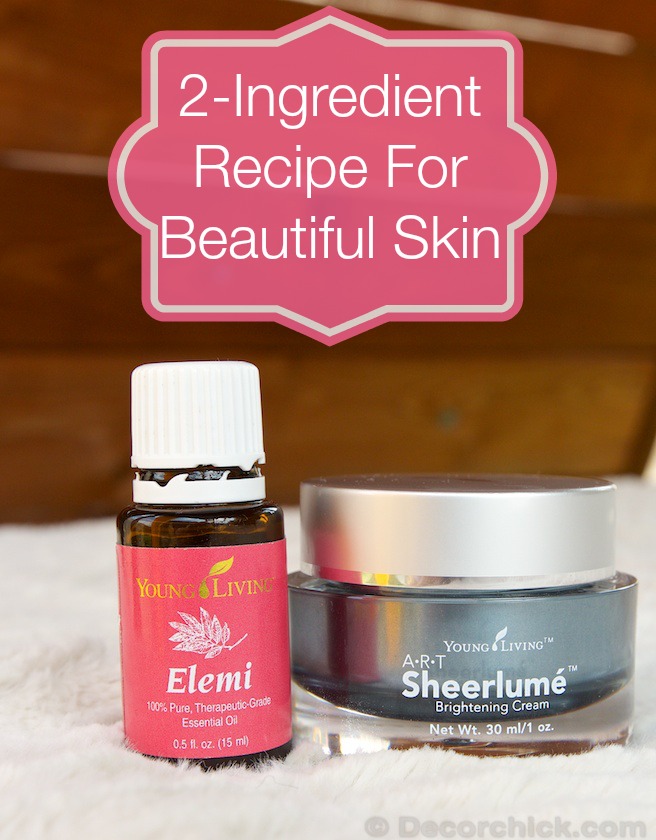 These oils work y'all. In so many ways. Many of you already know that and that makes me so happy!!
If you'd like to learn more about essential oils and how you can become a wholesale member, please visit my sign up page. Everything you need is on there! :)
Cheers to beautiful skin, and don't forget to love the skin you're in!
xxoo,
Decorchick!