Hope you all had a wonderful weekend! We had a weekend full of parties but it was fun! We also had the chance to finally get on our back patio and clean it. And clean it the fun way!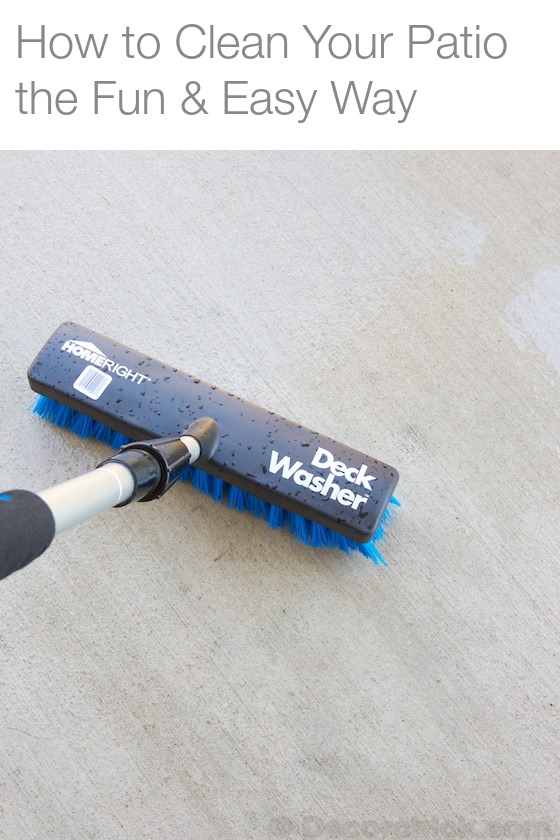 It was not looking pretty folks.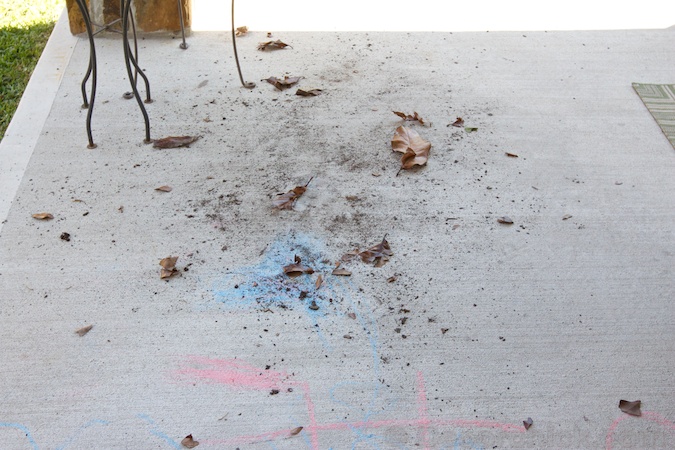 I know many of you can relate to the sidewalk chalk mess, yes? Then throw in some potting soil that spilled everywhere from garden work, and well, it's full on Sanford and Son out in the back.
When we let Emma draw on the back patio with the chalk, it takes forever to go away because the patio is covered and so the rain doesn't just wash it away easily.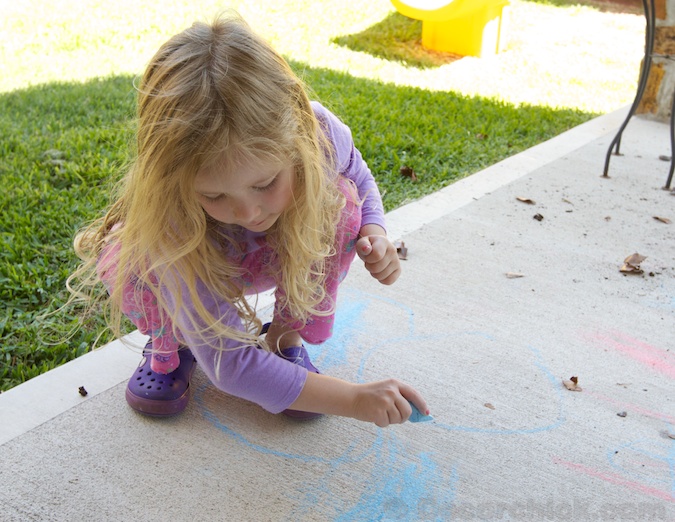 But she went to town out here with the chalk and then it was time to put this handy deck washer that Homeright sent me to try out to the test.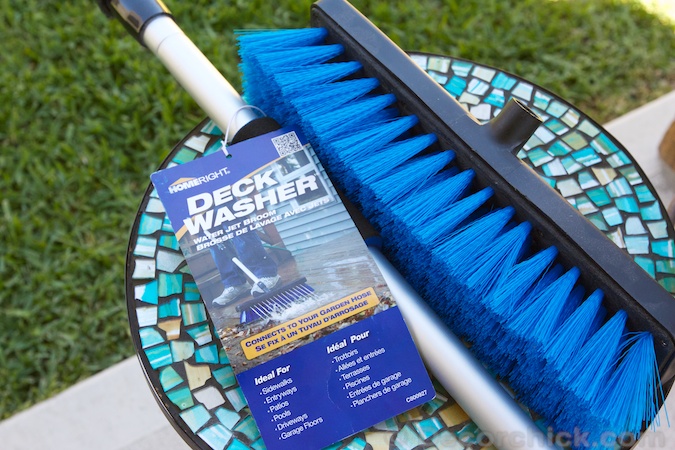 I wasn't sure at first how this would be different than just grabbing your hose and hosing everything down. But it is. It gets down in the concrete and brushes all of the funk and dirt away.
One thing that is cool about this deck washer is that there is an optional soap dispenser you can you use.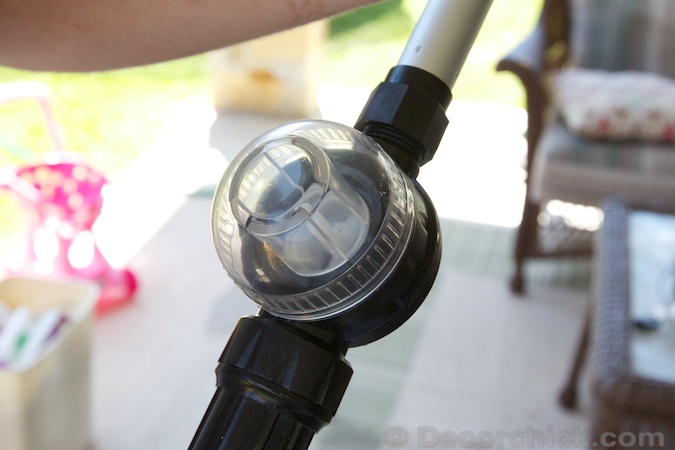 We wanted to try it out and so we used a little all detergent.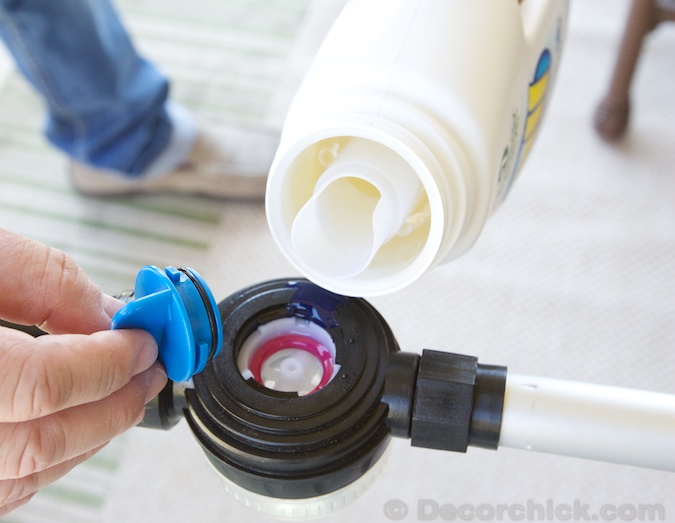 And the deck washer dial easily goes from just water, or to soap & water if you want.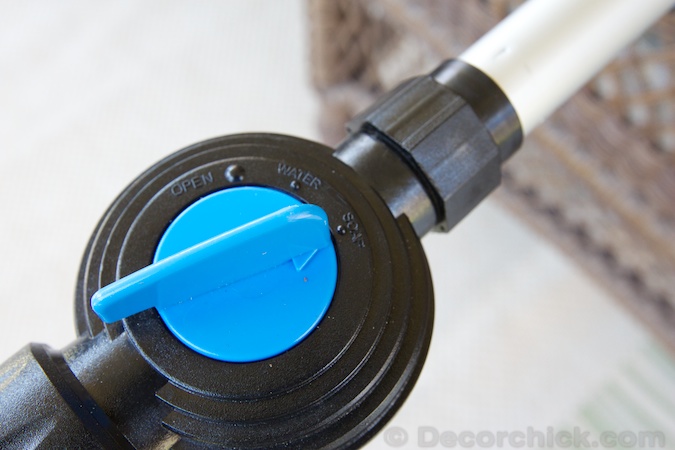 Then you just attach your water hose to the deck washer wand and get to work.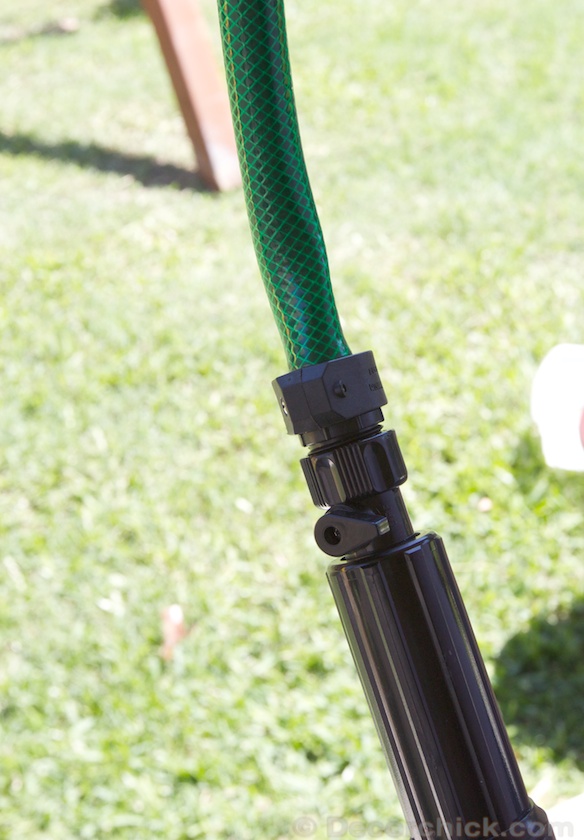 The water pressure that comes out is good and gets the job done.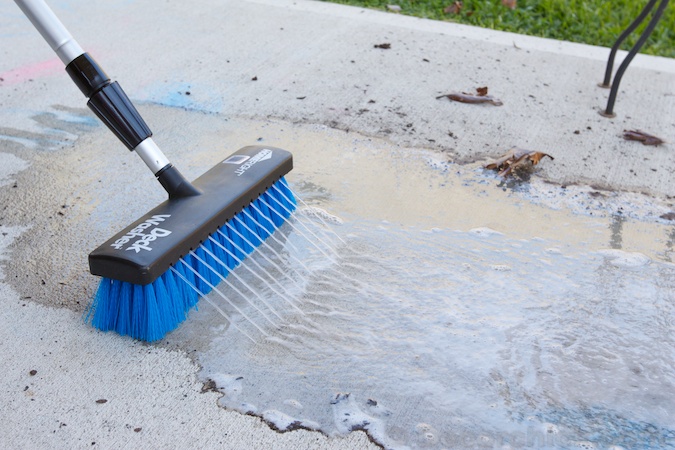 It was really effortless work to get the chalk and dirt up! Plus having the added soap really helped too. It literally melted the chalk off.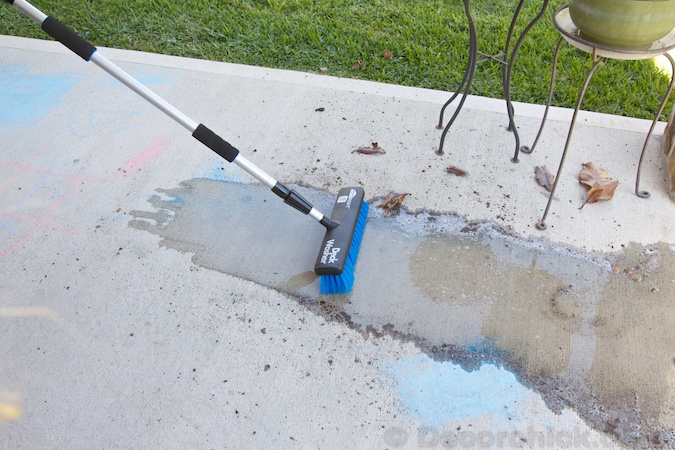 The water made it very easy to push all of the leaves and such away, and in around tight corners like where the plant stands were.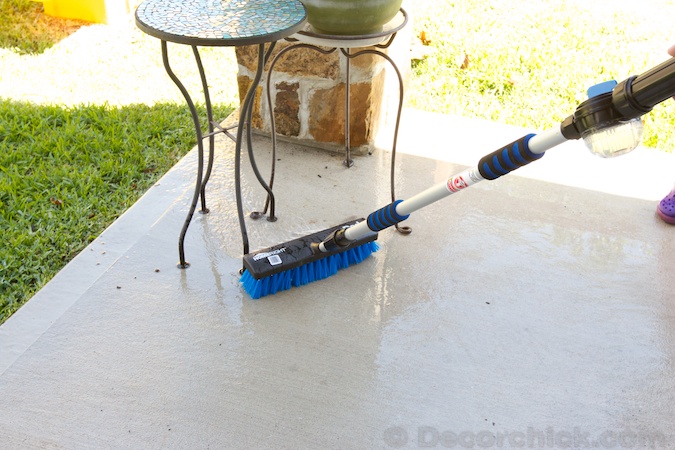 If you were using a typical broom or sweeper, you would have to push several times back and forth to get the leaves off, but this worked great with the water!
It didn't take long at all to clean.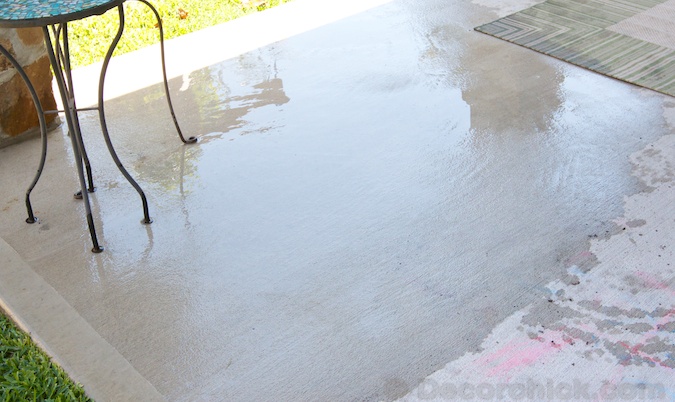 Probably 2-3 minutes max?
Look how pretty it looks!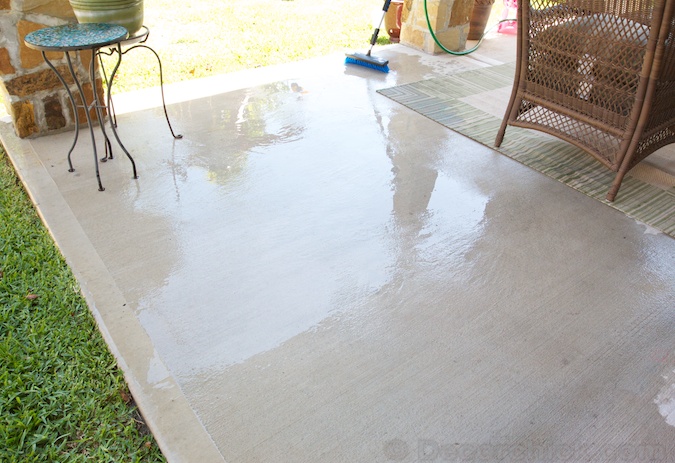 Well, however how pretty concrete can look. :)
I'm just happy to have this so we can easily clean up the messes back there. This would also work great for sidewalks, driveways etc. One thing I particularly like about the deck washer is that you are in control of the where the water goes. If you were using a hose, it's hard to not get everything wet.
A little side note though…your kids will want to use this and it's simple for them to use.
But just a warning that then they will realize they can put the deck washer wand up in the air and get everyone wet, and everything you didn't want wet on the patio. ;)
So those are my thoughts on how to clean your patio the fun way. I would recommend this handy contraption in a heartbeat.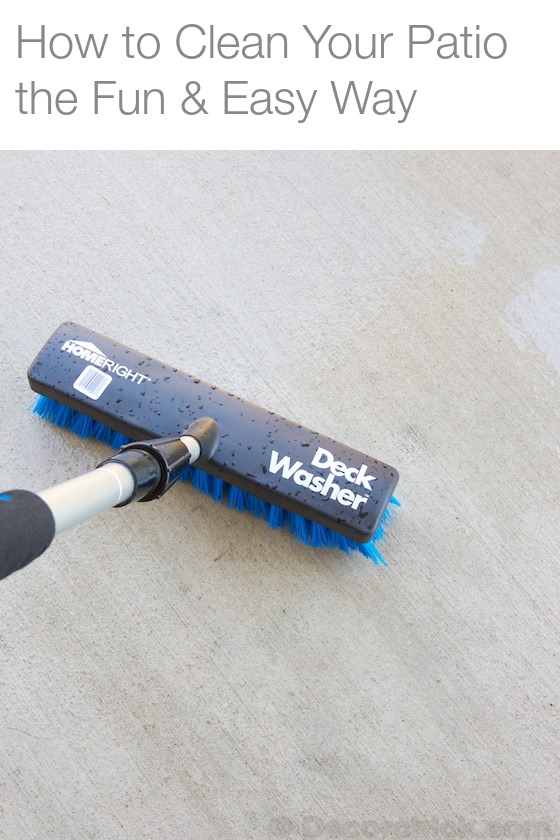 Could you all use something like this too?  Anything to make cleaning more fun is a positive right? You can check out Homeright's website to see where you can find their products in a store local to you. They are very affordable too.
xxoo,
Decorchick!